Fall Sports Plan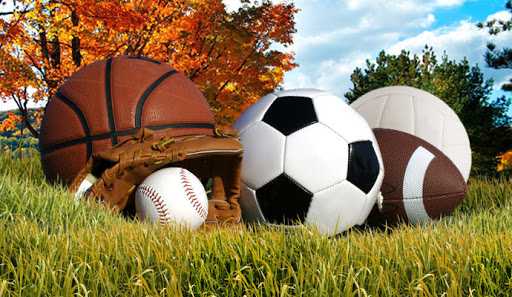 At RMA, we are lucky to be back in school, albeit masked, but back in school. However, many people's most anticipated return is not the academics, but the athletics. Fall sports teams had been working all summer with the hopes of returning to the field, court, or track when the state moved into Phase Three, or when the NCISAA made their decision. The NCISAA made their decision in late August to allow play, but to offer an alternate season in between winter and spring sports without postseason play. The NCISAA also divided all fall sports into three categories: High risk, moderate risk, and low risk, shown below. RMA has allowed for the low risk sports, Girl's Tennis and Cross Country, to participate in the fall season which began on September 8th. However, the high and moderate risk sports, Volleyball, Soccer, and Football, have been moved to the alternate fall season.
Low Risk Sports

Competition Allowed by

Rocky Mount Academy

Competition Allowed by NCISAA

Cross Country, Tennis

09/08/2020

09/08/2020

Moderate Risk Sports

Competition Allowed by

Rocky Mount Academy

Competition Allowed by NCISAA

Volleyball, Soccer

02/22/21 – 03/26/21

09/14/2020

High Risk Sports

Competition Allowed by

Rocky Mount Academy

Competition Allowed by NCISAA

Football

02/22/21 – 3/26/21

09/21/2020
Although this decision has upset people, it is without a doubt the right decision as case numbers are still high, and the risk of exposure is too great. Although some schools have opted to participate in the regular fall season, RMA will still have great competition in the alternate fall season, provided case counts drop between now and then. As we continue on with our school year, all we can do is hope for the best for the alternate fall season and wish our low risk sports the best of luck!
Listed below is RMA's return to competition plan.
Rocky Mount Academy Return to Competition Plan

Areas for Consideration
Rocky Mount Academy Protocols Alignment
Fans

Per NCISAA, fans will not be permitted at competitions. We are determining the availability of some live streaming at competitions for tennis and cross country.

Transportation

If buses are used to transport students, coaches will follow strict CDC guidelines for bus transportation. If a parent chooses to transport their child, a signed release form will be required. (You may not transport others, and this is a reminder that

you will not be permitted to stay.)
Social Distancing

Sidelines should be clearly marked so players and coaches can maintain six feet of distance at all times. Six feet between players and coaches should be maintained during practices and competitions. High fives, handshakes, and any physical contact is prohibited. When social distancing cannot be maintained, players should wear a face covering.

Face Coverings

Face coverings must be worn indoors at all times. Face coverings should be worn outdoors when six feet cannot be maintained when exercising. Face coverings are not required when drinking water, swimming, or engaged in strenuous outdoor exercise.

Hygiene

The Athletic Department will ensure that readily available alcohol-based hand sanitizer (with at least 60% alcohol) is available during practice and/or competition for all teams indoors and outdoors. The Athletic Department will require hand washing of athletes, coaches, staff, and participants upon arrival, after contact with other individuals, after performing cleaning and disinfecting activities, and frequently throughout the sports program or activities.

Competition

Travel and schedules for competitions at this time will be limited to CIC conference teams only. Competitions, if played, will be with schools that do not have current COVID clusters at the time of competition.

Equipment/Water

Players should continue to bring their own water bottles. Equipment may not be shared between players until released to do so.

Coach & Staff Training

The AD and staff are responsible for ensuring that off-campus coaches receive and read the Re-Entry Plan and complete safety training as established by the RMA Covid Task Force.

Locker Room

Locker rooms are closed to visiting teams. Rocky Mount Academy teams will travel dressed for competition.

Monitoring for symptoms

Only students who completed the Rocky Mount Academy COVID screening and temperature screening, with a "go" the morning of practice may participate in sports activities. Students, coaches, or staff required by the School to isolate or quarantine may not return to play until officially cleared by the Head of School and School Nurse at Rocky Mount Academy.

Family Choice

Student participation in athletics is not a school requirement. Families should make their own choice about participating in sports based on their own risk tolerance.