Un-fair-gettable Times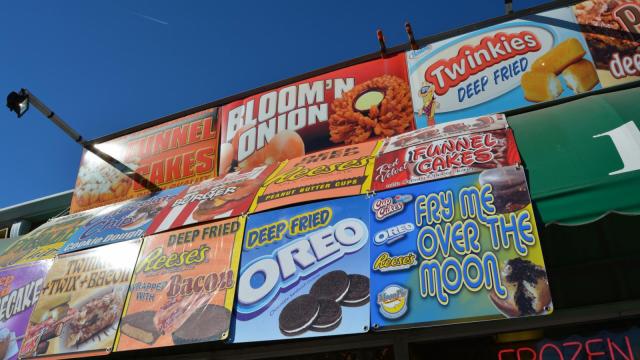 This past week, residents of North Carolina got the chance to say goodbye to all of their healthy eating habits and indulge in deep-fried heaven. With the NC State Fair coming to a close, we're taking a look at all the great new food that was introduced this year and kept us (and our taste buds) entertained.
The new food creations this year were some of the best that the fair has ever had. Every year, there are new deep-fried treats or something sweet and savory wrapped in bacon. This year was no different with these new additions to the State Fair's menu.
Warning: do not scroll down if hungry!
Reese's Donut
One of the best foods visually, this handmade donut is covered in chocolate frosting, topped with chopped peanuts and chunks of Reese's peanut butter cups, and sprinkled with mini Reese's Pieces. There was also the option to top the doughnut with ice cream and hot fudge.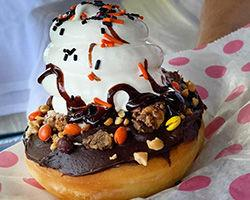 Crack-n-Cheese Stuffed Turkey Leg
All good things come together with this monster meal. Hickory smoked turkey BBQ, homemade mac & cheese, and a signature sauce topped with turkey cracklins. Although this was extremely hot off the grill, waiting was not an option and a burnt tongue was more than worth it. 
Hot Chix Hotcakes 
Cute and simple, this campfire shish kabob with mini pancakes and marshmallows covered in chocolate with graham crackers was better than a night around the campfire cooking s'mores.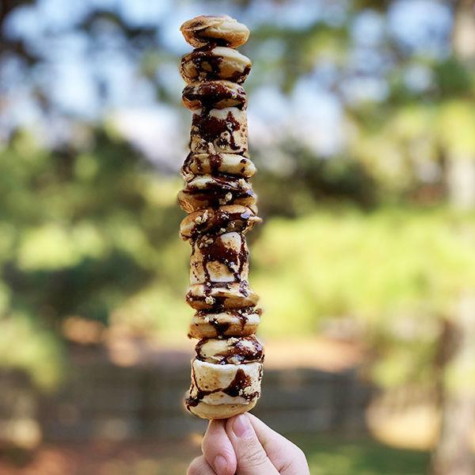 Pumpkin Spice Corn
The pumpkin spice trend still seems to carry on with this extra sweet pumpkin spice corn. Roasted and dipped in butter, and rolled in brown sugar and pumpkin pie spice, it definitely tasted as good as it looks.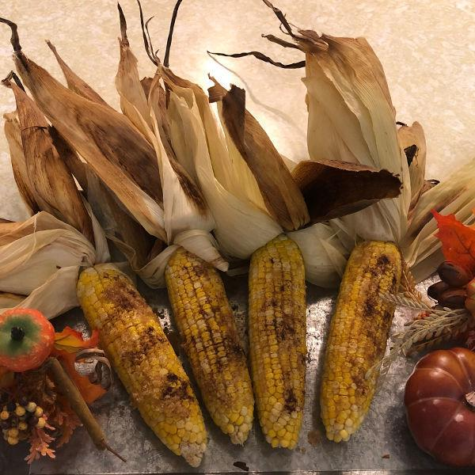 While all these new fried foods bring a smile to our face, others might like a change of pace with some of their fair treats. Some of the new additions to the State Fair's menu gave many that option. 
One of the healthiest foods that has ever been at the State Fair was, surprisingly, pizza: a Keto-friendly dish with meat crust instead of bread. This 6-inch personal-size pizza with mozzarella, pepperoni, green olives, avocado, and pizza sauce had only five carbs.