NCAA Tournament Recap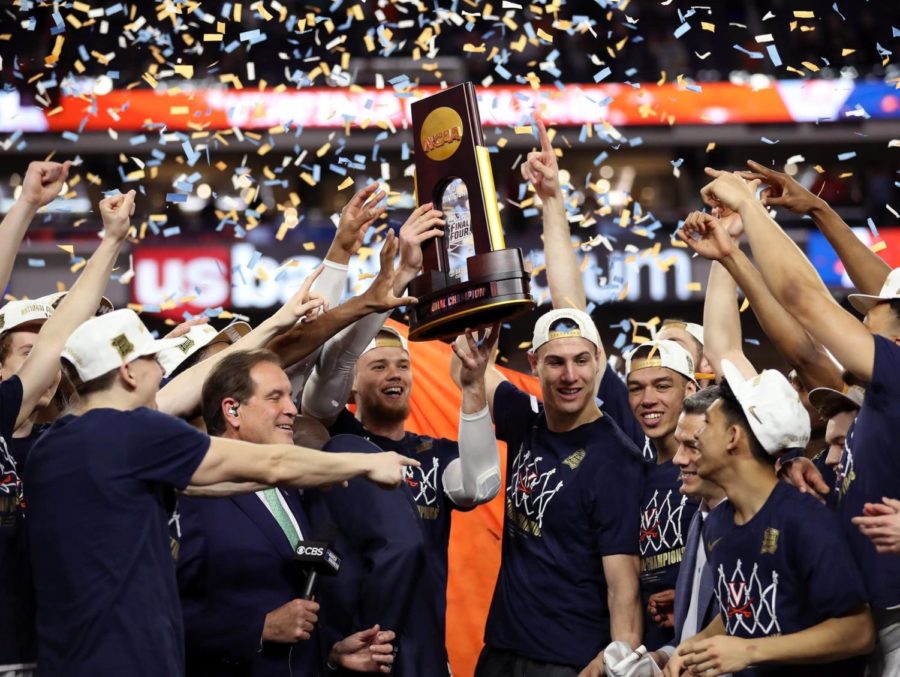 Your bracket? Busted. In one of the most upset-filled NCAA tournaments ever the Virginia Cavaliers came out on top but not without their fair share of controversy and hard fought games. The Final Four contained a particularly interesting grouping of teams including the three seed Texas Tech, two seed Michigan State, five seed Auburn, and one seed Virginia.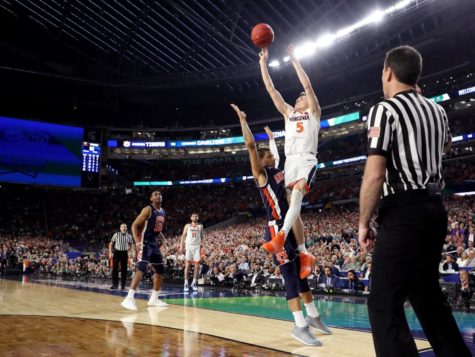 Kicked off by Cinderella story, Auburn playing Virginia. Auburn lost their star player, Chuma Okeke, to an ACL injury in Auburn's game against UNC. Although you'd think this would cause a weak point in the Auburn team it only caused them to fight harder for their teammate. Jared Harper had an especially good game, although not filling the stat sheet. He played a savvy game helping to keep the game as close as it was. The inspiration of their injured teammate caused the Tigers to force a back and forth game with the more talented Virginia side. Virginia was led by star player Ty Jerome who had 21 points, 9 rebounds, and 6 assists to keep Virginia remain ahead in this close game. However, the great a game Ty Jerome had was ultimately shown up by teammate Kyle Guy. After a controversial foul call on an attempted game-winning three, Guy went to the line and sunk all three free throws, winning the game for Virginia and securing them a ticket to the National Championship game.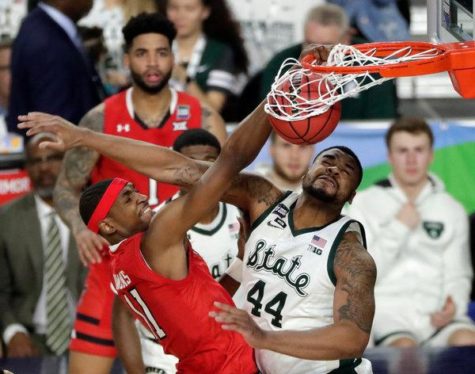 On the other side of the bracket, Texas Tech played Michigan State. The underdog Texas Tech did not play like such. The Red Raiders dominated every moment past halftime beating the Spartans by ten. Michigan State was led by star player, Cassius Stanley, who scored 16 points in 40 minutes. Michigan State played a lackluster game coming up very short in this competition against Texas Tech. The Red Raiders played a perfect game from start to finish, thwarting any attempt at a Spartans come back. With sharp shooting from Matt Mooney who scored 22 points, shooting 50% from the three-point line. In the end, the Red Raiders' excellent efforts, beating the Spartans 61-51, punched them a ticket in the National Championship game.
In the final game of the college basketball season, the Virginia Cavaliers faced off against the Texas Tech Red Raiders. Although the game was dominated by Virginia, a late comeback sparked by a Matt Mooney three and continued on with excellent play by Jarrett Culver in the latter half of this game forced the game into overtime. The Virginia team was led by star freshman guard, De'Andre Hunter, who filled the stat sheet with 27 points and 9 rebounds and a staple of Virginia Basketball for the last three years Kyle Guy who had 24 points. The more talented Virginia team was unable to gain a lead of more than ten points but dominated the game nonetheless. Led by these two, star players, Virginia was able to defeat Texas Tech in an overtime thriller.