Senior Spotlight: Seth Schenall
This week's senior spotlight is on a member of the senior class like no other: Seth Schnall. Ever since Seth joined RMA in the 9th grade, he has been a strong asset to our class and school. Seth describes himself as being talented, intellectual, and nice. While these characteristics are true, other words that come to mind are genuine, friendly, and honest. I admire his comfortableness and his ability to make conversation with anyone around him. Seth is a smiling face to see when walking down the halls, and someone that is sure to be there for others in times of need. Friend and classmate Alexa Hooten added more about his personality when stating, "Seth is one of the best people you could ever meet. He is always so kind and goes out of his way to make sure everyone is okay. One thing I value most about him is that he puts everyone before himself no matter what. I am so thankful to have him in my life!"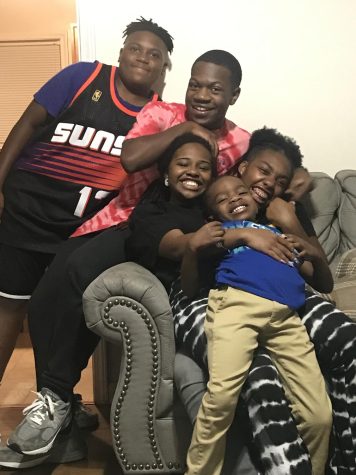 While Seth is an all-around good character, it is important to note how talented he is in the field of arts. After coming to RMA, our class soon found out that Seth had been in a number of motion pictures due to his top-tier acting skills. As of this past year, Seth starred alongside Chris Pratt in his movie Tomorrow War! Along with his large-scale acting career, Seth still manages to be an integral member of our school's drama department. He has had important roles in numerous plays such as The Wizard of Oz, A Christmas Carol, You're A Good Man, Charlie Brown, Once On This Island, The Addams Family, A Midsummer Night's Dream Gypsy, Footloose, and All My Sons. Seth's recognition from his motion pictures, along with his enthusiastic and animated personality that shines through while acting, draws a large crowd from the community to our school's performances. It is not until you see Seth perform for yourself that you are able to capture his true ability and unique stage presence. 
This year Seth takes a rigorous schedule consisting of NC Ecology, Drama, English 12 Advanced, Algebra 3 Trigonometry, Sports Medicine, and American Cultures. He has also received awards such as Academic Excellence in 11th grade US History and Performance Excellence in Drama. Outside of school, Seth works as a customer lead at Food Lion and helps out on service projects involving his church, Koinonia Christian Center. However, he spends most of his time auditioning for roles. He stated that first his agents send him an audition for a role and then he decided whether he wants to audition for it or not. If he decides to audition, he goes to Raleigh to have his audition taped by his coach and sent in. 
As for the future, Seth has applied and been accepted to the University of North Carolina School of the Arts, North Carolina Agriculture & Technology University, University of North Carolina Greensboro, East Carolina University, and North Carolina Central University. He has big choices to make, and we can't wait to watch him on the big screen in the future! On an ending note, his good friend Alyssa Hooten stated, "Seth is the funniest, most creative and musically talented kid I know. I can't wait to see how far he gets in the future."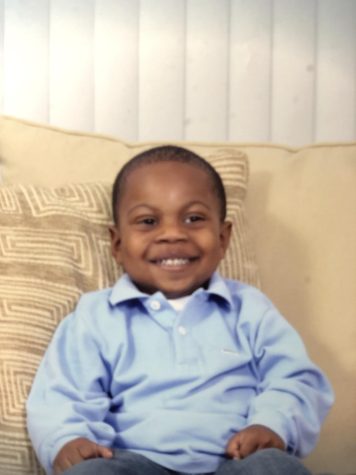 Get to know more about Seth below!
What is your favorite movie? Coming to America
What is your favorite album?- Stevie Wonder – Songs in the Key of Life
What is your favorite restaurant?- I don't have one in particular; I just like to eat.
What advice do you leave to those at RMA? – Stay focused and never be afraid or ashamed to be who you really are.
What is your favorite class and why?– English because of the intellectual conversations each day and different pieces of literature.
What is your favorite memory at RMA?- The last performance of Footloose last year
What is something not many people know about you?- I am an introvert
Who is your role model?- Denzel Washington