Senior Spotlight: Miller Rogers
This week's Senior Spotlight is on a new addition to the RMA family, Miller Rogers! Miller rejoined the RMA family this year after he left RMA in his second-grade year. To say that we are lucky to have him back would be an understatement. When asked to describe himself, Miller used the words "animated, energetic, and talkative." While these are all perfect ways to describe Miller, other words that fit his personality are outgoing, honest, and helpful. Close friend, Christian Sawyer, described his friendship with Miller, saying, "I've known Miller for most of my life and he has always been a great friend. He is always able to lighten the mood, no matter what the situation is." We are excited to have Miller back for one last year before he graduates, and can't wait to see all the amazing things he will accomplish in life!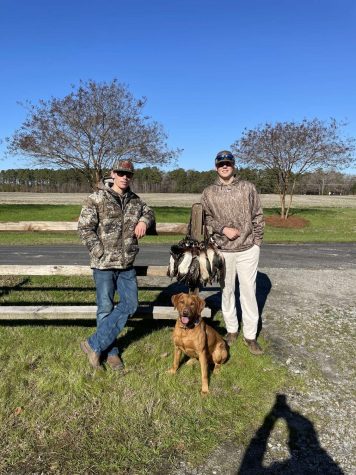 For his entire high school career, Miller has performed well in the classroom, setting a high standard for not only himself but also for his classmates. Some classes that Miller enrolled in during previous years include AP US History, AP World History, AP Human Geography, Pre-Calculus, and Chemistry. This year, Miller's schedule consists of Honors Calculus, AP Biology, AP Statistics, Honors English 12, and Sports Management. Miller's hard work in the classroom has not gone unnoticed, as he has earned a spot on the Honor Roll to commemorate his hard work. Having been in English with Miller this year, I can attest to his dedication and commitment to being the best student he can be. Whether it be adding an important detail to aid in discussion or answering a difficult question, Miller always is willing to offer his thoughts to the rest of the class. Miller, additionally, is an active member of RMA's Fellowship of Christian Athletes. Miller's determination and willingness to perform well in the classroom make him a strong and honorable student here at RMA.
Outside of the classroom, it is safe to say that he spends his time partaking in many of his hobbies. One of his favorite activities to participate in, besides playing sports, is hunting. Miller also enjoys playing golf and going to the beach during his breaks from school. Here at RMA, Miller was a member of the Varsity Boys Soccer and Varsity Boys Basketball teams this year and is currently on the Varsity Baseball team. Miller's leadership and dedication on the sports field have not gone unnoticed during his tenure, as he has won multiple awards, including All-Conference Baseball in 9th grade and 11th grade and All-Tournament for Basketball in 12th grade. Miller's combination of athletic ability and engagement in many extracurricular activities makes him an enjoyable member of this year's senior class.
When it comes to future plans, Miller has committed to NC State to pursue a degree in Biological and Agricultural Engineering Technology. While he rejoined the RMA family for just his senior year after leaving in second grade, Miller has left an impact on all of those he has interacted with. We can't wait to see what amazing things Miller will achieve in life and we wish him nothing but the best in the future!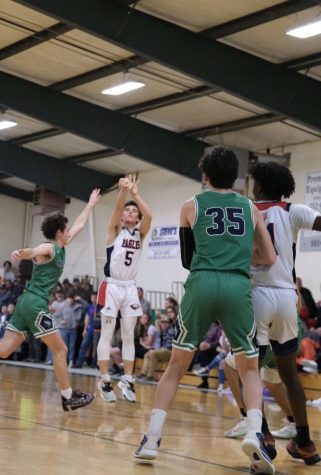 Get to know Miller!
What is your favorite movie? Caddyshack or Wolf of Wall Street
What are three wishes you have? Become a Billionaire, Win a state championship, Own a yacht
What is your favorite quote?  "Every morning you have two choices: continue to sleep with your dreams, or wake up and go chase them". – Jordan Belfort
If you were trapped on a deserted island what would you bring and why? A blow-up raft so I could leave the island.
What is your favorite class and why? Calculus because of Ms. Keel
What will you miss about RMA? My senior class and the teachers
What is your favorite memory at RMA? Basketball season and winning the conference championship.
What is something nobody knows about you? I can wiggle my ears without touching them