The Media Office as Different Ice Cream Flavors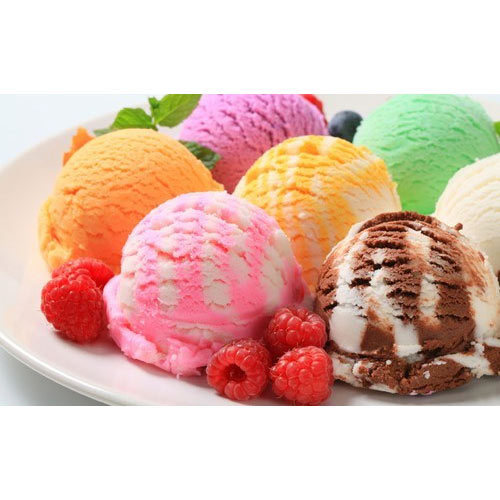 With spring and warmer days coming ahead, more people are put in the mood to enjoy ice cream! There is truly no better treat on a warm day than ice cream! With such a variety of flavors and toppings available, there is something for everyone to enjoy, so I have decided which Media Office member embodies each flavor!
Virginia- Chocolate: Virginia is chocolate because chocolate is a classic that is always available, and Virginia is a very dependable friend who is always around to help. She is someone who you can always count on, just like you can always count on chocolate to be offered. Everyone loves her and she is the classic example of a good friend, just like chocolate ice cream!
Mari Robin- Cookies and Cream: With the help of a friend, I have decided that I would be cookies and cream. I think that I am cookies and cream because of the added Oreos to the vanilla ice cream as something extra. I have been told that I am a very "extra" person with an outgoing personality. I also have been told that I always put in the extra effort with everything that I do from friendships to school work. 
Cooper- Strawberry: Strawberry is the perfect flavor to match Cooper because it is simple, yet very sweet and popular. What stands out about Cooper is that he is very humble and easygoing, but a very well-liked and talented person. Strawberry is a common and simple flavor, but a very popular choice. People really enjoy being around Cooper because of his sweet personality in the same way that people enjoy the sweetness of Strawberry ice cream.
Mary Hanna- Birthday Cake: Mary Hanna definitely embodies birthday cake-flavored ice cream because she is so much fun to be around and because of her innate ability to make everyone feel special. Birthday cake is such a fun flavor because of how colorful it is, just like Mary Hanna, who has such a bright personality. I can attest to this as she is a good friend of mine and I have seen her bright personality and encouragement to others in her friendships as well as on her sports teams. Mary Hanna also makes everyone feel special like it's their birthday, so she is the perfect person to fit this flavor.
Lindsay- Peppermint Chocolate Chip: It is obvious that Lindsay's personality matches peppermint chocolate chip because of how brightly she shines and how driven she is. Her personality truly shines when people are able to see how determined and driven she is. This unique and evident aspect of Lindsay's personality is like peppermint chocolate chip ice cream because the chocolate chips are what takes the peppermint to the next level, just like Lindsay's drive and determination take her amazing personality and strong work ethic even further, and as Lindsay's tennis and basketball teammate as well as her friend, I can say that this is very evident in all that she does.
Mary Kimbrell- Superman: I can definitely see Mary Kimbrell as superman ice cream because of how helpful and caring she is. Mary Kimbrell is "super (wo)man" to so many people because of her caring nature and how much she takes pride in helping others. Whenever anyone needs help, be it her friends or her family, Mary Kimbrell immediately makes it a priority to help, just like Superman does. Mary Kimbrell is also superman flavored because superman is made up of many different colors, and Mary Kimbrell has so many great qualities that make her such a great friend and family member.