Senior Spotlight: Tej Patel
This week's Senior Spotlight is on none other than Tej Patel. Tej started his career here at RMA in his sophomore year and has left an impact on everyone he has met since. While I, along with many others, consider Tej a close friend, his fun-loving and enthusiastic personality allows him to get along with pretty much anybody. When asked to describe himself, Tej used the words "Tenacious, stubborn, and adaptable." Tej's ability to adapt to other places allowed for his transition to RMA to be nothing less than smooth. When asked to describe their friendship with Tej, fellow classmate and close friend Gray Sutton said, "Tej is a great friend who will put everything aside to talk to you. He is chill to hangout with and be around and you always have a blast being with him.." While it will be tough to see Tej go this year, his positive mindset and easy-to-get-along-with attitude will allow him to go far in life!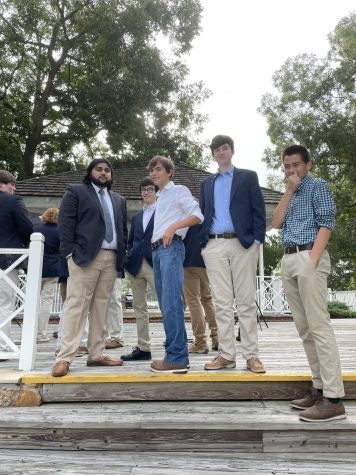 When it comes to academics, Tej has continuously pushed himself to be the best student he could possibly be. During his senior year, his schedule consists of Ecology, English 12 Advanced, Algebra III/Trigonometry, Ceramics III, Tech Internship, and American Cultures. In addition to these classes, Tej is also a member of the newly founded Coding Club. When asked about his favorite class, Tej said, "Ceramics [because] working with the clay and being able to express myself through my etchings on my work makes me feel relaxed. It is also a calming hobby." While I am not as talented as Tej when it comes to ceramics, I can appreciate the craftsmanship and effort that he puts into his pieces. Tej also says he enjoys nature walks in his previous Biology classes, claiming,  "Walking through the forest during biology and just getting that fresh air at the end of the day feels really calming." During his time at RMA, to say that Tej has excelled in the classroom would be an understatement.

Outside of school, Tej enjoys participating in many extracurricular activities. These activities include, but are not limited to, lifting weights, working on his car, playing video games, going to car shows, and playing basketball. Here at RMA, Tej was a member of the JV Boys Basketball team in his sophomore year, where he enjoyed being around his teammates. During this experience, Tej also mentioned how he made new friends during basketball, and these friends encouraged and helped him grow not only as a player, but also as a person. Having played basketball with Tej, I always admired his effort that he brought to each game and practice. I also enjoyed the time we spent hanging out before practice, whether it be in the commons doing homework, or just waiting in the gym until practice started. Tej's many interests allow him to engage in many extracurricular activities, both in and out of school.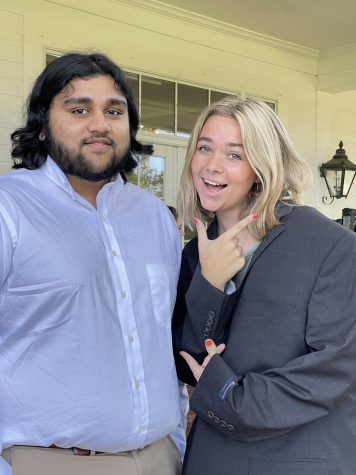 As for the future, Tej has applied to multiple colleges to pursue a degree in cyber security, with his top choice being ECU. Whether it be with cars or cyber security, I have no doubt that Tej will succeed at whatever he chooses to do. While it is never easy to say goodbye to any senior, it will be especially hard to say goodbye to someone like Tej, who has left an impact on all of those who he has interacted with. I can speak for all of us when I say that Tej will go on to do great things. We wish Tej nothing but the best in his future endeavors!
Get to Know Tej!
What is your favorite movie?- The original Lion King. 
What are three wishes you have?- I want to be rich enough to own any car i want when at the same time, i want to be able to retire my parents and help them live a life with nothing to worry about, and i want to own a monkey 
What is your favorite quote?- "It is only through the eyes of others that our lives have any meaning." – Haku
If you were trapped on a deserted island what would you bring and why?- A Swiss Army knife because it has many uses and it would help me survive. 
What will you miss about RMA?- The wonderful teachers who genuinely care to make sure you are doing well.
What is something nobody knows about you?- I love to be alone, I find comfort in my own isolation