Senior Spotlight: Lindsay Boyette
This week's Senior Spotlight focuses on the one of a kind and the RMA Media Office's very own: Lindsay Boyette. When thinking of characteristics to describe Lindsay, it is hard to choose just one because of her versatile personality. However, a few that highlight her are compassionate, ambitious, adventurous, and confident. Lindsay wholeheartedly cares for others, there has never been a task that she was not ready to attempt, and she is always excited to embark on new opportunities! 
 Although Lindsay is not a "lifer,"  as she started school at RMA in the 6th grade, her presence makes it seem as though she has been at school since Pre-K. She has made it her goal to reach as many people as she can, whether it is during sports, in the classroom, or the hallway. When getting to know Lindsay, you will find that she is extremely kind-hearted, and is always willing to hand out the best advice. Her good friends, Law Kitchin and Shelton Honey, commented more on her personality when stating, "We've both known Lindsay since she came to RMA in 6th grade, and we've been best friends ever since. Lindsay is someone that just draws everyone in, and once you start hanging around her you just can't get enough of her. She is always the life of the party with her contagious energy and constant need to dance, and we couldn't imagine the senior class without her. We are so lucky that we get to call her our best friend."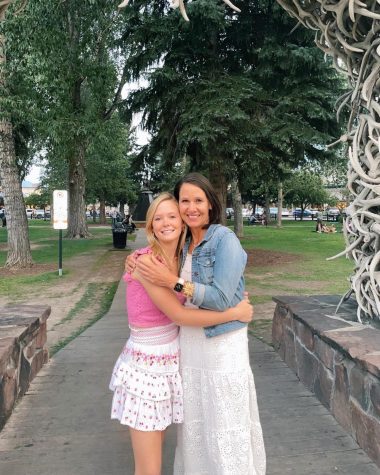 I believe the main reason Lindsay is able to achieve success is because of her goal-oriented personality and her drive to meet the standards she has set for herself. She constantly proves herself through taking the rigorous classes of AP Calculus, AP Literature, AP Psychology, French 4, Ceramics, and Media Office. Lindsay is heavily involved in the Fellowship of Christian Athletes, the Key Club, National Honors Society, and the Global Studies Program. Outside of school, Lindsay has spent her time volunteering at the Boys and Girls Club in Morehead City, where her responsibilities consist of leading science lessons for and teaching fundamental sports skills to elementary aged students. Along with juggling this tough schedule, Lindsay excels on the tennis court, the basketball court, and the soccer field. She has been a three-sport athlete for 5 years, while earning the MVP for JV soccer in 9th grade, the MVP for JV basketball in 10th grade, the Coach's Award for tennis in 11th, and All-Conference for soccer in 11th. We hope to see Lindsay continue to work hard and excel in sports this year as well!
Some of Lindsay's favorite hobbies are socializing, playing sports, and dancing. Lindsay is known for her incredible music taste and her ability to sing every word in almost any song. I believe this skill along with her high-level dance moves originates from her early years of competitive hip-hop dance, from which she still remembers her routines. Davis Epps commented on their playful friendship when stating, "Lindsay and I have been friends since the 6th grade. I lowekey thought she was weird for like the last 5 years but she's really been growing on me this last year. Just kidding Lindsay, you're my boy." 
Lindsay hopes to attend either the University of North Carolina at Chapel Hill, Clemson, NC State, UNCW, ECU, or South Carolina for a major in Physcology. As of now, she is unsure of where she will attend, but I am sure that she will make herself at home wherever goes. Although Lindsay will be leaving for college next fall, the inspiration of her confidence, drive, and determination will not soon be forgotten. Go do big things Linds!
Get to know Lindsay below!
What has been your favorite RMA memory? When Eric O'neal had a dead mole in his bookbag.
What will you miss most about RMA? The family environment and my friends
What is your favorite tv show?All American 
If you were trapped on a deserted island, what three things would you bring? A helicopter, my family, and some food
What is your motto? "Confidence is key" or  "Go big or go home"
What is your favorite quote?I live by this: "If you don't go after what you want, you'll never have it. If you don't ask, the answer is always no. If you don't step forward, you're always in the same place."- Nora Roberts
What's something not many people know about you?I like to dance
Who is your role model? My mom