Senior Spotlight: Lisa Renee Dudley
Next up to be featured in a Senior Spotlight is the equally lovable and loving Lisa Renee Dudley. A member of our school community since kindergarten, Lisa is what we call a "lifer" here at RMA. Lisa has truly grown up and spent the majority of her life within our walls. Lisa describes herself as passionate, charming, and imaginative, and it is these qualities that have earned her many friends and have helped her win over the hearts of many teachers. One such teacher is our Spanish instructor, Señora Forero. She says, "Lisa is one of those people that leaves a mark on you from the very moment you meet her. Her infectious happiness and love for learning about anything is like a charm to my soul. She has brought to the table many topics, activities and ideas that have made us all grow as humans and Spanish learners. Lisa leaves beautiful memories that will stay forever in our minds and hearts like a warm blanket in winter. I know she will shine and bloom beautifully wherever life takes her." 
Academically, few can match Lisa Renee's determination and drive. She has always been a stellar student, one known for her natural curiosity and insights that greatly benefit any class discussion. This year, Lisa is taking Spanish IV Honors, Honors Calculus, AP English Literature, AP Statistics, AP Psychology, Drama, and Yearbook. Her scholastic ability has earned her many awards such as Academic Excellence in Spanish I, Spanish II Honors, and Spanish II Honors and Academic Excellence in Honors Biology. Her well-deserved high GPA has also provided Lisa a spot in the National Honor Society. Most notably, however, Lisa Renee was the Joshua Weaver Scholarship recipient for 2020-2021, a title given to just one student each year in recognition of their talents.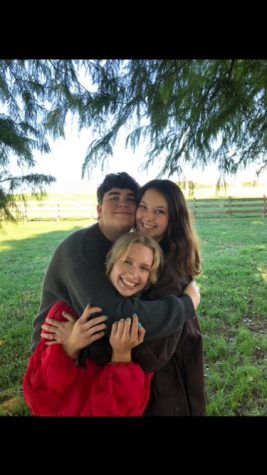 Lisa's talent, though, extends beyond any classroom. She has been a cast member of every show she could have been in as a student here, but she shined brightest when playing the lead in High School Musical, Gabriella Montez, her junior year. Anyone who witnessed her performance would testify that Lisa perfectly embodied the kind and intelligent teenager. Not only that, but she also nailed the angelic voice! Of performing in all of these productions, Lisa says, "Being a part of theatre at RMA has been life changing. There is no feeling I can compare to being on stage except maybe the feeling of jumping off a really high diving board– the adrenaline rush is electrifying. I am forever thankful for all the relationships I have been able to make through participating in shows that I never would have gotten the chance to make."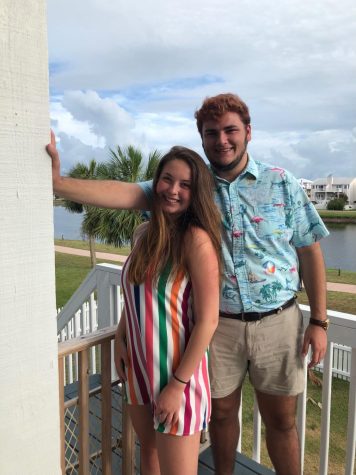 More of Lisa's extracurricular activities include clubs like National Honor Society, Drama Club, Fellowship of Christian Athletes, Beta Club, and Key Club. Devoting much of her time to participating in and fundraising for these clubs, it is a mystery how she manages her schedule so well! After school, Lisa can be found assisting with ASE, entertaining heaps of children with her fun-loving and excited disposition. She has either attended, volunteered, or worked at ASE every year she has been at Rocky Mount Academy. Lastly, Lisa ran cross country when she was in middle school, but realized when she hit ninth grade that the cheer squad was where she belonged. As a member of cheer myself, we would not be the same without her infectious positivity to encourage us, and we certainly will miss her loud voice in the noisy gym during basketball games.
Lisa Renee will sadly be leaving RMA when she departs for college next year. She applied to ECU Honors and Barton, but she has chosen to attend UNC Wilmington as the next step in her education. There, she plans to major in nursing and double minor in psychology and Spanish. Surely, Lisa will succeed as a nurse, as she already thrives at helping others. Her friends cherish her for this and many more qualities, and fellow senior Gracie Tharin notes, "Lisa Renee is the most passionate, enthusiastic, and creative person I know! She is one of my best friends, and I love spending time with her." We will miss you so much next year, Lisa!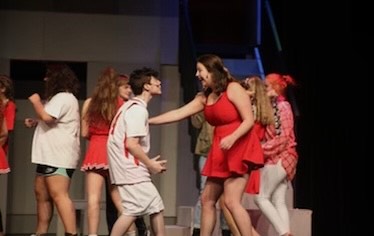 Read below to learn more about Lisa Renee!
What is a quote you try to live by?

"If you don't like the situation you are in, change it. You are in control of your own life." I feel like especially as a teenager, it's easy to sometimes feel helpless or as if life is flying by, out of your control. However, I am a strong believer that your entire mindset determines the outcomes in your life.
Favorite artist and song right now?

I've been loving the entire album

folklore

by Taylor Swift. My favorite songs currently off of this album are "the last great american dynasty," "peace," and "the 1."
What's your favorite snack?

I really like Cliff bars (white chocolate macadamia nut is my favorite) and guacamole with tortilla chips.
What's a movie you never get tired of?

Moana

.
What is something not many people know about you?

Although I'm extremely extroverted, I love my alone time. It's like whenever I spend a whole day at school doing my usual extroverted activities, I HAVE to "recharge" or else I'll be super grumpy.
What is the best memory you have at RMA?

I have so many. Dr. K's Mad Science Camp, ASE Summer Camp when Alex Koszelak and Keenan Ezzard were counselors, the freshman year lock in, and any closing night of a show I've been in.
What will you miss the least from RMA?

I really don't know. Although I will definitely enjoy not having AP Statistics… I really am going to miss RMA. It's like a second home.
Which teacher has inspired you the most, and why?

My queen, Se

ñ

ora Forero. She has inspired the desire I have for exploring the world, language, and topics I am not familiar with. The most important thing she has taught me is to do all things without fear. Once you remove fear from a situation, you will flourish.
What makes you the happiest in the whole world?

What makes me happiest in the whole world is just a combination of a bunch of little things: riding with the windows down on a hot summer day listening to my favorite songs, the feeling you get when you hug someone that you've been missing, hanging out with friends and laughing until your stomach hurts, etc.
Best Netflix show to binge?

Avatar

or

Supernatural

!