Senior Spotlight: Mason Kolesar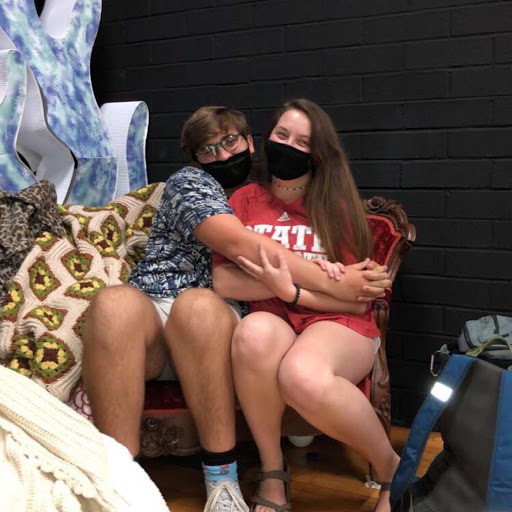 This week's Senior Spotlight is shining on the always lovable and talkative Mason Kolesar. Having been a member of the RMA family for many years, Mason has made himself a staple of the class of 2021. Whether it be making someone laugh during play practice or running his heart out at a track meet, Mason is always contributing to his RMA family in an unforgettable way!
Mason has always challenged himself in the classroom; this year his course load includes Spanish 4, AP Calculus, AP English, AP Biology, AP Psychology, and AP Physics. When asked about his favorite class of all time, Mason is quick to respond that Calculus with Mrs. Meadows is the best. One of Mason's favorite RMA memories is arguing whether or not NASA is a money laundering scheme with his friends in his physics class. Outside of the classroom, Mason has participated in both track and cross country for many years, making him both academically and athletically gifted. On top of all this, Mason participates in school sponsored clubs such as Beta Club, National Honor Society, and Spanish National Honor Society.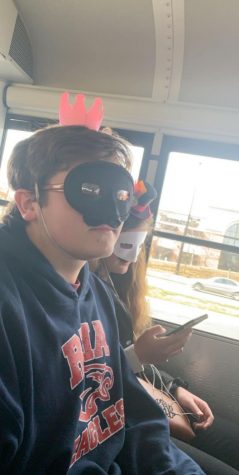 If you know Mason, then you know that he shines brightest on the stage! Mason has participated in many high school theatre productions since freshman year. Mason brings life to the characters he takes on, making RMA's theatre department a truly special place. Mason has heavily contributed to such plays as Narnia, Grease, The Addams Family, and, finally, Footloose. For his senior year production, Mason will be playing the one and only Reverend Shaw Moore, a central and integral character in the plot of Footloose. I can say from firsthand experience that attending daily rehearsals and readings with Mason is a privilege and a pleasure. He brings a certain level of joy to rehearsal that is difficult to match; he is a truly gifted actor that fills those he cares about with encouragement. You can't think of RMA's theatre department without thinking of Mason!
Mason's good friend and fellow senior Charlotte Pittard knows that Mason is "one of those friends that loves to just hang out and have a good time." She continues, adding that, "He always knows how to make me laugh when I am having a bad day and, overall, cares very deeply for his friends."
Sadly, Mason will be departing RMA for college in the coming months. After applying to schools such as JMU, UNCA, ECU, and WCU, Mason committed to UNCW, where he will be joining his good friends Elizabeth Winstead and Lisa Renee Dudley on the next part of their journeys. We wish him all the best!
What major do you want to pursue at college

? Biology, Psychology, or Chemistry. 
What has it been like working so closely with RMA's theatre department?

Loads of fun, I've gotten to see so many other sides to people, plus I've gotten to know people I normally wouldn't be around. 
What is something nobody knows about you?

Most people know stuff about me.
What is your favorite book?

Rhythm of War

.
What is a quote you try to live by?

"Don't drink hot coffee lying down in bed." -Willard Hewitt.