Senior Spotlight: Chris May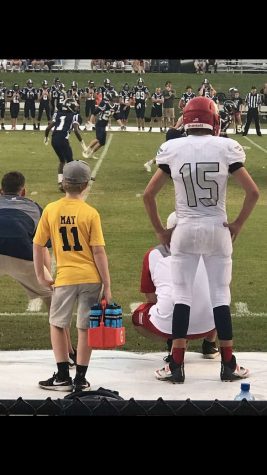 This week's Senior Spotlight is on the one and only Chris May. Chris has been an integral part of RMA's senior class since he joined in sixth grade. Known for his laid-back personality and sense of humor, Chris will not be soon forgotten at RMA. Chris lights up every room he walks into and is someone who can always put a smile on your face. Ayden Bilicki said, "If you're not a friend of Chris, you're missing out. He's always got your back and is really kind."
Throughout his high school career, Chris has challenged himself academically, taking a variety of honors and AP courses. His senior year is no exception, taking AP Biology, AP Psychology, Honors Pre-Calculus, Marine Biology, Honors English 12, and Weightlifting. His academic prowess has not gone unnoticed, having earned him Academic Excellence in Honors US History, A Honor Roll, Academic Excellence in AFM, and Honorable Mention on the National Spanish Exam for Spanish II. Not only challenging himself in the classroom, Chris is also an active member of many clubs at RMA, including YAG, Beta, Key Club, CARE, Current Events, FCA, and more. Chris has been a standout, placing for RMA in Beta Club's AgriScience test for all four years of high school. An avid outdoorsman, Chris can often be found hunting or fishing in his free time. On the weekends, Chris can be found doing landscaping or construction in Scotland Neck for some extra spending money.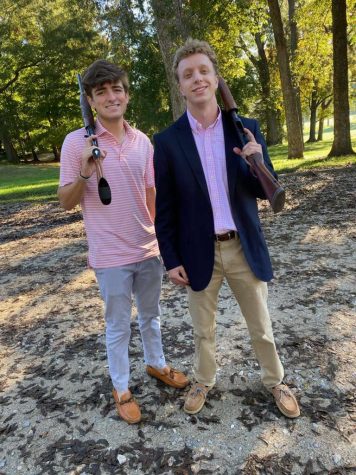 Although Chris excels in the classroom, his favorite place to be is on the court, field, or the playing surface of whichever sport he is playing at the time. A star athlete, Chris participates in football, basketball, baseball, and he even joined the soccer team this year. However, football is Chris' favorite sport, playing for as long as he can remember. Coach Ramsey said, "Chris' natural ability to lead and his competitive nature make him a favorite of every coach. His work ethic and character make him such a wonderful teammate that's loved by all." Loved by both coaches and teammates, Chris is a true team player, invested in the success of all of his many different teams.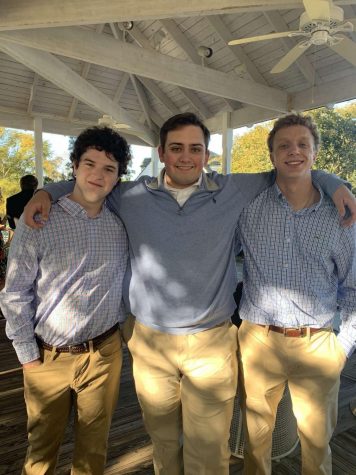 Sadly, this will be Chris's last year at RMA, as he leaves us for college soon. Chris plans to attend either NC State or ECU and hopes to major in business. We are sad to see him go, but we know he will find success wherever he goes!
Read below to learn more about Chris!
What are you going to miss the most about RMA?

Probably how close everyone can be and recognizing just about every face I come across.
What is your favorite class you've taken at RMA?

AP Environmental with Dr. Wells or English 11 with Dr. O'Brien.
What is something nobody knows about you?

I used to wear glasses, and my first name is Adrian.
Where do you see yourself in ten years?

Knee deep in the water somewhere.
Who is your role model?

I'd have to say my dad.
What is your biggest pet peeve?

Stupidity.
Describe your dream vacation?

Probably just a chill weekend at the lake or something.
What is your favorite TV show?

Either

Supernatural

or

House

.
If you could only watch one movie for the rest of your life, what would it be and why?

Forrest Gump

or

Remember the Titans

because of the lessons they teach and how many times I've already seen them.
If you were trapped on a deserted island, what three things would you bring? A pot, a machete, and a fire starter of some kind.