Faculty Focus: Hadley Gross
This week's faculty focus is on our cherished faculty member Mrs. Hadley Gross! Mrs. Gross, who graduated from Rocky Mount Academy in 1999, has been a crucial part of the school for many years. When she graduated from RMA, she wanted to be a marine biologist. Her interest in marine biology was sparked from swimming with dolphins at a young age in the Florida Keys. In high school, she was in a club led by Coach Colbert in which they adopted manatees! After graduating from high school, Mrs. Gross attended Sewanee: the University of the South, where she was a member of the swim team. Her focus then shifted toward dentistry, following in her father's footsteps. However, when coaching swim at the Chapel Hill YMCA, she discovered teaching was her passion.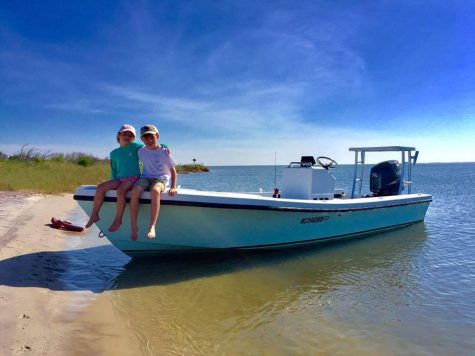 Mrs. Gross stated that when she stumbled into teaching, every day was a new day and she never felt like it was work. She loved teaching middle school history, and she encourages anyone else to choose a career that makes you excited to get out of bed every day. Mrs. Gross recently received her Master's in history from UNCW. She mentioned that she loves both learning and history, and the program was doable with her schedule! Mrs. Gross is the Director of Admissions at RMA; she helps people learn more about the school, teaches them what can make it special for each student, and walks them through the admissions process. Along with this, Mrs. Gross is in charge of the Media Office and leads the Global Studies Program, which informs students about issues all over the world. Mrs. Gross has had her hands full this year because of the high enrollment rate, which she says is because of the terrific faculty! Mrs. Gross is a ray of sunshine around school, and she makes sure everyone feels welcome! You can be sure to see her from place to place, as she is involved in many of the school's activities. She is extremely family oriented, and when she is not in Rocky Mount, she enjoys spending time in Hatteras with her husband, her son Reid (5th grade), her daughter Simmons (3rd grade), and her parents.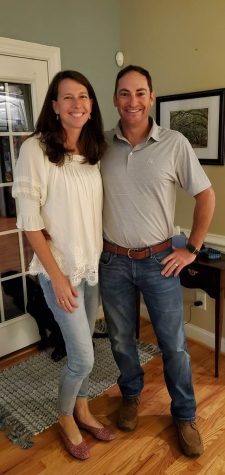 What do you like most about your job?

  I really like people and I love RMA….so it's a sweet job to share it with people in the community and with those who are moving to the area.

What are your favorite hobbies?

I really enjoy fishing (and baking)….my husband loves driving boats and my kids love my cooking. It's a win win with both.

What is a little known fact about you?

I have caught a citation blue marlin (fought it for over 4 hours), it was just me, my dad and our good family friend.

What is your favorite quote?

"If God brings you to it; he will bring you through it."

What would be your dream vacation?

That's tough because there are still so many places I have left that I'd like to go…..New Zealand, Alaska, Greece….but definitely a fishing trip to Christmas Island with my family.

How long have you worked at Rocky Mount Academy?

5 years.

What is your favorite childhood memory?

Making it to Nationals for swimming: the training, tapering, and trip to New York with teammates.

Who is your role model?

My mom and dad.

What is your favorite book?

The Red Tent

.

What is your favorite Netflix series?

The Crown

.
When I first toured Rocky Mount Academy, Mrs. Gross was the first person from the school I met. She helped me adapt to the new environment and has always been a faculty member that I know I can go to for whatever I need. Not only has she made my time at RMA more enjoyable, but I know she has helped other students in the same way.