Bill Gates Steps Away from Microsoft
Last Friday, the co-founder of Microsoft, Bill Gates, announced that he was stepping down from his position on the Microsoft Board of Directors. Bill Gates said that he wants to step down so that he can focus on other projects involving his charity foundation, such as improving global health and development, education, and increasing engagement in tackling climate change. Gates and many executives at Microsoft believe that if he is to step down, now would be the best time, because the leadership cooperation in the company has never been better.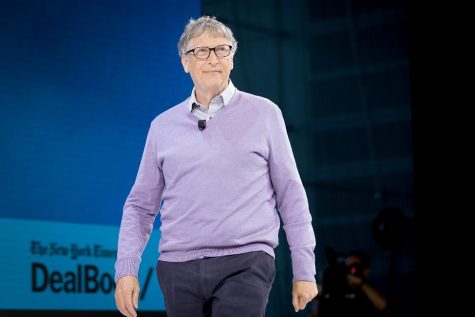 Gates co-founded Microsoft in 1975 with Paul Allen. Gates was CEO until 2000, when Steve Ballmer took over the role. Microsoft's current CEO, Satya Nadella, took over in 2014. Gates was Director of the Board at Microsoft until 2014, but he began spending more of his time with the Bill & Melinda Gates Foundation in 2008.
When Bill Gates first started Microsoft, he had a belief of using passion in technology and innovation to solve society's most difficult challenges. Because of this, Microsoft and the world are better for it. Many of the leaders in Microsoft at the moment have been mentored by Gates himself and have learned how to better lead a company under his wing. 
It may sound like Gates is cutting all ties with the company, but that's not the case. Gates said, "Microsoft will always be an important part of my life's work, and I will continue to be engaged with it and the technical leadership to help shape the vision and achieve the company's goals. I feel more optimistic than ever about the progress the company is making and how it can continue to benefit the world." The current CEO of Microsoft, Satya Nadella, says, "Microsoft will continue to benefit from Bill's ongoing technical passion and advice to drive our products." Nadella is still going to see Gates and occasionally work alongside him to achieve more for the company.