Senior Spotlight: Abigail Newcomb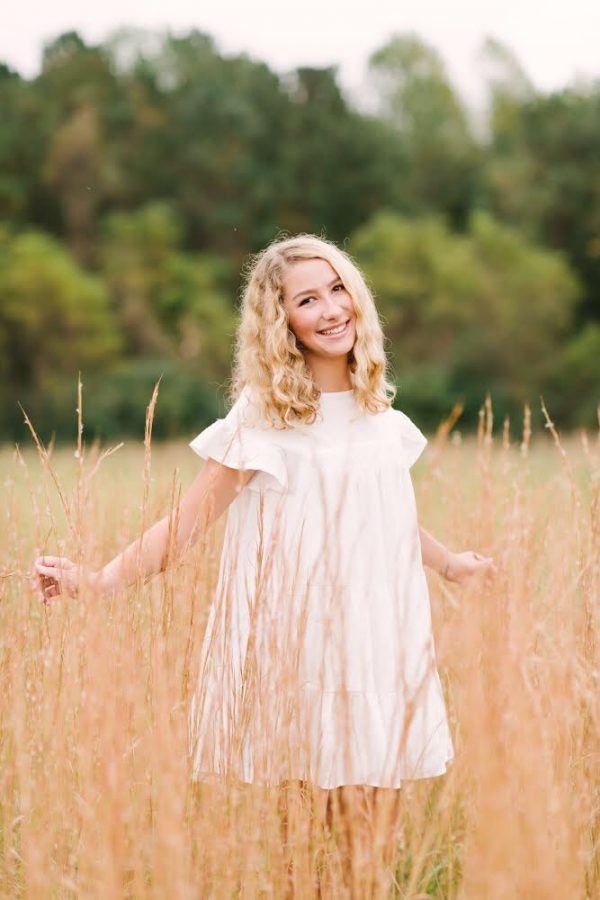 Abigail Newcomb is one of the kindest and most genuine people I know. She has an endless amount of love for everyone she meets without exception. She is forgiving and understanding and inspires kindness in others because she is so good to other people. Abigail is excellent at making people happy and cheering them up. She is always there for me and countless others when we need someone to talk to. I cannot express how thankful and lucky the class of 2020 is to have had Abigail in its ranks since preschool. Haley McCall praised her friend saying, "Abigail and I have been best friends since lower school so that means we've been best friends for as long as I can remember. Abigail is the living embodiment of sunshine. Wherever she goes, happiness follows whether she sees it or not. Her smile is enough to fix anyone's bad day, and through all the years I've known her, she's not once turned her back on a single friend in need. Abigail is dependable and loving, and her friendship has meant so much to me these past years. It doesn't matter if we're traveling the world together or sitting beside each other in class, every single day I am more impressed by her pure kindness. She will no doubt change whatever world she lives in for the better. I can't wait for our next adventure in Ireland, and I'm so excited for her journey through college! Stay in touch, Abigail! I'm always rooting for you!"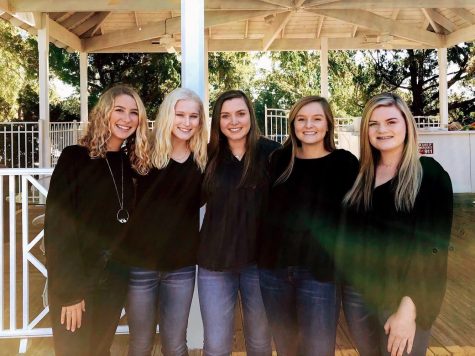 As an incredibly well-rounded person, Abigail has taken some of the most rigorous classes RMA has to offer (AP Psychology, AP European, AP US, AP Bio, AP Statistics, and Honors Calculus to name a few). She has been a key member of the Varsity Cheer Squad since she was a freshman and is captain this year. Abigail is a part of the Global Studies program, chorus, and is the treasurer for the National Honors Society. She won the Headmaster's Award in 10th grade, she has been on the Headmaster's list every year, and she was a senior academic marshal, Turner Battle scholar, and a Furman scholar. Outside of school, Abigail is a very talented and passionate dancer, having taken dance for 15 years. She has also participated in Debuettes every year of high school. In her free time, Abigail can often be found behind the lens of a camera, collecting videos for her 1SE. 1SE is an app that compiles one-second videos from every day of the year to make a movie, and Abigail is very dedicated to creating her beautiful videos.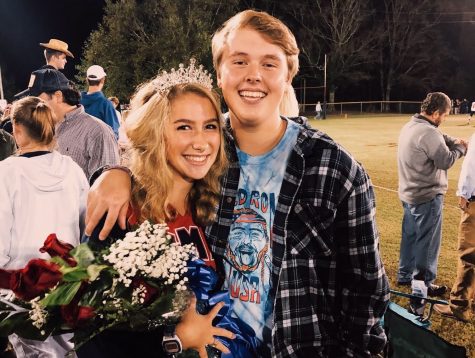 Finley Bissett has this to say about his girlfriend of three years: "Abigail is my top-notch slime. Since I've known her, she has been the sweetest and most caring person I know. The most important thing to her is making sure everyone is uplifted and cared for. Her love for others is unmatched and will help her to get anywhere she wants to go in life, the sky's the limit for her." I'm sure that anyone who's ever met Abigail would agree with what Finley has said. I truly don't know another person who cares so deeply for others or who does more to make sure that the people around her know that they are loved. One of her best friends, Megan Seale, said the same of Abigail: "Abigail is genuinely one of my favorite people ever. I am blessed to know such a caring friend who graces everyone she meets with her beautiful outlook on life. Abigail has been one of my best friends since I came to RMA and I love her as if she were my sister." The fierce and unconditional love she has for everyone has earned her many loyal friends. It's almost impossible to dislike Abigail; she is hilarious, intelligent, and compassionate and has a knack for making everyone feel included.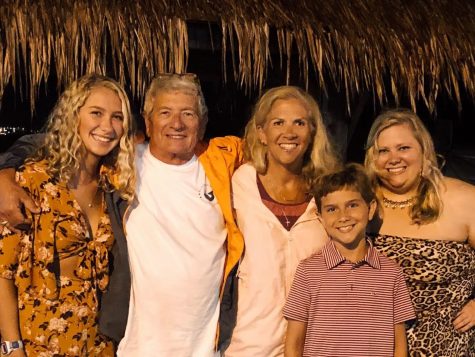 Abigail is headed to Furman University in South Carolina in the fall on a well deserved and hard-earned scholarship. She plans to work very hard at her goal of becoming a pediatrician and Furman is the best place for her to begin that journey! The class of 2020 is so proud to see her achieve this accomplishment and we are even prouder of the person that we have been able to watch her become. Her resourcefulness, dedication, understanding, and thoughtfulness are going to help her achieve absolutely anything and everything she puts her mind to, and we will be cheering her on the whole way! 
What's your dream job?

I'd love to have a job where I get paid to travel the world and blog about it.

What's your favorite class?

French has always been the class I look forward to the most because I love the language and we have a good time every day!

If time travel was real, when and where would you go?

I'd go back and watch my life as an observer. To be able to celebrate the good and learn from the bad, and notice the countless gifts of kindness and generosity given by others that I couldn't see at the time, would give me a new perspective on my life.

What's your favorite song?

Any song by Tom Rosenthal or Surfaces- I love songs with deeper meaning or songs that put you in a good mood.

If you could live in someone else's shoes for a day, who would it be and why?

It would be really cool to live as someone who works for the government and find out all of the secrets that the government hides from us. Then I could sell all of my information and become rich.

Where is your dream vacation destination?

Definitely somewhere in Europe, like London, France, or Ireland. Hopefully one day I'll be able to live there for a few years.

Who most inspires you?

I can't choose one person- so many people inspire me every day. Outside of school, my parents have had the biggest impact on my life and have shaped me into the person that I am. Inside of school, Ms. Covolo definitely inspires me the most. She works so hard, takes things in stride, and is such a genuine person.

Where do you see yourself in ten years?

Probably still in school if the whole pediatrician thing works out.

What is something that you're passionate about?

I love to lift others up. I try to make it my goal in life to leave people with a better view of themselves and of life than they had when I found them.

What kind of person do you try to be?

I try to be someone who is optimistic, trustworthy, and makes a positive lasting impression on those I meet.