MLB Cheating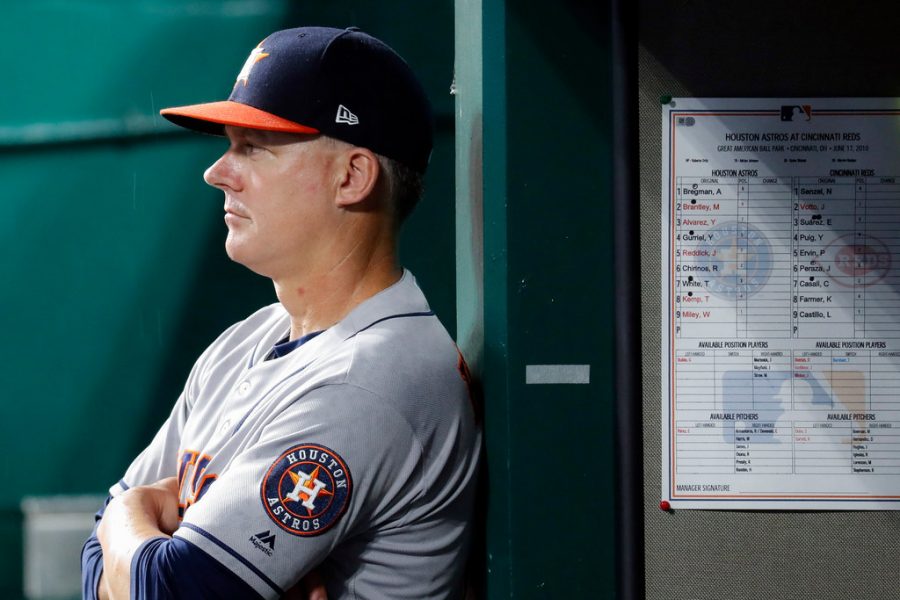 In November, Mark Fiers, former Astros pitcher, gave a testament exposing the Astros for cheating to a news source. This prompted the MLB to start an investigation. Last week, the MLB finished their investigation of the Houston Astros and found them guilty of sign stealing in their 2017 World Series run.
Sign stealing is both a legal and illegal practice of decoding and relaying the catcher's signs to the pitcher. While sometimes it is considered part of the game, such as when a runner on second base will attempt to get the signs to the batter, other ways to steal these signs are generally illegal. The use of technology to steal signs and communicate within the game is illegal. The Astros cheated using a television in the dugout displaying a centerfield camera. They would use this screen to view and decode the catcher's signs. They would then relay these signs to the pitcher by banging a bat on a trashcan: no hit of the trashcan meant it was a fastball, and two hits of the trashcan meant it was an off-speed pitch. 
This is the first time a club has been caught and punished since these rules were instated. The MLB is hoping to set a precedent to discourage future cheating, as it is believed that the Astros are not the only club participating in illegal sign stealing. The Astros organization has received various punishments including a fine of $5 million and they have to forfeit their first and second-round picks in the 2020 and 2021 drafts. Along with these punishments many people have lost their jobs and face suspensions. Jeff Luhnow and A.J. Hinch both were fired and face suspensions for the 2020 season. Along with these people, Alex Cora and Carlos Beltran have been fired from the Red Sox and the Mets respectively, for their involvement in the 2017 Astros team.
Although the punishments have been served, it is likely this cheating is still running rampant throughout the MLB. However, with the harsh punishment, it is likely the problem will cease.