Senior Spotlight: Mary Marshall Martin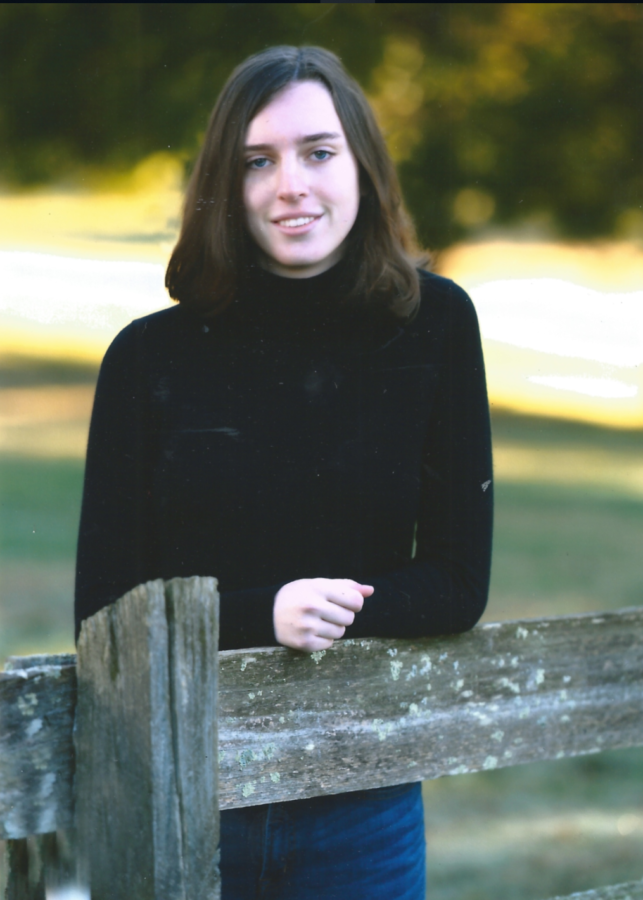 This week's senior, Mary Marshall Martin, has been an integral part of the class of 2020 since her freshman year. Described as perceptive, creative, and self-effacing, it is clear that Mary Marshall's intelligence and talent are unmatched. Junior Gracie Byrd Tharin said of Mary Marshall, "She is one of my best friends–she is not only artistic, but hilarious, kind, and encouraging. I love having her in my life and I have no idea what I'm going to do without her when she goes to college!" Without her, the senior class would clearly not be as well-rounded as it is, and everyone she comes into contact with immediately recognizes her gift for art.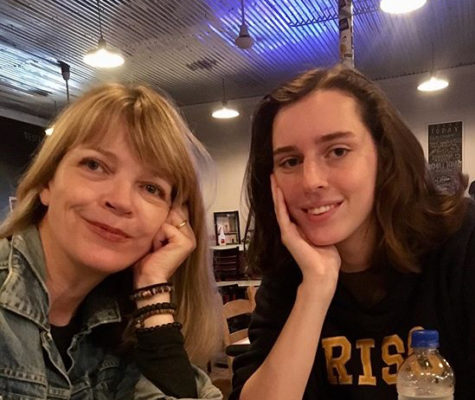 Academically, Mary Marshall shines. She is currently enrolled in Advanced Functions and Models, English 12 Honors, World Religions, and AP 2D Design. Throughout her high school career, she has earned both B Honor Roll and Outstanding Effort in Spanish for her efforts in the classroom. Although she has a clear aptitude for academics, Mary Marshall's true love is art. Her favorite class of all time is Art with Mrs. Hunter, and Mrs. Hunter loves having her as well: "I have been extremely impressed with both Mary Marshall's ability and motivation. Her creativity flows from her without effort. Her work demonstrates original vision and risk taking. She has definitely left an indelible artistic mark here at Rocky Mount Academy." She's earned various awards for her artistic ability, including the Emerging Artist Award, 1st Place in the Spring Art Awards (both 2018 and 2019), and multiple Scholastic Art Awards (one gold key and two honorable mentions).
Outside of the classroom, Mary Marshall is a vital member of the Literary Arts Club and joins the soccer team in the spring. She acts as the art director and set technician for many of our drama department's productions, selflessly lending her talents to make setpieces look outstanding without expecting anything in return. We are so lucky she is there to help! Outside of RMA's gates, Mary Marshall says drawing takes up most of her free time. Constantly working on her craft, she is always challenging herself to be a better artist, inspired by other visual artists and filmmakers.
Mary Marshall is applying to the Rhode Island School of Design, Tyler School of Art at Temple University, VCU, UNCA, Hollins University, and Mount Holyoke College. Her top choices are Tyler and RISD, where she wants to pursue a career as an artist. Easily one of the most naturally talented creators RMA has ever seen, we will certainly miss seeing her in our halls. Her shining humor and wit will never be forgotten, nor will her doodles in Mrs. Whitehurst's room. On behalf of the whole RMA community, we wish her luck in all of her future endeavors and have no doubt that she will succeed.
What is your favorite movie of all time?

Blue Velvet

.
Who is your favorite artist?

Francis Bacon or Edvard Munch.
What quote do you try to live by?

"Imagination is more important than knowledge." – Albert Einstein
Where do you see yourself in 10 years?

Living in a city (preferably somewhere cold) working as an artist.
Favorite long lunch destination?

Tokyo Express.
What song do you never get tired of?

"Let it Happen" by Tame Impala.
Who is your role model?

My mom because she is a professional artist and art professor and has always supported my dreams. 
If you could live off of one food for the rest of your life, what would it be?

Pad Thai.
What's your favorite TV show?

Mad Men

.
What's your favorite memory from RMA?

Getting a B in math (Thank you, Mrs. Helms).