Senior Spotlight: Mason Franks
Hang on for a minute...we're trying to find some more stories you might like.
Mason Franks, beloved member of the class of 2020, has always brought joy and laughter wherever he goes. Arriving at RMA in Pre-K, Mason left in first grade but returned for good at the start of middle school. In total, he has been apart of the RMA family for ten years. Described as sarcastic, comical, and charming, Mason is certainly a blessing to all of his friends and family. Fellow senior Abigail Newcomb raves about him, "Mason is hilarious and such a good friend.  He's constantly lending a helping hand and always has something clever to say to make people laugh. We just hit our 4 year mark of our Snapchat streak, and we've gone through great measures to get there – he used to have to log in to my Snapchat every day when I was at camp just to keep the streak. I can always count on him to vent with me about how hungry we are or how stressed we are about school. I used to think he was quiet when he first came here – he proved that to be very wrong. I'm so glad to know him; he's one of my favorite people and I can't imagine life without him!"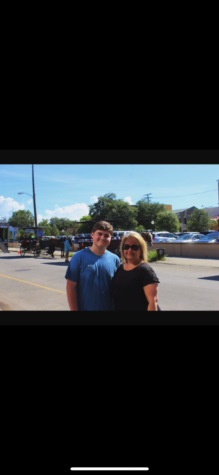 Academically, Mason thrives. His current workload includes a plethora of honors classes, specifically Spanish 4 Honors, Yearbook, English 12 Honors, Pre Calculus Honors, AP Biology, and Physics Honors, where they are following the AP curriculum. Clearly, Mason is an excellent student with the ability to excel in the most demanding of classes. His academic achievements speak for themselves: Academic Excellence in Spanish, National Spanish Exam Award, High Achievement in Algebra 2, A Honor Roll throughout his high school career, and even the Junior Scholars Award from High Point University. He is an active member of the school community, participating in clubs such as Global Studies, Literary Appreciation, and National Honor Society. He even holds leadership positions in both Spanish National Honor Society (Treasurer) and Human Anatomy (Secretary). Mason serves as an editor of the yearbook, and played tennis in middle school. Outside of our RMA bubble, Mason cites Tik Tok as one of the best ways to kill time (I think many of us would agree). When not scrolling for hours on end, he enjoys traveling and taking day trips to Raleigh or Greensboro with his mom. With his dad and stepmom, he helps out at their car dealership, Frema Motors, in Goldsboro.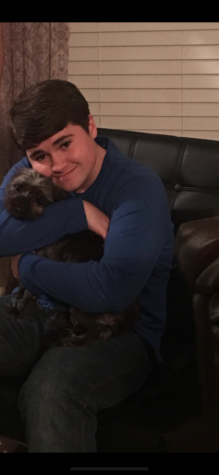 Mason has made such a big positive impact at our school with his hilarious personality, and I have no doubt he will continue to do so until he graduates in the spring. He plans to attend High Point University with a major in Pharmacy. HPU definitely has a more-than-qualified applicant with Mason Franks, and I can't wait to see how far he goes in life. His fellow seniors and the rest of RMA will definitely miss him dearly!
What's your favorite movie?

Movies are too boring for me to watch so I don't watch them, but I do watch TV shows and my favorite shows are The Vampire Diaries, Game of Thrones, and Grey's Anatomy. 

What's your favorite quote?

"Dr. Wells, I'm so confused!"- Mason Franks in Chemistry and AP Environmental Science.

What is your proudest accomplishment?

Losing 50 pounds.

If you could trade lives with anyone, who would it be and why?

I would trade lives with Jeff Bezos (founder of Amazon) and then send 20 billion dollars to an offshore account that is owned by my alias, P Stone. 

What is your favorite song of all time?

Goofy Goober Rock by Spongebob Squarepants.

Go-to long lunch location?

Bojangles and then Starbucks, in that order.

Do you have any advice for underclassmen?

I know people always say don't procrastinate, but I think procrastinating is a good teaching tool that will help you better prepare yourself for working under pressure. So, in short, procrastinate. 

What is your dream vacation?

Going back to Lanai, Hawaii.

Who is your role model?

Mrs. Forero.

What's your favorite class?

Some of my favorite classes are Spanish and English, but I think I have the most fun in Yearbook.

What will you miss the most about RMA?

Definitely the teachers and my friends.