Senior Spotlight: Finley Bissett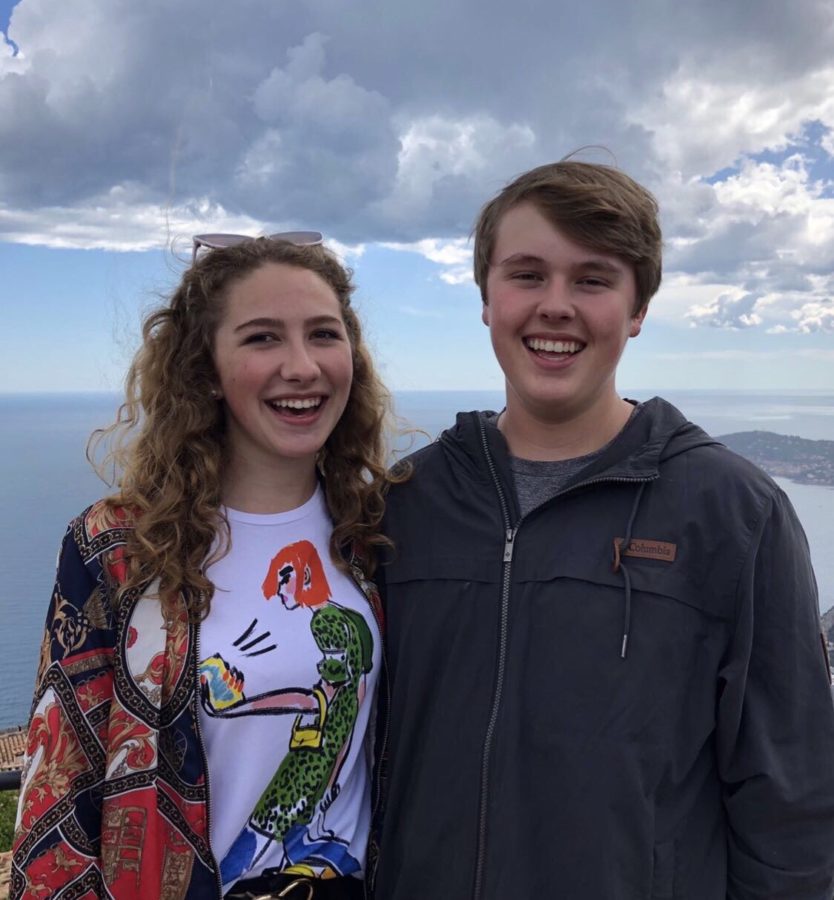 As a "lifer" here at RMA, Finley Bissett has had plenty of time to leave his mark on this school, and leave a mark he very much has. Here since Pre-K, Finley is at the heart of the senior class and RMA itself. His humor and confidence make him an undeniable presence both in and out of school and his dad jokes bring much needed comic relief during long days and AP classes. Speaking of AP classes, Finley has maintained an impressive and rigorous schedule in his high school years. With his AP roster including European History, US history, Biology, Government, and Psychology, he works hard to maintain good grades and a good attitude. 
Very rarely do you ever see Finley looking down. He seems to find the humor and the good in every situation and helps his classmates to do the same. On top of his classes, Finley has also played both varsity soccer and varsity tennis. He has been an avid participant in Youth and Government, Current Events, and Key Club. More than these activities though, Finley enjoys music. Though he says his main instrument is bass, he also plays the guitar and drums, and in his free time he can be found in the music room practicing and jamming with Mr. Leonard. Finley also accompanies RMA graduate, Chandler Gazaway, at live gigs around Rocky Mount and Tarboro. Music is one of Finley's great loves and when he's not playing music, he's listening to it. His favorite genre being 1990's rock, he loves bands like Red Hot Chilli Peppers, Led Zeppelin, and Alice in Chains.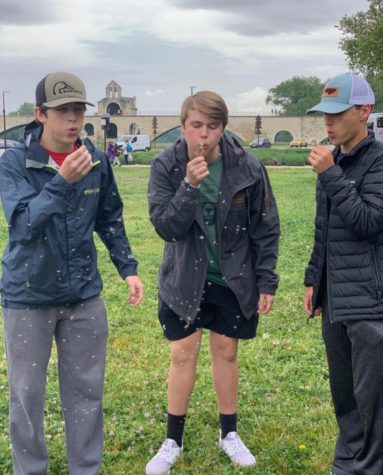 Fellow "lifer" Caleb Chesis had this to say about his friend: "Stand-up guy. Always there for his friends. He's always ready to go get Dairy Queen with me at a moment's notice. Kind of reminds me of the minutemen from the Revolutionary War, I can call him up at a minute's notice and he's ready to go with me somewhere. I would say he's my best friend, I met him at the train table in Pre-K here fourteen years ago. We're both lifers. Best friends ever since. One of my favorite things about him is his sense of humor." I believe that if you asked any member of the senior class or RMA family they would have similar things to say: Finley Bissett is a loyal friend who never fails to make people laugh. No matter what life has in store, Finley will, without a doubt, embrace it with a joke and a smile as he always has. He will continue to be a good brother and a loving friend, and he is without a doubt an integral part of the 2020 senior class. The RMA family will be both saddened and proud to see him move on to an undoubtedly bright future at the end of this year.
What is your favorite memory from your time here at RMA? The Florida trip we took sophomore year.
What are three words you'd use to describe yourself? The superior twin.
Who is your biggest role model? Action Bronson.
What is one thing that you absolutely could not live without? Mr. Stone.
What is your opinion on Oliver Bissett? He seems cool, I'd love to meet him some day.
What is your biggest goal in life? To move to the Florida Keys like Stanley Hudson.
What is one thing that most people do not know about you? I can levitate.
What is your favorite RMA tradition? Field day.
What is your favorite TV show? House Hunters.
Who is the most important person in your life? Do you have a message for them? My mom is definitely the most important person in my life. Mom, I owe everything I am to you.