Senior Spotlight: Ann Sumner Thorp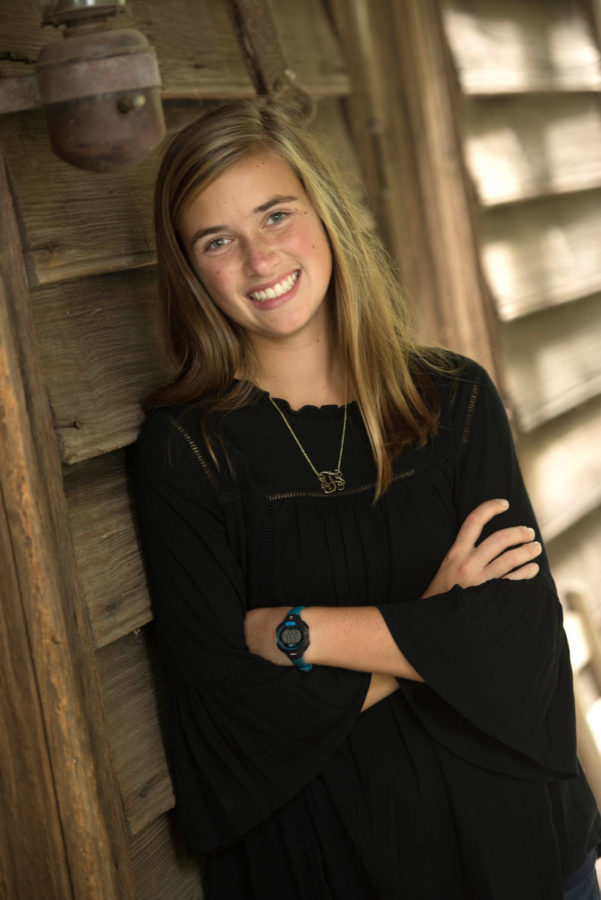 Haven Ross, Social Media Chair
April 15, 2019
A key figure in the senior class is Ann Sumner Thorp. Her amazing and kind character has not changed since she arrived at RMA in the first grade, and it has become well known, not only in the senior class, but throughout the whole school. Ann Sumner is loved by students young and old, teachers, coaches, etc. She is an all-around great student from character to academics to athletics.
In the classroom, Ann Sumner is a model student! Her natural intelligence is strong by itself, but Ann Sumner is also dedicated to studying. She is known for spending as much time as it takes to completely grasp information in any of her challenging classes. Ann Sumner takes on a rigorous course load, with classes such as AP Calculus, AP Statistics, AP English, and AP Environmental. She also has a creative outlet in her schedule, as she is the head of the Eagle Examiner! Her tireless efforts have given her the honor of Headmaster's List for her whole high school career.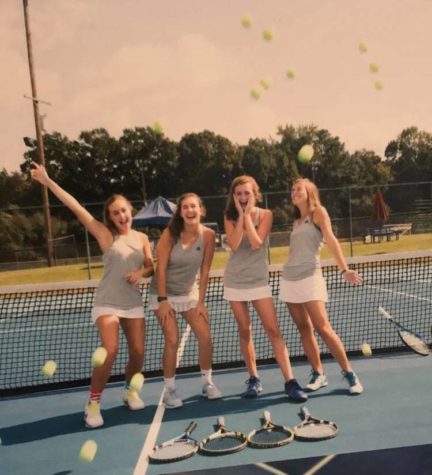 Ann Sumner shines outside of the classroom in so many different aspects of life. She is a respectable athlete, serving as the number two seed on the Varsity Girls tennis team for her junior and senior years. Her amazing volleys and consistency helped secure many wins in singles and doubles, which helped lead the team to claiming the State Championship title in the fall! Not only is Ann Sumner respected as an athlete, but she is also a talented musician. Ann Sumner has played violin since the age of five. Her commitment to music led her to take part in an orchestra in Greenville in fourth grade. She continued traveling to ECU to practice and perform in the orchestra and performed in the All-State Symphony. Ann Sumner is a student, an athlete, and a musician, but these titles pale in comparison to the personality that makes Ann Sumner, Ann Sumner!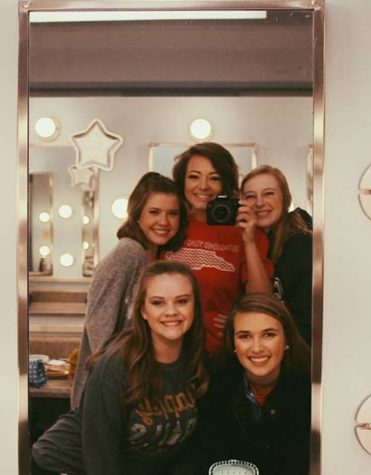 With a heart made of gold, Ann Sumner has one of the best personalities around. She is a sweet friend who has made countless numbers of birthday cards for friends in her class, countless baked goods brought in on stressful days, and countless numbers of smiles on the faces of classmates. Her great character can be attested to by the strides she made in the State Competition of Distinguished Young Women. She came home as the Overall First Runner-Up and won awards in Interview, academics, talent, fitness, and self-expression. Her caring heart is also seen in her jobs that revolve around working with kids. Her immense amounts of patience pay off as she babysits and works as a counselor at Camp Seafarer! This summer will be her tenth summer in Arapahoe and her second summer as a counselor. She also won an award at camp called the Character Counts Award.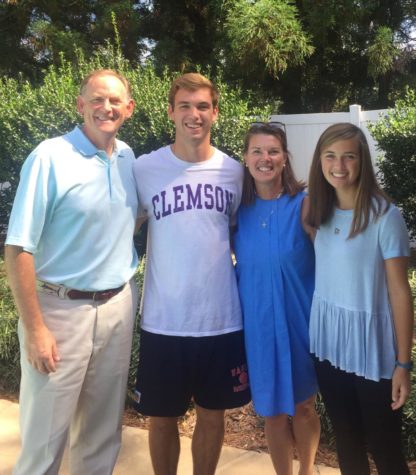 Ann Sumner is an all-around great person. She is patient, kind, and poised. Virginia Wooten says, "I have never met anyone with a heart bigger than Ann Sumner. If I ever need someone to talk to, advice, or help with my math homework, she has been there! Not only is she kind, but she is so humble. You would think someone with as many accomplishments and accolades as her would at least mention it every once in a while, but I never hear her talk about herself. She spends her time praising others and building them up, making sure they feel loved and cared for. She is truly a light in this world, our school, and our senior class. We all have been so lucky to experience life with her. Ann Sumner, you are going to do some amazing things during your lifetime! I love you more than you know."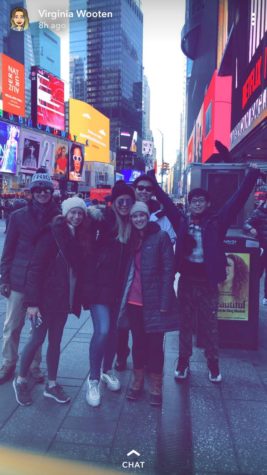 To learn more about Ann Sumner, read the interview below!
1.What is your favorite flavor of ice cream? Strawberry if it's hand-scooped, vanilla if it's soft-serve, and salted-caramel if it is from the grocery store.
2.What is your "dream job"? Realistically, anything that would let me care and work with people, like nursing or physical therapy. Theoretically, I would love to be either a Ben and Jerry's Flavor Guru, a photographer for National Geographic, or a babysitter for the royal family.
3.Where do you see yourself in ten years? Out of school, working as a pediatric nurse, and traveling.
4.What is your favorite song you can play on the violin? "The Devil Went Down to Georgia" by the Charlie Daniels Band
5.If you could have lunch with any historical figure, who would it be? Winston Churchill or Lafayette
6.Who is your role model? My brother. He's honestly amazing, and I couldn't imagine watching hundreds of Scooby-Doo episodes with anyone else.
7.What is your favorite quote? "God cannot give us a happiness or peace apart from Himself, because it is not there. There is no such thing." -C.S. Lewis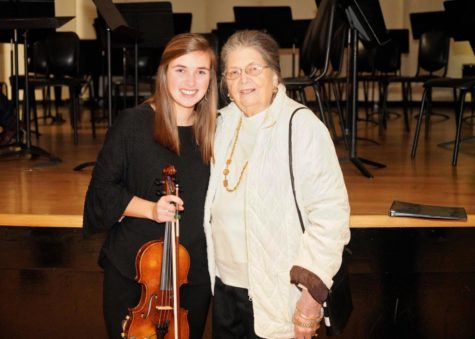 8.What is your favorite memory from RMA? Ice-skating with most of our grade at Rockefeller Center
9.What is the top item on your bucket list? The Van Gogh Museum Sunflower Maze
10. What is your advice to underclassmen? Try not to wait until the last minute for assignments. I tend to procrastinate, and it has caused a lot of unnecessary stress. Also, enjoy your time and friends at RMA, because before you know it, you'll be a senior and going to college.