Three Gifts to Get Media Office Member for Valentine's Day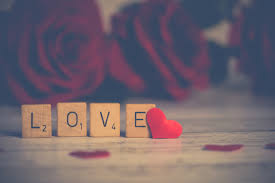 Hang on for a minute...we're trying to find some more stories you might like.
Valentine's Day is quickly approaching, which means it's time to start thinking about what you might want to get your special someone, or maybe your favorite Media Office members! If you were curious about what you should get the Media Office to show your love, here are some very unique present ideas:
Caroline:
If you know Caroline, you know that she loves pigs. She especially loves this cute cartoon character! A present with Peppa Pig on it is the way to Caroline's heart.
People love to receive flowers any time of the year, but especially on Valentine's Day. Caroline would love flowers on this special day, but there is one stipulation. They have to be from Dr. O'Brien's Fishing Creek Flower Farm!
This present doesn't cost any money; just time. Caroline would love for someone else to wash her car for Valentine's Day! A bucket and a sponge is all you need.
Haven:
Pressure Point Stimulating Sandals
Haven is all about health. She knows the value of comfort and relaxation, so these pressure point stimulating sandals would be perfect for Haven.
Haven's dog Piper is the apple of her eye. If Haven is the apple of your eye, try getting her this adorable hat with a corgi's butt on it. It even almost looks like a heart!
Haven takes her sock game seriously. Everyone knows that a fun pair of socks can make any day better. A set of socks that showcase the beautiful four seasons could keep Haven happy all of the year!
Virginia:
Two things to know about Virginia: she is super into fitness, and everything about her is aesthetically pleasing. For a very unique present, you could try this solid marble dumbbell. Perhaps it could be used for fitness in a pinch, but it would be a more perfect decoration!
Balenciaga Triple S Trainers
Virginia is one of the trendiest people you'll meet. You can always see her rocking a sweet pair of shoes, so these runway sneakers (her dream shoe) would absolutely make her heart burst.
Virginia's spirit animal is a sloth. If you wanted to get her a gift that no one else would think to get her, this sloth shower curtain would be amazing! It would go perfectly with her sloth pillow and sloth phone case.
Ann Sumner:
Cookies and milk are perfect for soothing the soul. If you want the perfect gift to give Ann Sumner, a cookie holder mug is perfect!
On the topics of sweets for a sweet girl, an ice cream cone maker for Ann Sumner would be an amazing gift. An ice cream cone maker makes ice cream consumption even more fun than it already is!
Ann Sumner loves the idea of world travel, but a regular map with pins in it won't do for this girl. If you want to get something special for Ann Sumner, a scratch map where you scratch off each country you travel to with a coin would be amazing! It's like a scratch-off, but better.
Georgia:
Sea-Nic Adventures Sleeping Bag
Georgia loves to be comfortable and warm, but a blanket is boring. What about a sleeping bag shaped like a shark?
This cheap and simple gift would be greatly appreciated by Georgia. Getting your head scratched is one of the best feelings in the world, so why not give this gift this gift to her to show you care!
Cold hands and feet are just a part of Georgia's life. If you want to show your love and bring a little warmth into her life, nothing could be better than a large supply of hot hands which will keep her alive during the cold months.
Emory:
Mean Girls Broadway Soundtrack on Vinyl
Emory loves two things: Broadway and her record player. Perhaps you could become the third thing on this list with a special gift. This Broadway soundtrack could possibly be the best gift Emory ever receives.
Chicken Mini Heart Box from Chic-Fil-A
This one speaks for itself. It's Chic-Fil-A.
Valentine's Day is all about love and sweetness. Have you ever met a puppy?
Jack:
Jack Pittman is someone who appreciates a good sauna, so what could be a better present for him than a personal one of his own?
27 Pound Bucket of Mac 'n Cheese
I don't think much has to be said about this one. Mac 'n cheese in bulk. Who wouldn't love this?
Handheld Body Odor Detector
Nobody likes to smell bad, but sometimes it's hard to tell if you do! Wouldn't a body odor detector be great? Well, this is exactly what Jack wants for Valentine's day. It's funny and practical!