76th Golden Globes
The 2019 Golden Globes made history with the featuring of this year's best movies, actors, and directors. It was hosted by Sandra Oh and Andy Samberg who helped make the night a big success with their witty humor and contagious laughter. The first thing that comes to mind when thinking about this award ceremony is the unforgettable trophy. However, that was not always the center of attention. In 1944 when the Golden Globes was first started, the awards were presented as scrolls instead of trophies. It wasn't until the next year when a contest was held to find the best design for a trophy that the idea of an actual globe was presented. The design was created by Marina Cisternas, who was the president of the committee at that time. After presenting her idea, the committee quickly agreed and voted to have the 24-Karat gold trophy become the new award. Now each trophy costs close to $800. Winning the most Golden Globes (8) throughout her many years of acting, Meryl Streep has been nominated 31 times, recently appearing in the movies Mamma Mia 2 and Mary Poppins Returns. (I highly recommend watching both.) Let's take a look at this year's most popular categories and winners.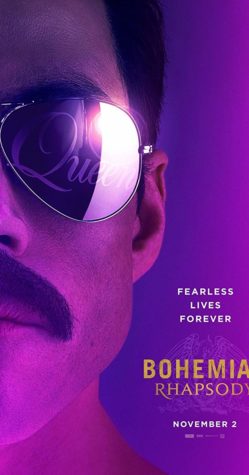 Best Motion Picture – Drama 
Winner: Bohemian Rhapsody
Nominees: A Star is Born, BlacKkKlansman, If Beale Street Could Talk, Black PantherWinner: Bohemian Rhapsody
This specific category has been the center of controversy after this year's awards as many thought the other nominees were strong candidates against Bohemian Rhapsody and felt that it should not have won.  
Best Motion Picture – Musical or Comedy
Winner: Green Book
Nominees: Crazy Rich Asians, The Favourite, Mary Poppins Returns, Vice
The win by Green Book was also surprising for many because it initially received mixed opinions from critics when it premiered.
Best Performance by an Actress in a Motion Picture – Drama
Winner: Glenn Close (from The Wife)
Nominees: Lady Gaga (A Star is Born), Nicole Kidman (Destroyer), Melissa McCarthy
(Can You Ever Forgive Me?), Rosamund Pike (A Private War)
Glenn Close has also appeared in 101 Dalmatians, 102 Dalmatians, Guardians of the Galaxy, Hook, Tarzan, Hoodwinked!, Air Force, and many more.
Best Performance by an Actor in a Motion Picture – Drama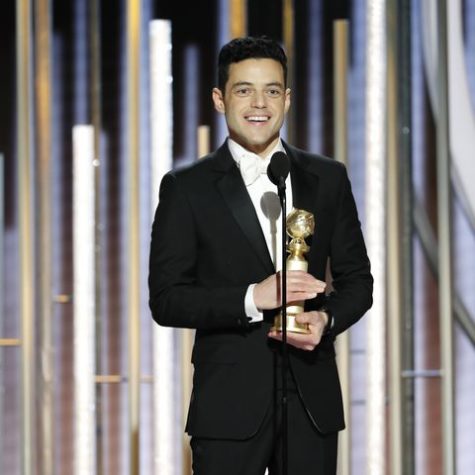 Winner: Rami Malek (Bohemian Rhapsody)
Nominees: Bradley Cooper (A Star is Born), Willem Dafoe (At Eternity's Gate), Lucas Hedges (Boy Erased), John David Washington (BlacKkKlansman)
Other famous movies starring Rami Malek include Night at the Museum (1-3), The Twilight Saga: Breaking Dawn-Parts 1&2, The Pacific, and Need for Speed.
Best Director – Motion Picture
Winner: Alfonso Cuaron (Roma)
Nominee: Bradley Cooper (A Star is Born), Peter Farrelly (Green Book), Spike Lee (BlacKkKlansman), Adam McKay (Vice)
Alfonso Cuaron has directed many famous movies as well, such as Harry Potter and the Prisoner of Azkaban, Gravity, and A Little Princess.
Best Original Song 
Winner: "Shallow" by Lady Gaga, Mark Ronson, Anthony Rossomando, Andrew Wyatt (A Star is Born)
Nominees: "All The Stars" (Black Panther), "Girl in the Movies" (Dumplin'), "Requiem For A Private War" (A Private War), "Revelation" (Boy Erased)
This song became one of the best parts of the movie, and Lady Gaga described how much the song had changed her life both in working with the other writers to create it and in singing it along with Bradley Cooper during the film.