Senior Spotlight: Tanner Jernigan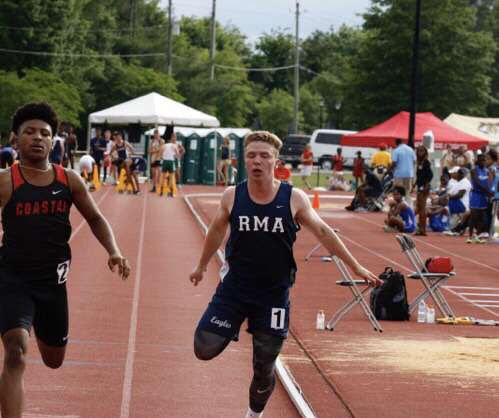 Hang on for a minute...we're trying to find some more stories you might like.
The senior class would not be same without the sweet personality and the unmistakable singing voice of Tanner Jernigan. Though he only began at RMA his junior year, Tanner has quickly become part of the backbone of the senior class. No one can resist smiling or laughing when they are around Tanner because he is the kind of person who only brings people up. One of Tanner's best friends, Jack Boucher, had this to say, "Tanner is one of the most genuine people I've ever met. He's always there to help anyone who needs it, and I'm glad I can call him a friend."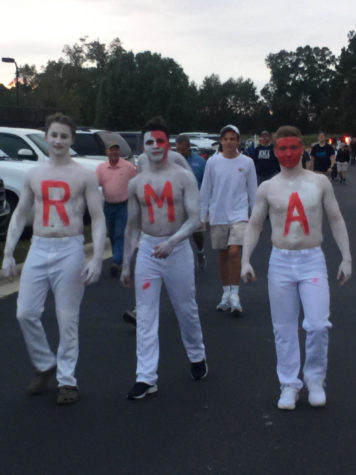 Since Tanner came to RMA, he has taken on every moment of his time here with 100% dedication and passion. Academically speaking, Tanner has kept his schedule rigorous and stacked with honors and AP courses, taking classes like AP Government, AP Calculus, AP Physics, and AP Biology, just to name a few. While focusing on excelling in those classes, Tanner has also been able to dabble in the arts by taking ceramics this year, which has become a widespread favorite among the senior class. And though one would think that academics and arts would have a student spread thin, Tanner's decidication does not stop in the classroom.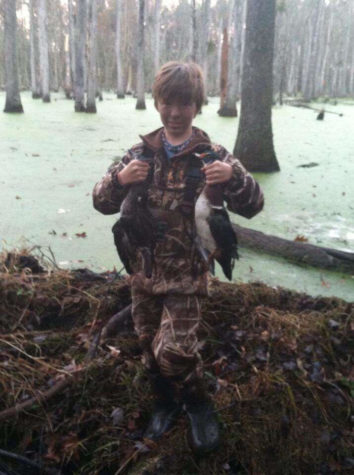 If you spot a senior in a Speedo in the gym, you have found Tanner's senior athletic banner. Tanner has been swimming and running track since his freshman year, and plans to continue both in college. Hopefully we will be cheering him on at Penn State Erie next year! Also, this year Tanner traded in his body paint for a jersey and moved from the student section to the football field. Last year, Tanner could be found painted for a football game with his friends, but this year he was making moves on the field!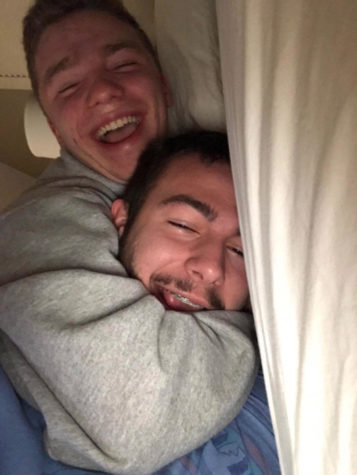 Overall, Tanner has done nothing but improve the senior class, and RMA as a whole. His presence simply brings a light to all who are around him. He is a great mentor to younger students on his sports teams and he is always ready to lend a helping hand. A bad day can quickly be turned around by a hug from Tanner. Anyone would be beyond lucky to know Tanner, so we know that he will do amazing things no matter where he goes.
To get to know more about Tanner, read below!
What will you miss most about home when you leave for college?
The thing that I will miss the most about home when I go to college is my parents, 2 dogs, and 16 chickens.
If you were stranded on a deserted island, what three things would you bring?   
 A gun, my dog, and a cheeseburger
What is your favorite memory from RMA?
I picked a snapping turtle up when we were walking by the creek in marine biology.
If you could have dinner with anyone in the world, alive or dead, who would it be?
Jahseh Onfroy, because he was different than any other musician that I have ever heard. He did not let people constrain him to a certain type of music but rather he used his creativity to make his music.
What is your favorite quote?
Hey Patrick, I thought of something funnier than 24………… 25! – Spongebob
What is a little known fact about you?
I ran a mile in the woods in my underwear. (Long Story)
Where do you see yourself in 10 years?
Probably in a swamp somewhere wondering why I got out of bed.
What colleges are you applying to? Which is your first choice?
UNCW, Westminster College, Mars Hill, Penn State Erie, The Behrend College. Penn State Erie is my number one choice.
What is your favorite food that your mom makes?
Everything she makes is good, so I can't really decide.
Do you have any "bucket list" things you would like to do before graduation?
Hunt every day over Christmas break.