Senior Spotlight: Caroline Gay
This week's senior spotlight features an artist, a hunter, a scholar, an athlete, and a pig-lover all wrapped in one. Caroline Gay has been a part of the RMA family since First Grade, and ever since that first year with Mrs. Wooten and Mrs. Willis, Caroline has become a major part of the RMA community. She is kind, genuine, and knows exactly what to say to brighten your day. I have never seen her pass someone in the hallway without smiling and saying a kind word. Her vivacious and outgoing spirit always has her traveling to different places and trying new things whether she's with her friends or family.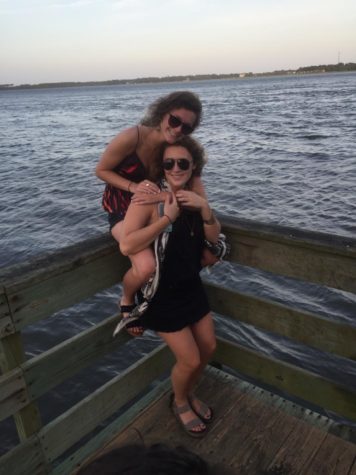 In relation to school, Caroline has achieved high academic honors and has filled her course load with challenging and rigorous courses this year consisting of Honors Calculus, AP Art, Honors English, AP Statistics, Media Office, and AP Psychology. She doesn't just stop with academics though. Caroline also participates in numerous clubs such as Care Club, Key Club, the Global Studies Honors Program, Honor Council, Anatomy Club, and SGA. Honor Council and SGA are fortunate to have her on their team as she holds officer positions in each one. Media Office is also very fortunate to have her as our Photographer. She has been a great addition to our team, and I don't know what we would do without her! Anyone who knows Caroline, knows that she has a love of art. Her talent with a paintbrush is unmatched! Mrs. Hunter said this about Caroline's talent, "There is a quote that says 'Art is where work meets love.' This quote depicts Caroline quite well. She is more than willing to do the work, and it is obvious painting is what she loves to do."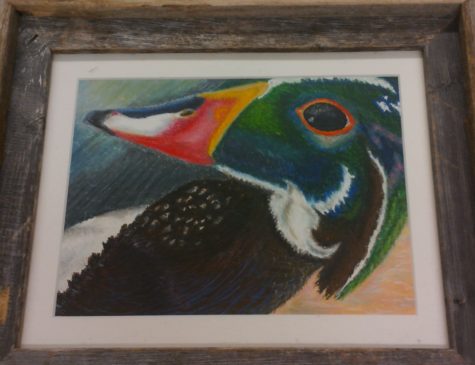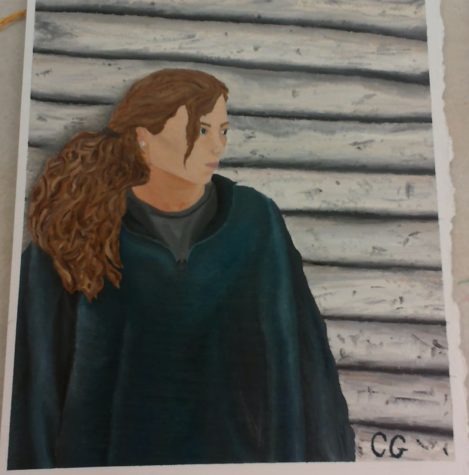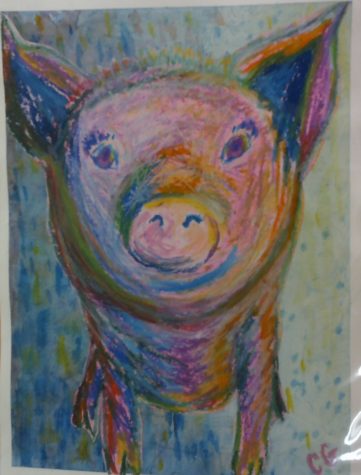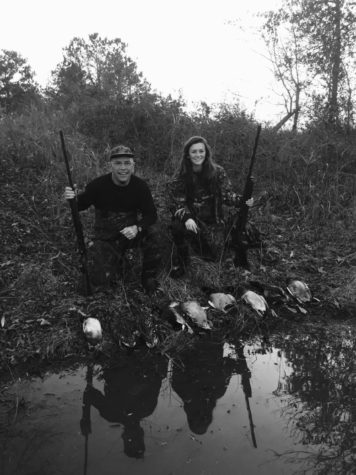 After school, Caroline can be seen serving on the tennis courts. Playing on the Varsity Tennis Team for three years, Caroline is a Captain and a vital member of the team. This year she has had an excellent personal and team record, making it into the state playoffs!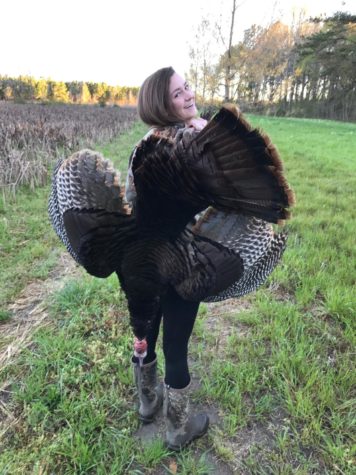 Fellow tennis player, Haven Ross, says this, "Caroline has been a true friend since we were toddlers! She has always been there for me. She is a feisty chica that would do anything for her friends. She has one of the most loving and artistic souls of anyone I know. I love her and cannot wait to see where she goes in life." On the RMA Shooting Team, Caroline has participated in many tournaments, winning multiple awards and leading the team with her high scores. Her skill with a gun doesn't just stop inside the realm of school though. Caroline enjoys hunting and fishing at home. Learning from her dad, she has been a hunter ever since she was little and has hunted everything from deer to bears.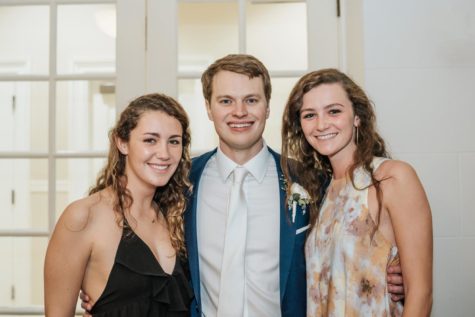 Caroline's approach to shooting targets and game mirrors her approach to solving other challenges. She has a unique ability to get to the heart of an issue and determine the best approach to solving the challenge. This systematic approach to things allows her determination to have laser-focus, and this resolve is always accompanied by confident graciousness. It is this last aspect that makes Caroline beloved. Her spunk is refreshing because it is always to support a cause she believes in, and one that benefits others.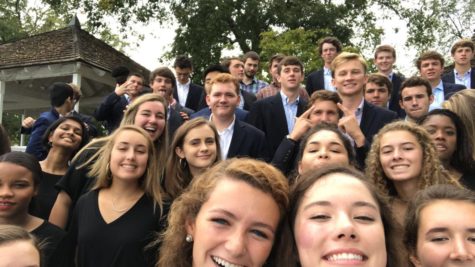 A huge part of Caroline's life is her family, and her love for them is evident in her daily life. She always makes a point to visit her sister at NC State and spend time with her family, whether it's through travel or hunting, and she loves shopping with her mom. With a keen eye for fashion and design, Caroline can even make wearing camo beautiful. She simply adds zesto to whatever she's wearing at the moment, and it always looks great because she always wears a smile. 
I am very fortunate to have known Caroline since we were in Pre-School, and it's hard to believe that we are already Seniors.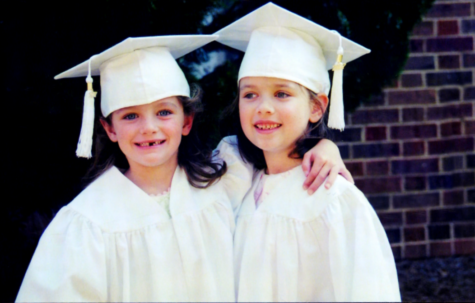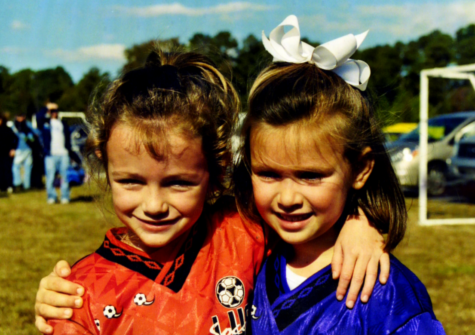 From making mud pies to having nerf-gun wars to playing dress-up, she always had a creative plan in mind for how to have fun. We may not pretend to be princesses anymore, but Caroline's vibrant spirit has continued to shine as she is consistently able to turn any dull situation into an exciting one. She is truly a ray of sunshine that brightens everyone's day! Though still undecided, Caroline is leaning towards Business Marketing as a potential major and is applying to NC State, the University of South Carolina, Ole Miss, and ECU. Though RMA will dearly miss her, I have no doubt that this fun-loving senior will thrive in college where she'll arrive determined, in style, and with a sparkle of fun in her eyes. 
Find out more about Caroline below: 
What is your favorite memory at RMA?

My favorite memory would have to be our junior year trip to Charleston, SC and Universal Studios in Florida.

If you could live anywhere in the world, where would you live and why?

I would live in Charleston, SC because I just love all it has to offer! I would never get tired of the shopping and the amazing restaurants there.  

If you could only watch three movies for the rest of your life, what would they be?

Toy Story, Bridesmaids,

and

A Star Is Born

(If you haven't seen it yet, you should!)

Can you explain a little about your hunting?

Hunting is an amazing thing. I mostly hunt for deer, doves, ducks, turkeys, rabbits, raccoons, and bears. Growing up, I remember not being able to sleep the night before a hunt because I was so excited to wake up and hunt with my dad. One of my favorite hunts was one morning before school started; I was in the 5th grade, and I shot my very first turkey and still managed to make it on time for school. Another great memory was one morning when I was hunting with a friend, and we each shot a turkey at the same time, before 7:15 am.

What is something not many people know about you?

My feet are smaller than my mom's and my older sister's, but I am the tallest one in my family.

What will you miss the most about our school? The least?

I will probably miss most the senior room and painting everyday in Mrs. Hunter's classroom. Least: having only 2 min in between classes AND the short amount of time we have for long lunch.

What is your favorite song?

"It's a great day to be alive" by Travis Tritt

What is your favorite concert you've been to?

I'd have to honestly say a Taylor Swift concert with my mom and sister in the 3rd grade.

If you could choose any career in the world, what would it be?

I would love to be a brain surgeon or cardiologist, but I hate blood.

What accomplishment are you most proud of?

Having a 14-1 tennis record!