A True Local Rivalry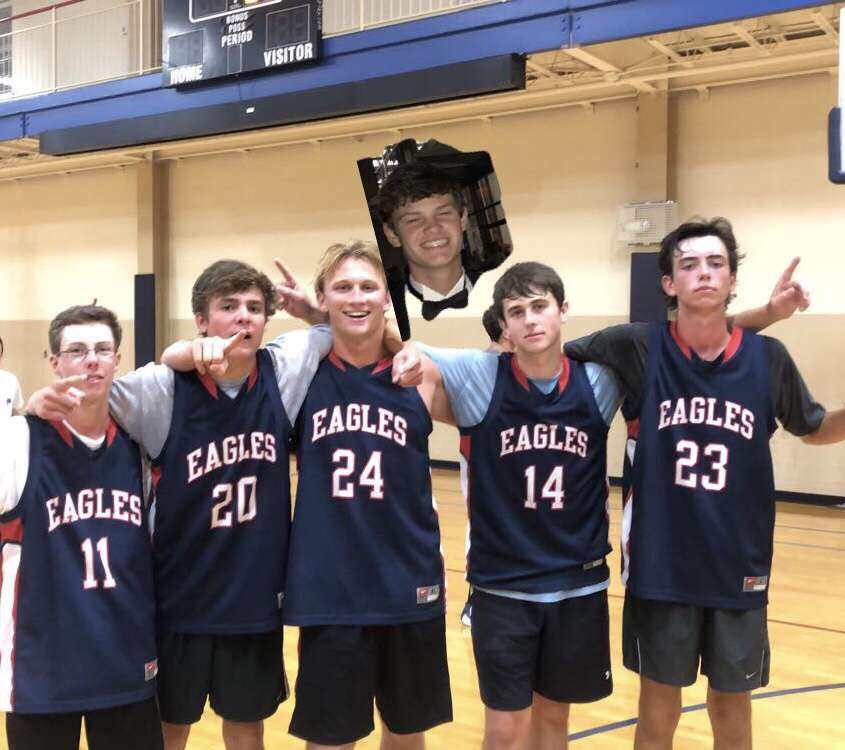 Georgia Morris, Co-Editor
August 27, 2018
When most people think of a RMA rivalry, the first thing to come to mind is probably our rivalry with Faith Christian or maybe even a football game against Parrot. However, this summer a newer and more intense rivalry arose: RMA Golf Team vs. RMHS IB.
The rivalry began with a simple conversation. Paul Larimer and Graham Turnage were having a conversation with Landon Norwood, a student at Rocky Mount High School, about who would form a better basketball team: RMA or RMHS? Graham and Paul agreed that RMA could form a better team, but Landon disagreed. Both sides formed hypothetical teams with 6 boys on each and debated for a while before deciding to simply play a game to officially decide which side is better. The two sides agreed on a date and place, created a group-chat with all of the players, and attracted some potential spectators; the game was on. According to Paul, the players from RMHS had full confidence that their team was going to obliterate the RMA boys and were talking a lot of smack. However, "their mouths were writing checks that their bodies couldn't cash," Larimer said.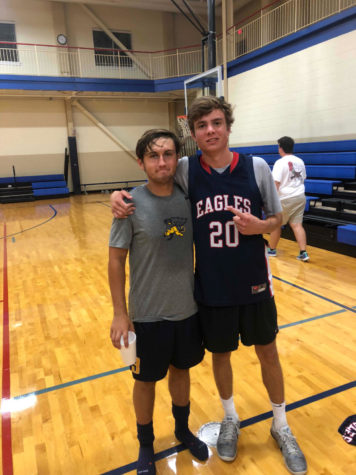 The date finally arrived, and on August 13 the game occurred at First Baptist Church in Downtown Rocky Mount. The RMHS team, made up of boys in the IB program, brought around 40 fans while the RMA team, made up of mainly members of the golf team, had 5. The game started at 8:00, and it looked like a questionable start for the RMA team. The team was still waiting for one player to arrive when the game started, leaving the team with no subs and coach Rob Turnage a little concerned. The IB boys gained the lead before the final RMA player arrived, but once the full team was there, the RMA boys made a comeback. The teams played four, ten minute quarters, and every moment was full of suspense as spectators watched a close game. RMA quickly closed the gap in the score and took over the lead. Though the cheers from the 40 RMHS supporters were louder, eagle pride could be felt in the cheers of the 5 RMA supporters as the team ended the game 57-42.
The RMA team and its supporters were ecstatic with the win, and RMHS was surprised. The teams congratulated each other, but a rematch was proposed for Christmas break and will take place at RMA.