Senior Spotlight: Caleb Lambert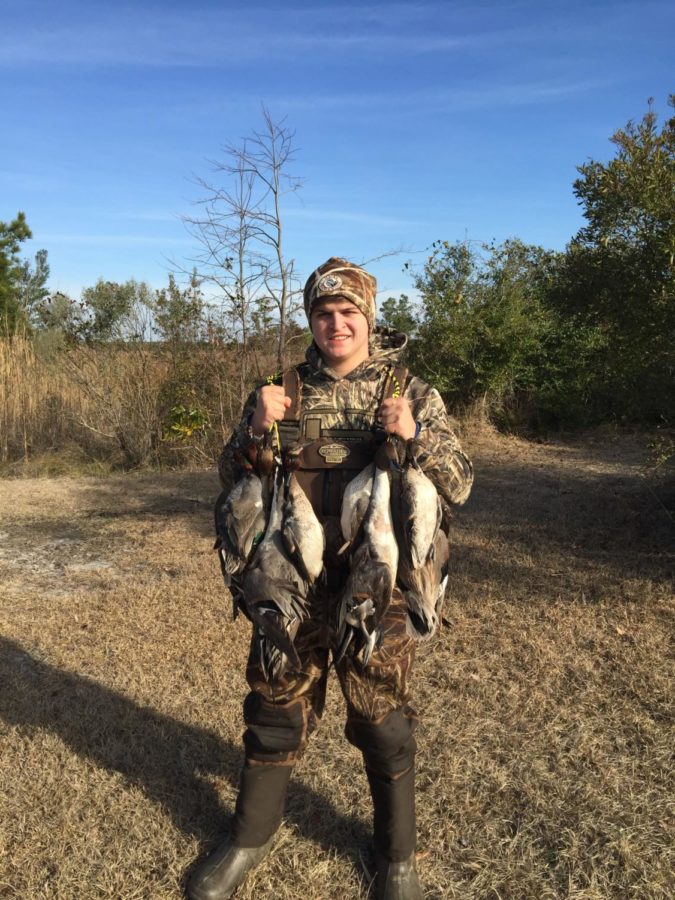 Virginia Wooten
December 8, 2017
Caleb Lambert- athlete, outdoorsman, friend, leader. These are just a few words used to describe Rocky Mount Academy's senior Caleb Lambert! Caleb has been attending RMA for a total of twelve years, leaving a legacy at the school in sports and academics. Caleb can make anyone's day a little brighter with his charismatic jokes and willingness to help a fellow student at all times. His constant courtesy to others is what makes Caleb such an important member of the class. The familiar face of Caleb Lambert will be missed by students big and small next year as he continues his education in college.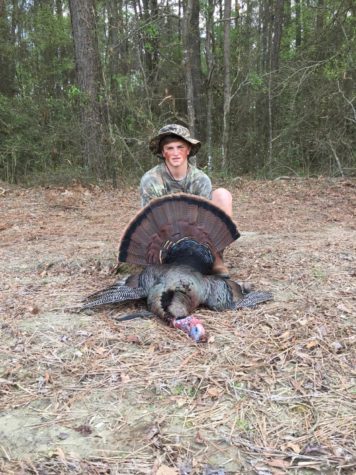 Caleb shines in sports at Rocky Mount Academy and has always had a passion for playing. His love of sports and competition is displayed on the football and golf teams, which he excels in both. Renowned in the area for RMA's Champion Football Team, it is no doubt Caleb ended his high school athletic career with a bang! He helped guide this year's football team to victory with his exceptional skills and knowledge of the game.
"I am blessed to have played on a team that had the heart that this one did. When we went down 16-0 in the first quarter this team did not give up, they just got focused and reminded themselves what we have been working for since those long hot summer days in July."
Not only does he lead the team on the field and on the green, but he is a leader in extracurriculars. His involvement in Global Studies, Key Club, and Ducks Unlimited allow him to apply his love for the outdoors and the world at school. In his free time, Caleb can be found outside in a duck blind, on the putting green, or on the field with his teammates. His exceptional athleticism, witty humor, and never ending kindness to offer to the world will be missed at our school!
To learn more about Caleb, please read the interview below! 
What is your favorite sports memory?  

Winning the State Championship my senior year

Where are you applying for college? 

NC State, ECU, and Mount Olive

What is your favorite thing about RMA or what will you miss most? I will miss football more than anything.
What is the best advice you have ever received? 

Do not procrastinate on class assignments

I remember you saying when you were younger you wanted to grow up to be NC State's Quarterback. Has anything about that dream changed? 

Sadly that dream has not even come close to coming true. However, I would not turn down the offer!

What is your pet peeve? 

Not being able to have my phone at school.

What is your biggest accomplishment? 

The State Championship in football.

What is your favorite RMA memory? 

The Sophomore and Junior Florida field trip.

What is something few people know about you? 

I spend most of my time working or hunting.

Who is your role model? 

My Grandfather.

Where do you see yourself in 10 years? 

I see myself farming in Nashville