A Clash of Freedom: Eagles vs. Patriots
Hang on for a minute...we're trying to find some more stories you might like.
Fans of all ages came out for the Rocky Mount Academy vs Faith Christian game on Friday, September 29, which held a final score of 30-6 in favor of the eagles. Decked out head to toe in white, some even taking our whiteout to the next level (we're looking at you Tanner Jernigan, Luc Garabrant, and Will Stewart), the RMA student section was overflowing with spirit and excitement. From clouds of baby powder and flour rising every time RMA had a good play, or even when they weren't, to many students losing their voice cheering on our eagles, our school spirit could not be contained.
Despite the Faith Christian Patriots scoring the first touchdown in the first quarter, the Rocky Mount Academy Eagles quickly came back with a vengeance, running the score up to 30 by the time the final whistle was blown. Not only did the team as a whole soar, their dedication, teamwork, and drive undoubtedly earning them this win, but several of the players also gained more impressive stats to add to their records. Juniors Jacob Braddy and Isaiah Thomas rushed 14 times and gained 106 yards and 9 times and 66 yards (respectively), and senior Caleb Lambert  rushed 9 times, gaining 51 yards. Junior Isaiah Thomas was successful with 4 out of 6 of his attempted passes, earning the Eagles 106  yards. Senior Trey Smelcer received 3 times.
As the night ended, the Rocky Mount Academy Eagles soared over the Faith Christian Patriots in earning a 30-6 victory. Keeping their spirit until the very end, the RMA fans could not contain their excitement with a win. As another great rivalry has begun with a sixth win added to RMA's undefeated record, the fans eagerly await the rest of football season with sights set on the playoffs.
Look at that turnout!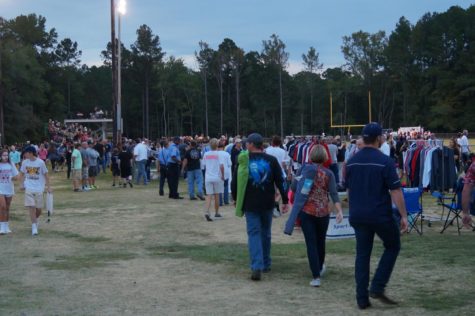 Getting ready to start the game: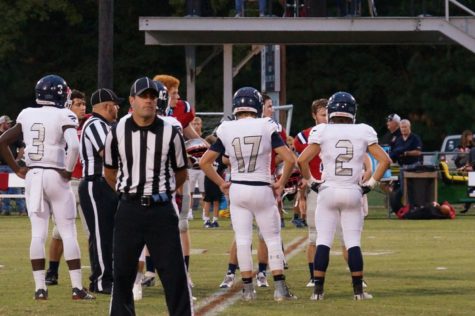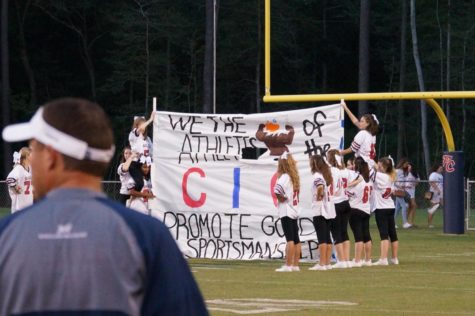 "We the athletes of the CIC promote good sportsmanship…"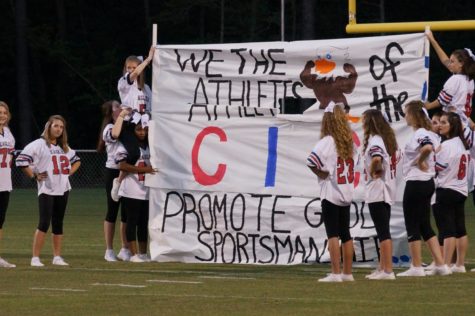 Fans getting hype!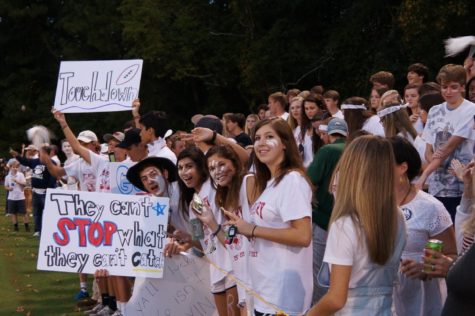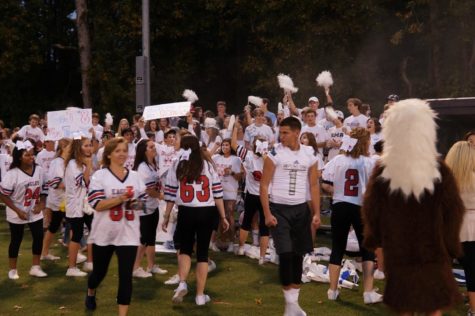 Will Stewart (11th), Luc Garabrant (12th), and Tanner Jernigan (11th) show their school spirit: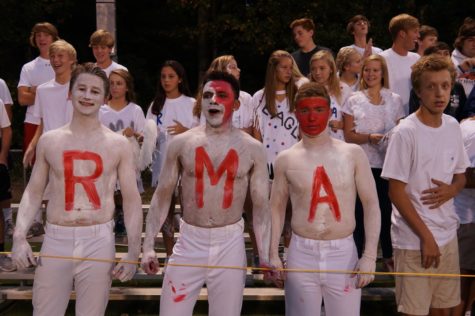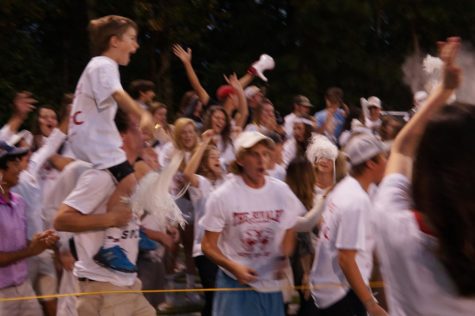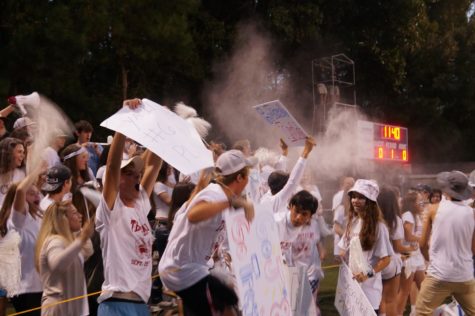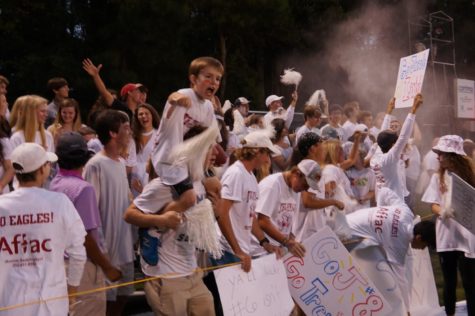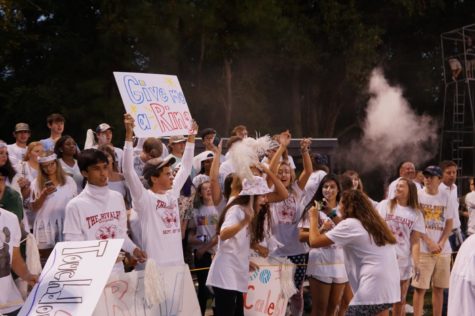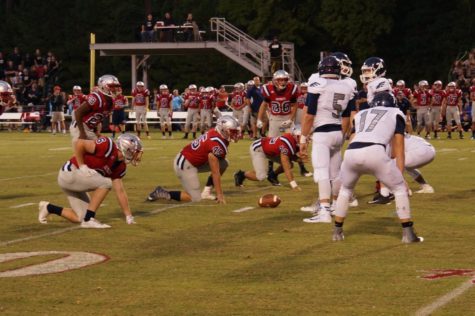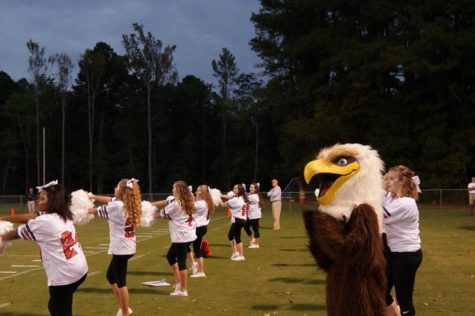 Fourth grader John Thomas Winglfield gets into the game!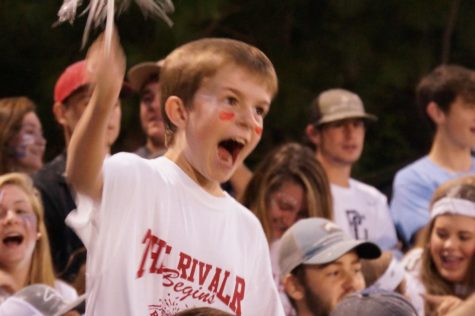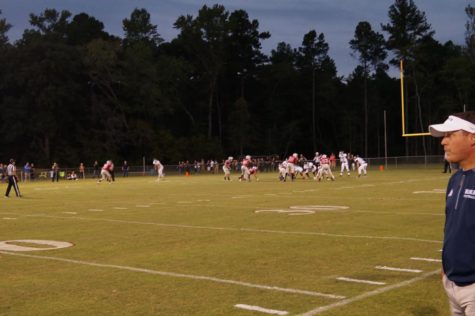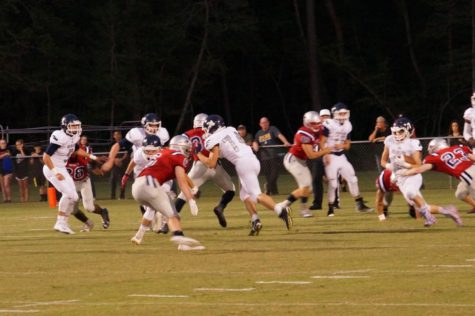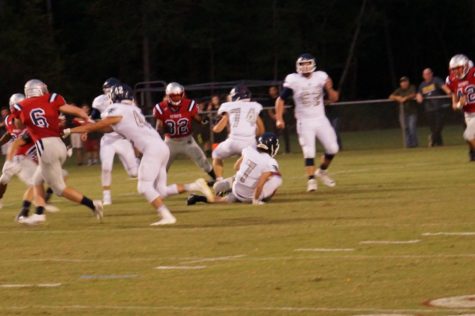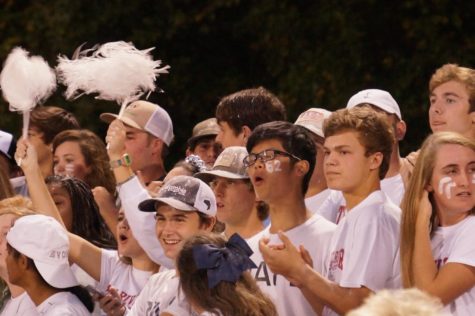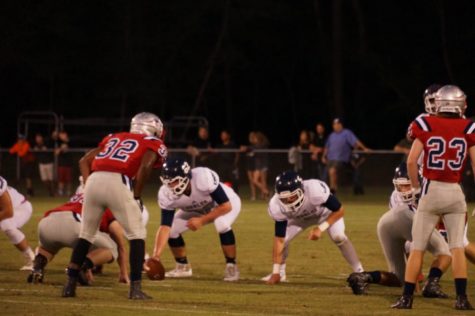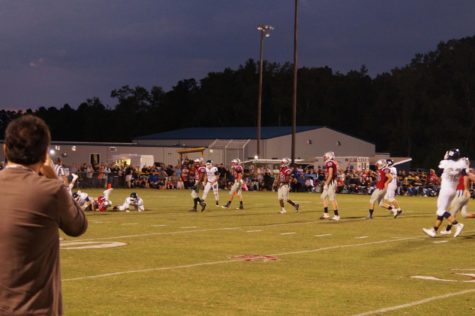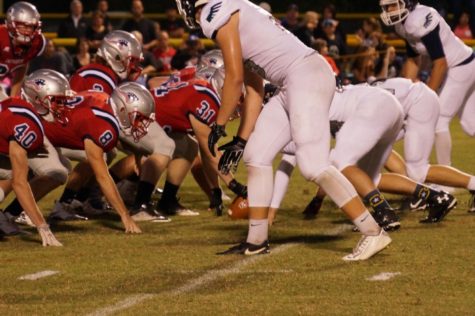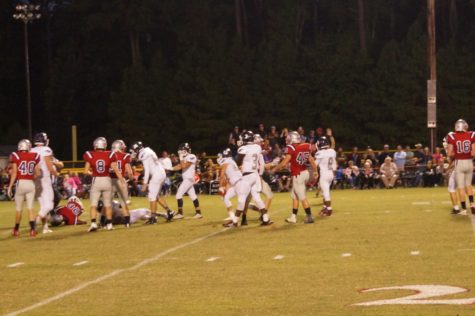 Time to regroup: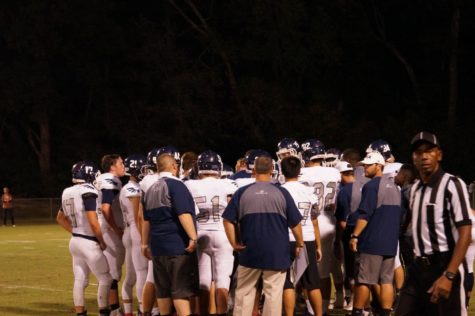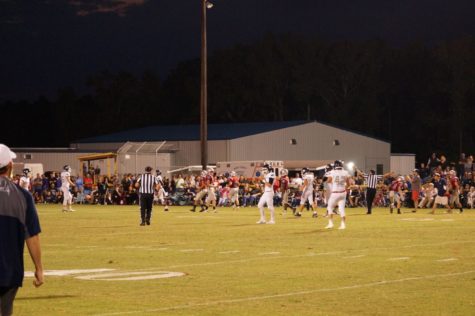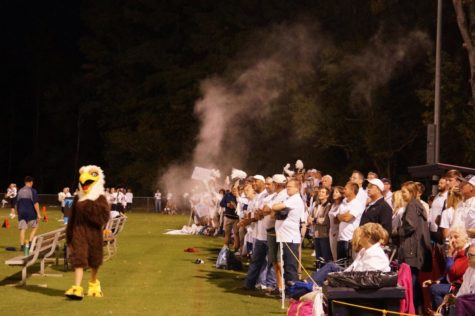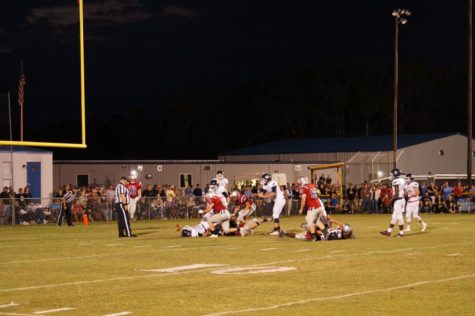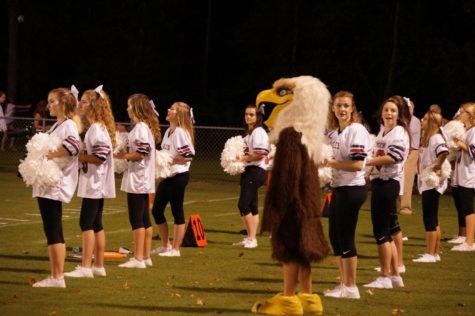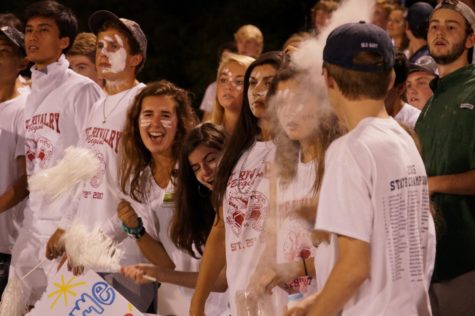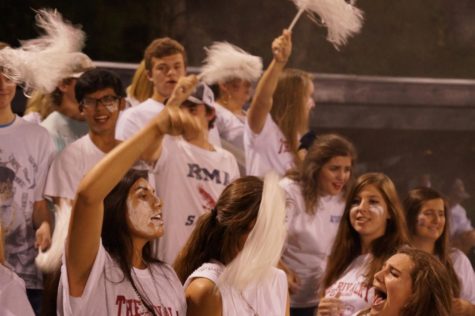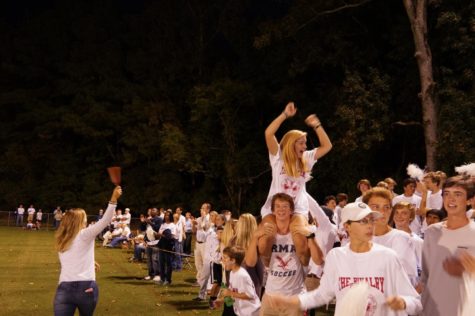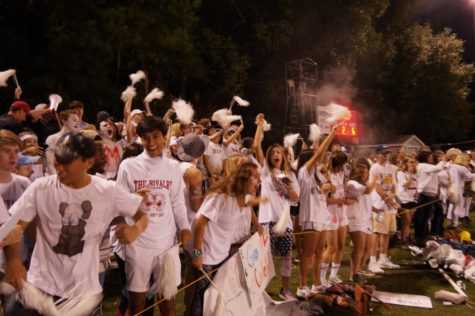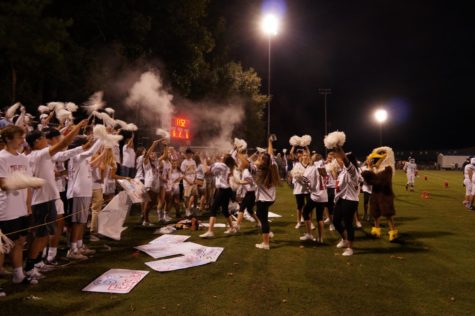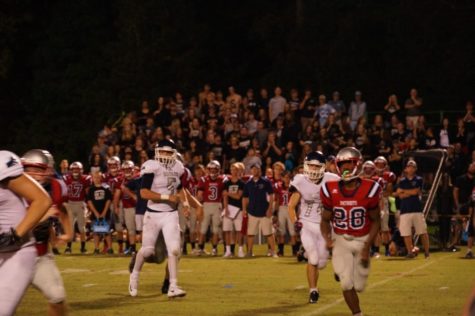 Senior cheerleader Malone Bondy uses the cowbell to get fans excited!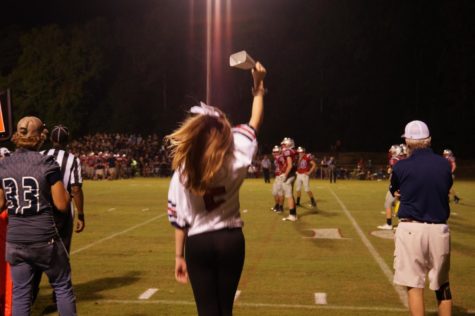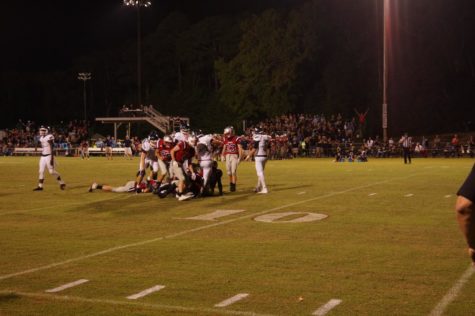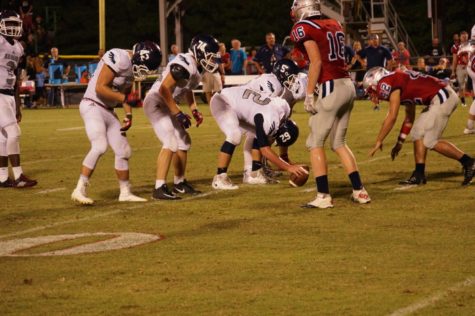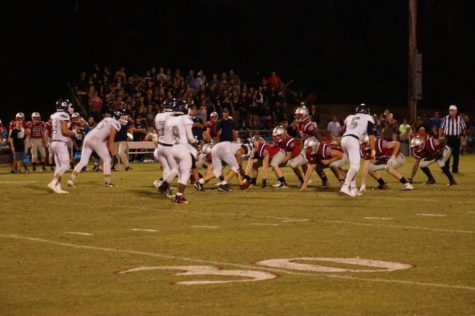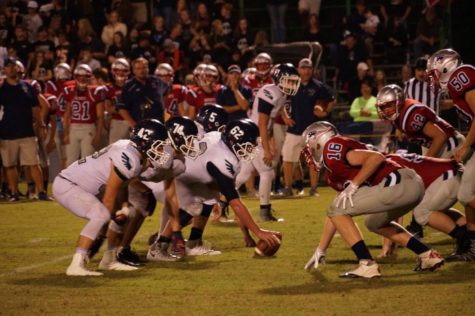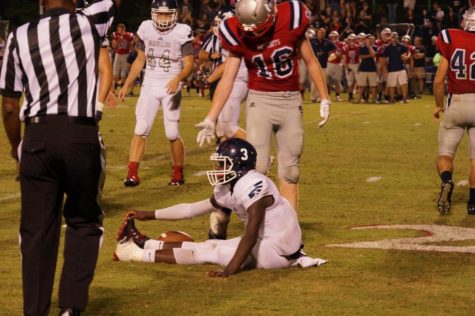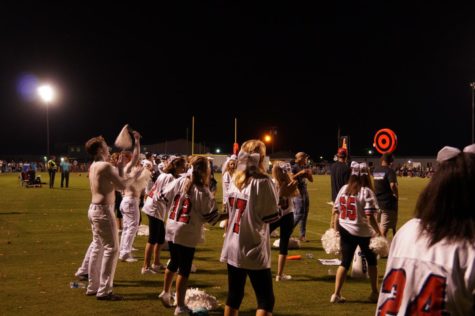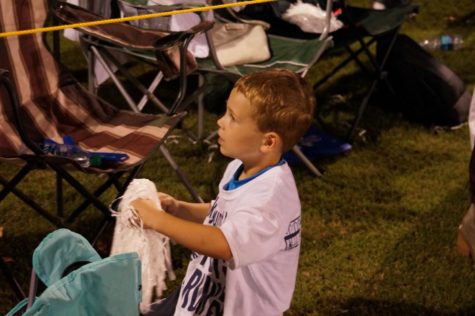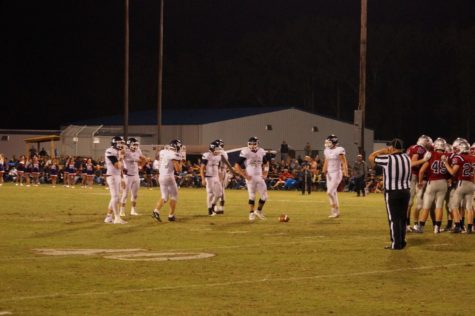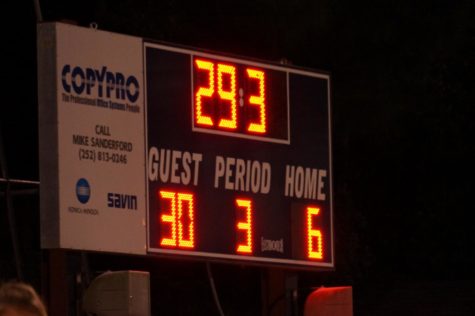 Fourth grader Riley Proctor, one of the best waterboy's RMA has ever seen.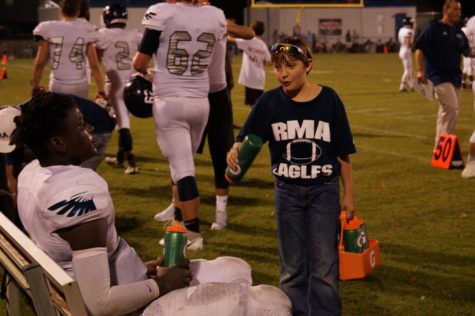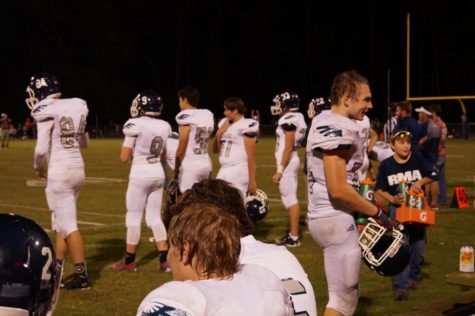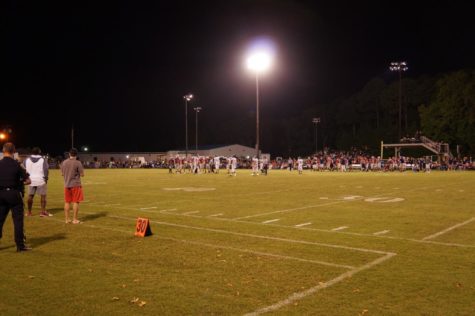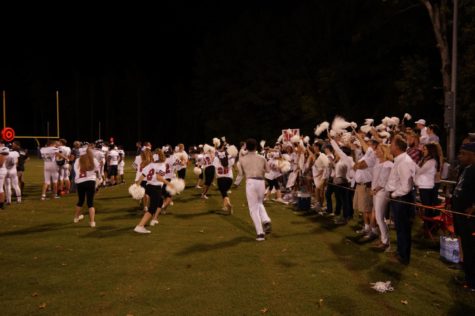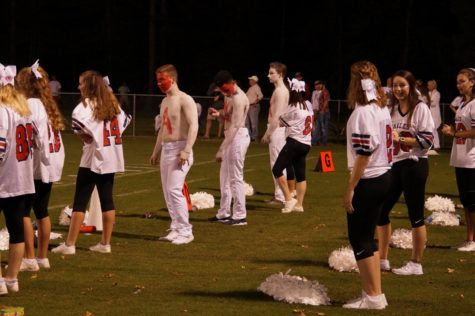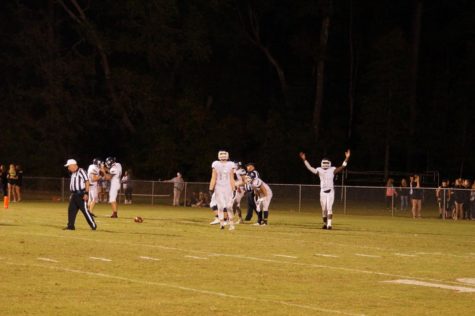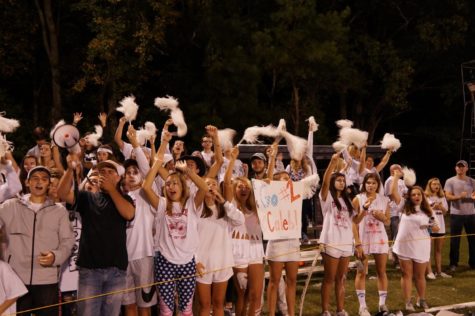 RMA WINS!!! 30-6!!!