2017 Upper School Club Highlight
Virginia Wooten
September 22, 2017
At the beginning of each school year when you find a crowded cafeteria, you know that club sign-ups has begun! An important part of the student life at Rocky Mount Academy is the variety of clubs available and the ability to start your own. Any interests ranging from the medical field, to today's government, to local animal shelters can be applied to clubs offered at the school. Many students run and operate their own clubs by electing leadership positions, fundraising, and planning events. Everyone can find a club they like, big or small! For example a more populated club such as Key Club clocks in with 95 members, or Music Appreciation tallying 10 members. For this year's 2017-2018 school year, these are the highlights of RMA's clubs!
Key Club- Known for being the largest club in high school, there is no doubt that Key Club is one of the most helpful. Key Club, a national club originally founded by the philanthropy Freemason Society, raises money and gives back to the local community. Advised by Ms. Baker and Presided by junior Georgia Morris, they organize fundraisers such as bakes sale, car washes, or raffles. Georgia Morris discussed the fundraising, saying "We are raising money for The Holly Project and our Christmas project where we raise money for a family in need. As the school year progresses, we will decide which other organizations the money will go to." Needless to say, Key Club is an asset to our school and community.
Care Club- Key Club gives back to the community, but Care Club gives back to the students here at our school! Care Club- standing for Compassion And Respect for Everyone- promotes anti-bullying and being kind to your peers around you. Advised by Mr. Tucker and Presided by junior Haven Ross, they are planning on connecting the age groups at RMA like High School and Middle School and focusing on mental health of students. Last year, Care Club held the infamous Cookies and Compliments, a booth during the school day that each free cookie they gave out, they also gave out a compliment! Care Club is a fun and great way to be kind to the family of RMA.
Youth and Government (YAG)- Youth and Government is club offered at our school through the YMCA that allows students to participate in a mock government by becoming a part of the three branches- Judicial, Legislative, and Executive. The members meet in Raleigh twice a school year with other members of the club in North Carolina. They write and pass bills, lobby for bills, or anything in the legislative branch. People also participate in mock trials or the Court of Appeals. Students can also be voted into the Executive Branch by their peers. Advised by Mr. Stancavish and Presided by Thomas Newton, the group of fifteen students at RMA learn and become a part of today's government in a fun and exciting way.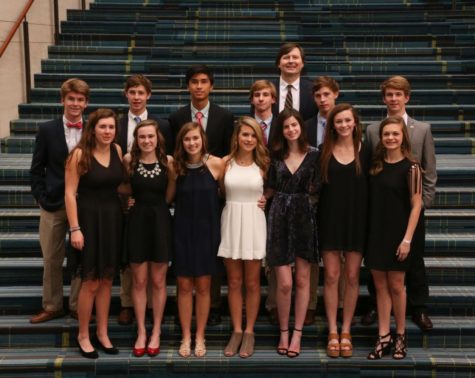 ARF- Who doesn't love dogs? Who loves to spend time with dogs? ARF, an acronym for Academy Rescue Foundation, host fundraisers and supports animal shelters in crisis. ARF partners with the local animal rescue Odin's Orphans to help promote adoption and raise awareness for rescue dogs. Last year when Eastern North Carolina was struck by a hurricane, shelters were full of abandoned dogs and pet supplies were heavy demand. ARF donated hundreds of products for pets such as toys, beds, and treats! ARF is also known for their annual chocolate sales, selling hundreds of chocolate bars to students and faculty to raise money for the shelters in town. ARF is a great club to join if you want to make a difference in a furry friend's life and a difference in your community!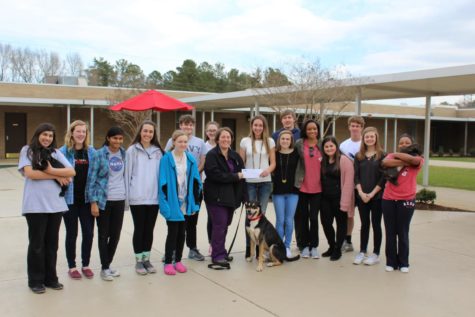 Anatomy Club- After high school, many people want to continue helping others by pursuing an occupation in the medical field. RMA's Anatomy Club presided by Lauren Seale and advised by Dr.K is a club based on learning more about jobs in the medical field. Once a month, a guest that works in the medical field will host a seminar discussing topics about their job with the students participating in the club. From doctors to nurses, many people have come in happy to talk with the students here. This coming year, Lauren Seale says "This year we plan on continuing the Change for Change fundraiser, and we also are scheduled to host a blood drive in February." RMA's Anatomy Club is a unique group of people that allows students to learn more about a useful and fulfilling job field!