Faculty Focus: Our Fearless Leader, Ms. Covolo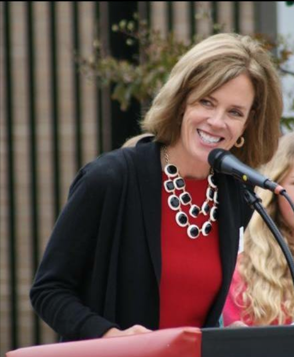 Hang on for a minute...we're trying to find some more stories you might like.
RMA's fearless leader, Ms. Covolo, has been at RMA for twelve years, starting in 2005 as the Director of Development. A year later, she became the Head of Lower School, and in 2011, five years later, she became RMA's Head of School. Ms. Covolo has been a treasured asset to the RMA family, starting many programs such as the EDGE project which put an emphasis on the use of technology in the school. Ms. Covolo also initiated the exchange program with the Chinese schools, which allows RMA students to learn about other cultures and get to know other students from around the world. To celebrate Ms. Covolo's dedication to the school and all of her hard work, she was voted the Reader's Choice Principal of the Year! This award was well deserved, and Ms. Covolo continues to shine as the head of school; it is safe to say that every student, staff, and parent is so grateful and lucky to have her!
To learn more about Ms. Covolo, look below: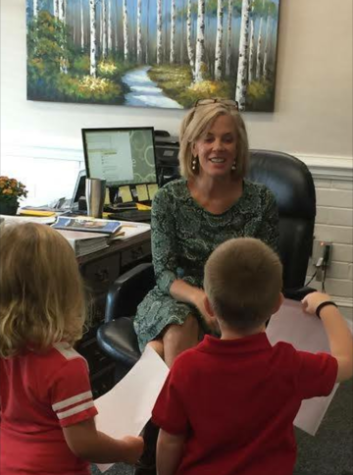 Where did you go to college, and what was your favorite subject?
I went to East Carolina University for my undergrad and graduate degrees. My favorite subject was Education Law and Public Policy.
If you could go on an all-expense paid vacation for two weeks anywhere in the world, where would you go and why?
That's a tough one. I think the next place I would like to go is Italy – though I may need more than two weeks. 🙂
What is your favorite restaurant in Rocky Mount?
My favorite restaurant in Rocky Mount is Lou Reda's, but I am really looking forward to trying out the new pizza restaurant at the Mill. Great pizza is my favorite food of all.
Do you prefer Dunkin Donuts, Krispy Kreme, or Anne's Donuts?
Anne's would be my choice for donuts, but Dunkin Donuts' coffee is a staple.
What sports did you play in high school?
Soccer, basketball, and tennis. I played something every season from seventh grade through graduation. I like all sports, really.
What was your first job out of college?
My first job out of college was as a language arts teacher at Red Oak Elementary School. It was a wonderful experience.
Favorite NFL team?
Redskins….in honor of my dad who loved them.
What is your favorite part of your job?
Anything and everything having to do with the kids. I just love watching you all grow, day in and day out, into the great people you are.
Favorite movie?
Mama Mia…. I like it when Dr. K sings. 🙂
If you had one wish for the students at RMA, what would it be?
It would be extremely difficult to whittle it down to one. In no particular order, I would wish for:
the health, kindness, integrity, resilience, creativity, gratitude, and sense of wonder that would lead to a happy, successful life. (I know I just turned seven things into one.)
What's your favorite Chinese food, and are you good with chopsticks?
I'm a lot better at chopsticks than I used to be! My favorite Chinese food in China is Peking Duck, but my favorite fast food/Chinese treat in America is Sesame Chicken.
Favorite event/tradition at RMA?
I love homecoming, the Monster Mash, Grandparents Day, graduation……..I actually love ALL of our events and traditions.
If you could have any superpower, what would it be?
Wow, I don't know. Is time travel considered a superpower?
Best advice you were ever given?
Never try to reason someone out of something they didn't reason themselves into.  (my dad)