Alumni Update: Jason Harrold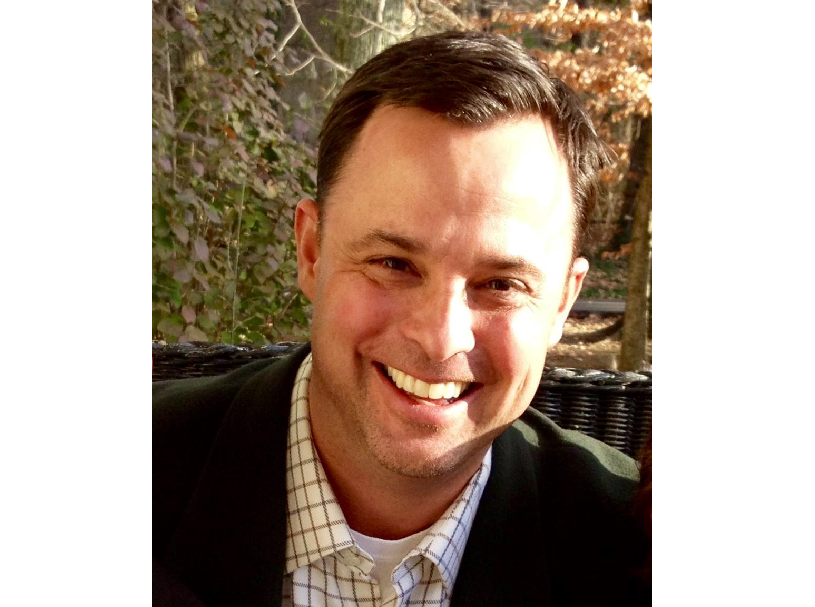 Anna Scott Wingfield, Editor- in- Chief
November 2, 2016
This years' first Alumni Update features Jason Harrold, Rocky Mount Academy Class of 1988. This column gives an update on faculty and alumni who have had notable achievements after or prior to their time at RMA. It is our hope that you as a reader will get caught up or informed on the lives of those that have been such an intricate part of the Rocky Mount Academy family.
Read these questions below to learn more about this week's Alumni Update, Mr. Harrold and what he has been up to since graduation.
1. Where are you from originally?
I'm originally from Ohio but claim North Carolina as my Home State. I started in the 6th grade at Rocky Mount Academy when I moved to Rocky Mount. I graduated from RMA with the Class of '88.
2. What was your favorite part about attending Rocky Mount Academy?
My favorite part of attending RMA was definitely the people. That goes for both students and faculty. It always felt like a family environment where expressing opinions and different ways of thinking were always encouraged. I was also fortunate to be active in Student Government throughout my high school years, serving as Class President and later as Student Body President.
3. Were you involved in sports, music, art, etc. growing up? If so, elaborate.
I participated in several organized sports in my time at RMA including soccer and lacrosse. I also spent quite a bit of time surfing and skateboarding in high school. Art was another interest that RMA helped to cultivate. One of my favorite classes in my time at RMA was with Mrs. Carolyn Patton. We were once tasked with a project of sketching the work of a master and I selected the Mona Lisa by da Vinci. Mrs. Patton kept telling me, "to get it right, the eyes have to be perfect." She was right. Thanks Mrs. P for helping me focus on the most important things.
4. Where did you attend college and what did you major in? Post grad?
I attended the University of South Carolina for undergraduate and double majored in Business Management and Insurance. Later I attended Appalachian State University for my M.B.A.
5. What is your current career?
After my graduate studies I worked at several different eye care companies enabled me to work around the United States including Texas, New Mexico, Florida and Washington.
For the past 20 years, I have been fortunate to work with the same organization, Centene Corporation. I started with Centene's Vision Care Division, Envolve Vision, which is an eye care insurance company. Envolve Vision has operations centers in Rocky Mount, Tempe, AZ and Raleigh. I relocated seven years ago to Centene's Corporate Offices in St. Louis, MO to manage several other Specialty Business Units and now serve as the CEO of Envolve Benefit Options, which includes vision, dental and correctional health care subsidiaries.
6. Have you had any experiences abroad?
Most of my professional work has focused on domestic vs. international lines of business. As such, I've have had the opportunity to travel to most states in the US. For personal travel I have been fortunate to travel to Europe, South America and to several Caribbean Islands.
7. What is a little-known or interesting fact about yourself?
I'm often told I have a knack for knowledge of 1980's movie and television trivia, including most John Hughes movies (Ferris Bueller's Day off, Breakfast Club, Sixteen Candles, etc.) as well as other movies that have somewhat of a cult following like Fletch. I'm not sure if this is a good thing and hope it doesn't reflect poorly on my studies while attending RMA!
8. What is your favorite quote?
I find it difficult to pick one quote that would summarize my views on life and represent all that I believe. That being said, I looked to one of the authors whose books I found to have resonance with me and chose one of her quotes.
A creative man is motivated by the desire to achieve, not by the desire to beat others – Ayn Rand
9. Who is someone that has made a powerful impact on your life?
There are a number of people who have had a significant impact on my life. My wife, many of my family members, close friends, teachers, influential business people and the like. However, I must say that one of the most influential people in my life is someone we all lost too soon. My cousin Adam R. Harrold, who also attended RMA. Adam was taken from us not long after high school. He was not only my cousin but also my best friend and roommate in college. He taught me to laugh and not take myself too seriously. Since his passing many years ago, I still often think, "what would Adam do?" and it helps to shape my thoughts and actions.
10. What are some of your hobbies/interests?
I enjoy a number of hobbies including golf, running, hunting and snorkeling/SCUBA diving; although the latter is difficult to do in St Louis! I must say that spending time with my family and doing anything with them trumps any solo hobbies or interests.
11. What is a piece of advice that you have for my generation?
Work hard and have fun doing it. I always ask my sons before every one of their sporting events that they follow two simple rules: 1) give your maximum effort and 2) have fun!
12. Where do you see yourself in ten years?
Continuing to do the things I love, just being able to spend more time doing them.