Alumni Update: Richard Minor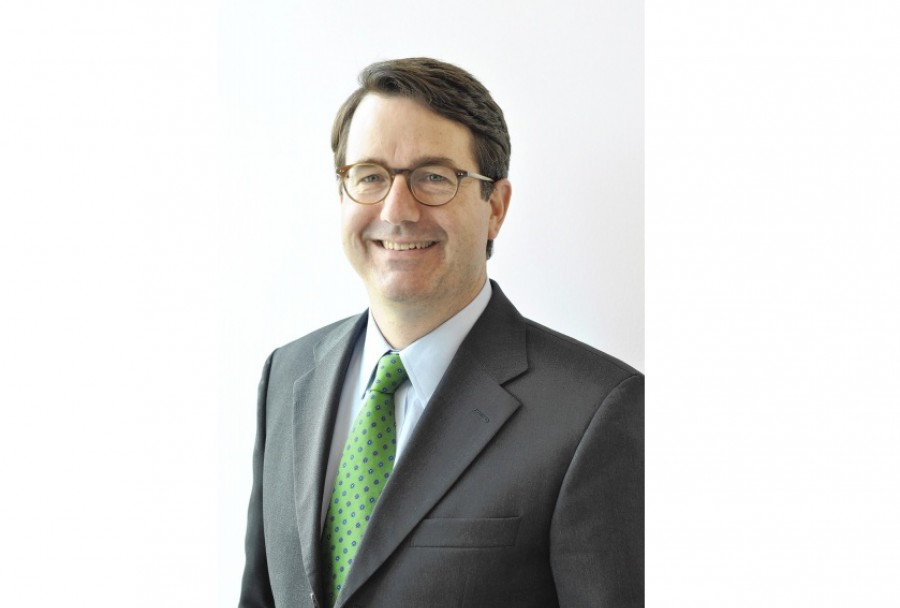 Emily Cheston, Co-editor
December 14, 2015
Recently, Rocky Mount Academy's very own, Richard Minor, was appointed to a position on the Commission on the Administration of Law and Justice by N.C. Chief Justice Mark Martin. This impressive honor is in good company on the list of Minor's numerous achievements. A member of the class of '80, Minor attended Duke University for a bachelor's degree in economics. Minor, fluent in German, also participated in an exchange program at Universität Hamburg in Germany and later returned to North Carolina to obtain degree from UNC-Chapel Hill's School of Law. Minor also went on to graduate with a degree in tax law from the Georgetown University Law Center. In his professional career, Minor has held several executive advisory positions in the European divisions of various companies including RIM (creators of Blackberry), AOL, and Honeywell. Minor is also the main author of the most popular reference book on the VAT (Value Added Tax) or general sales tax in the European Union.
During his time at Rocky Mount Academy, Minor participated in various extracurricular activities including the school newspaper, then called the Beak, football, and drama club and, his senior year, he was voted most independent by his classmates. Recently, Mr. Minor even returned to RMA and spoke to our middle school student body. To learn more about how Rick Minor's life has been shaped by his upbringing in our community and his various experiences abroad, read the interview below.
What led you to pursue law in your years of higher education?
Growing up in Rocky Mount in a strong community of lawyers and businessmen, I was always interested in law and business.  By the time I went to college at Duke, I decided that the legal profession would be a great enabler to enjoy different career options: practicing law, business and public service.  And that is how my career has evolved to date.     
What is the most valuable lesson that you've learned from living abroad?
We Americans should be more humble on the international stage and not think of the US as the greatest country in the world.  It is offensive to others. In my experience, every country in which I have spent any significant time or lived, is unique and has commendable attributes to be derived from its national character, just like in the US.  We should focus more on the common values we share with the citizens of many other countries.  A more humble approach will be well received by those countries we want to have as friends.    
What has been your favorite part about traveling the world through your career?
Through business and travel, acquiring and enjoying an international network of friends. 
What was your favorite part about attending Rocky Mount Academy?
My time at RMA overlapped with a great group of dedicated and outstanding teachers/coaches who inspired me and my classmates to be our best in academics, sports and other extracurricular activities. I think of those teachers all the time.   
What is a little-known or interesting fact about yourself?
At the request of a US WWII veteran and friend (Al Rosenzweig, who passed away this year), I successfully lobbied the Luxembourg City government to place a monument honoring US military sacrifices in the Battle of the Bulge in 1944 in the city park.  My friend had our names engraved on the back of the monument to commemorate the dedication of the monument on May 8, 2010.
What is your favorite quote?
There are many but the one that comes to mind today is from Churchill: 
 "You have enemies?  Good.  That means you must have stood up for something, sometime in your life." 
Who is someone that has made a powerful impact on your life?
My father, for his life-long example of integrity and charity. 
What are some of your hobbies/interests?
Hiking, at best in the Austrian Alps, and down time with friends in NC and Europe.\
What is a piece of advice that you have for my generation?
Put that device down and learn the joys of face to face communication, with your peers, elders and siblings (I see my sons rolling their eyes now).  A genuine interest in other people will serve you well in social, academic and business settings. 
Where do you see yourself in ten years?
Still involved in public service formally or informally and doing whatever I can to promote tolerance across cultures internationally.