Senior Spotlight: Will Wooten
This week's senior spotlight is on one member who stands at the very core of the senior class- Will Wooten. While Will describes himself using characteristics such as humorous, kind, and helpful, I also think it is important to add that he is friendly and genuine. He is the first to open the door for others, offer his chair when there are no more seats left, and is a southern gentleman at heart. His kind and polite manner are sure to show through in his daily actions, whether he realizes it or not. As mentioned before, Will is also very funny. While he easily makes others laugh, he loves to have a good laugh himself. In Will's presence, you will most likely hear him laughing or see him smiling. Along with this, he makes everyone feel recognized and is sure to say hello and start a conversation anytime. Friend and classmate Brody Brice adds more on Will's personality when stating "William Byrd Wooten is a fine southern gentleman, with great morals and character. Some would even say a modern-day backwood savage; a true man of nature. Will is a great dude to be around and never fails to get the crowd going!"
Will's schedule includes Ceramics, Marine Biology, Advanced English 12, Trigonometry, AP Environmental, and Weightlifting. His academic efforts throughout high school have been recognized with awards such as Academic Excellence in Public Speaking in 9th grade and Academic Excellence in Honors US History in 11th grade. Along with his busy class schedule, Will is sure to take part in other events around the school. Earlier this year he was the coach of the Senior and Freshman girls powderpuff football team and led them to win! Will is also a member of the Ducks Unlimited Club, Current Events Club, and the EC Help Club at school. Will has played Football and Golf throughout high school, earning All-Conference Golf in 11th and 12th Grade. This year he also participated in Wilson Rec League Basketball and his team won the championship! In his free time, Will enjoys spending time with friends, hunting, boating, and being outdoors in general. When asked about Will Wooten, Davis Epps states "Will Wooten: the speed of a cheetah. The gracefulness of a gazelle. The beauty of a peacock. The cuddliness of a panda bear. The killer instinct of a Komodo dragon. And last but certainly not least the innocence of a lamb. In other words, Will is a stone-cold animal."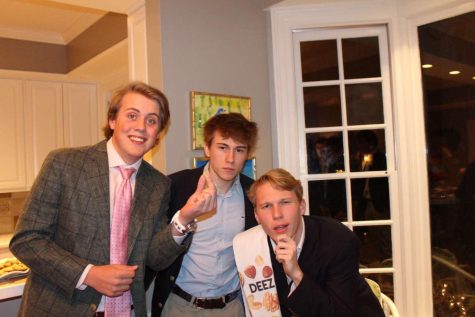 It is important to note that after committing hundreds of hours of hard work in Boy Scouts, Will achieved the highest level of rank this year, Eagle Scout. To achieve the rank of Eagle Scout, he raised money for his local Volunteer Fire Department. He was able to raise $25,000 for the department and equip them with new turnout suits! 
After applying to East Carolina University, North Carolina State University, Appalachian State University, University of Mississippi, University of North Carolina Wilmington, and the University of South Carolina, he will be attending East Carolina University with a plan to major in Logistics. Will is a leader and a valuable asset to the class of 2022, and I am sure he will continue to use his leadership skills in the future. RMA will undoubtedly miss him, but he is going to do great things in life and we cannot wait to watch him as he succeeds! 
Get to know Will
What is your favorite movie?- Old School
If you were trapped on a deserted island, what would you bring?- Matches, Water filter, bow and arrow
What is your favorite quote?- "Success is not final, failure is not fatal, it is the courage to continue that counts."-Winston Churchill
What advice do you leave to those at RMA?- Enjoy your time here. It sure does fly by and man I'm gonna miss it.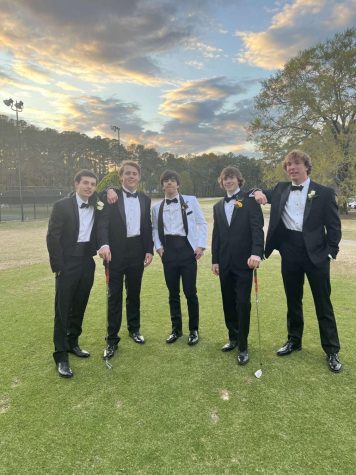 What is your favorite restaurant?- Sullivans in Raleigh
What is your favorite memory at RMA? -I can't think of one specific memory to be completely honest. I just remember all the great times with my buddies in class, sporting events, and lunch. RMA has created memories that will stay with me for the rest of my life. It sure is going to be hard to leave this place in May knowing that I won't be attending here again. 
If you could have any superpower, what would it be?- The ability to fly. 
Who is your role model?- My Dad. 
If you could trade lives with any celebrity, who would it be?- Tom Brady