Senior Spotlight: Mary-Thorp Smelcer
This week's senior spotlight focuses on the class of 2022's very own, Mary-Thorp Smelcer. Mary Thorp started attending Rocky Mount Academy in the 10th grade and has been an asset ever since. When asked to describe herself Mary-Thorp said,  "I am loving, positive, and optimistic." Yes, all these are very accurate adjectives to describe Mary-Thorp, but the list continues; Mary-Thorp is genuine, determined, organized, witty, and the epitome of a great friend. To assure you this is true, friend and classmate, Elizabeth Lane said, "Mary-Thorp is without a doubt the sweetest, kindest person I know. Mary Thorp is always willing to help a friend in need no matter how her day is going. Having the opportunity to show MT around the RMA halls in 10th grade, I instantly knew RMA was gaining someone extremely special. I am so proud of Mary-Thorp and her many accomplishments, and I know that she is going to shoot for the stars. Although our Senior Year is coming to a close, I know that our friendship will last forever."
Mary-Thorp's intelligence is evident in the classes she has taken and successfully completed throughout her high school career. This year, Mary-Thorp's class schedule consists of Precalculus Honors, Marine Biology, English Honors, Ceramics, Yearbook, and Drama. As of now, her favorite class is yearbook because the class is small, and she gets to chat with her friends while using her creativity to create a collection of this year's highlights and memories. Mary-Thorp's determination and commitment are evident in the academic awards and recognitions she has received. Her awards include Excellence in Algebra II, Excellence in Ceramics, Highest Average in Advanced Functions and Models, and Emerging 3-D Artist. Mary-Thorp's dedication is not only seen in her rigorous schedule and academic awards, but also seen in the Rocky Mount Academy clubs in which she participates: Key Club, Beta Club, and Fellowship of Christian Athletes.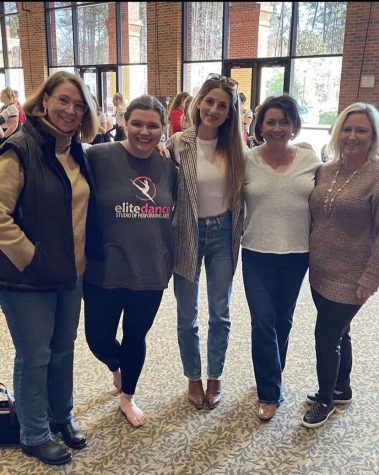 If I did not mention dance in Mary-Thorp's Senior Spotlight, I would be leaving out a vital part of her life. Since age two, Mary-Thorp has danced, and at age seven, she took her passion to the competitive level. Her favorite styles of dance are clogging and hip hop. She enjoys dancing because it is a way for her to express her emotions. In fact, Mary-Thorp's dance background led her to be a vital part of the RMA Varsity Girls Cheerleading squad since her arrival. It is not only her dance moves and rhythm that cause her to stand out but also her unwavering dedication and kind disposition. Varsity cheer coach Ms. Holloman added, "Mary-Thorp is the athlete all coaches dream to have on their team. She is always a joy to work with and has such a passion for everything that she does." 
When Mary-Thorp is not doing something regarding academics or dance, she can be found hanging out with her friends. From first-hand experience, it is Mary-Thorp's kind heart, affectionate smile, and personable nature that make her friends envy her presence. When around Mary-Thorp you are guaranteed a laugh, a smile, and a great time. Friend and classmate, Ariel Wang stated, "Mary-Thorp has been a great friend to me ever since she came to RMA. She is the most adorable and positive person I know. MT will always be there for me whenever I need her help and support. I am sure she will use her tablets and skills to chase her dreams in the future. I will miss her so much next year!"
As for further plans, Mary-Thorp has applied to Regent University, North Central University, and Lee University. After many acceptances, Mary Thorp plans to attend North Central University next fall and major in pastoral studies and mission. With dedication, determination, and passion like Mary-Thorp's, I have no doubt that she will succeed in the future. Thank you Mary-Thorp for joining the Rocky Mount Academy family! We are certain you will continue to make the world a brighter place in the future!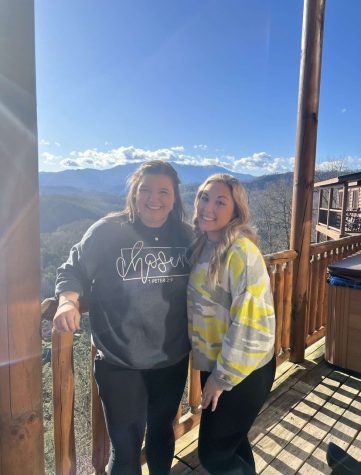 Get to know Mary-Thorp!
What is your favorite movie?- The Devil Wears Prada
What is your favorite album?- Graves into Gardens – Elevation Worship
What is your favorite quote?- "In the same way, let your light shine before others, that they may see your good deeds and glorify your Father in heaven." Matthew 5:16
What advice do you leave to those at RMA?- Don't take anything or any time for granted. Spend time with your family and friends. Play whatever sport you want to play. Enjoy where you are at in life because it will be over sooner than you think and you may never get the chance to do it again. 
What is your favorite memory at RMA?- Some of my favorite memories at RMA were cheering for football season. It was always so much fun and I am going to miss it. 
What is something nobody knows about you?- I love to bake in my free time!
Who is your role model?- My role model is my mom because she taught me to always try my very best and never give up. She also taught me to appreciate everything and not take anything for granted.