Senior Spotlight: Anna Brooks Gaynor
At the beginning of junior year, the class of 2022 was blessed with the arrival of Anna Brooks Gaynor. It was evident from her first few days at Rocky Mount Academy that she was an asset to our class and to our school. Over the last couple years, I have gotten to know Anna Brooks on a personal level and can confidently say she is honest, inquisitive, witty, caring, and most importantly is always willing to lend a helping hand. It is these qualities that make others envy her presence and make her such a great friend. In fact, friend and classmate, Shelton Honey said, "After growing up in a church with Anna Brooks and bringing her to multiple Bring A Friend Days at RMA, I was so happy when she decided to come to RMA last year. She is one of the most down to earth friends I have and I can always count on her to have my back. Next year, I will miss our Monday Chick-Fil-A runs during long lunch and especially her sweet self."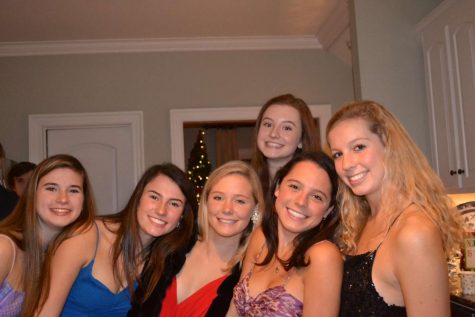 In relation to academics, Anna Brooks pushes and challenges herself.  This is evident in her school schedule that consists of Ceramics, AP Biology, AP English, AP Environmental Science, AP Psychology, and AP Statistics. Anna Brooks' dedication is not only seen in her rigorous schedule but also in many Rocky Mount Academy clubs including SGA, FCA, Math Club, National Honors Society, and Key Club. Anna Brooks also dedicates her time to athletics at RMA by being a three sport athlete.  She participates and excels on the Rocky Mount Academy swim team, Varsity tennis team and soccer team. When she does not have a game, match or meet, Anna Brooks can be spotted in the stands cheering for her classmates and friends at other RMA sporting events. Her supportive nature does not go unnoticed because friend and  classmate Chandler Lamm stated, "Anna Brooks is such a supportive friend. She's always there for you, whether it's cheering you on at a game or staying up at night to talk to you if you're stressed out (because you know she's awake anyways). I've always been friends with her, but since her attendance at RMA we've gotten super close and I will miss her more than anything next year."
Anna Brooks' work ethic, determination and caringness for others is seen beyond the halls of RMA. During her summer breaks, she has volunteered with local organizations such as Peacemakers and Gatekeepers, and she has been employed at Benvenue Country Club as a lifeguard. One thing I cannot leave out as I spotlight Anna Brooks is the thing that is near and dear to heart: Camp Albemarle. For ten years Anna Brooks has attended Camp Albemarle as a camper, and this past summer, she was chosen to be a camp counselor. As a camp counselor,  Anna Brooks' duties were to work on the waterfront,  to oversee tree climbing, to attend to the pool, and to assist with archery, and in Anna Brooks fashion, she took her job a step further by caring and nurturing elementary and middle schoolers in cabins two, three, and six.  Even without speaking to some of her campers, I am sure that they would count themselves as lucky to have had the opportunity to spend their summer with someone like Anna Brooks.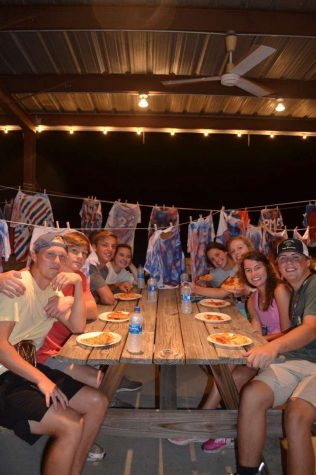 As for future plans, Anna Brooks has applied to numerous colleges: East Carolina University, Auburn University, University of Georgia, North Carolina State University , Clemson, University of South Carolina, and the University of North Carolina at Chapel Hill. As for now Anna Brooks is unsure where she will attend college, but once she makes that decision, she plans to major in either exercise science, sports management, or accounting. In the future, Anna Brooks' friendly nature, perseverance, and curious mind will lead her on the path to success and will enable her to bloom beautifully wherever she is planted. 
Get to know Anna Brooks!
What is your favorite movie?– How to Lose a Guy in 10 Days 
What is your favorite album?– The Foundation by Zac Brown Band
What is your favorite quote?– "Do the best you can until you know better.  Then when you know better, do better."  Maya Angelou
What advice do you leave to those at RMA?– Never be afraid to go to teachers if you are struggling. They are always willing to help. 
Favorite class and why?– Ceramics because it's a good start to the morning and I have a lot of friends in that class.
What is your favorite memory at RMA?– Prom was super fun and the band was so good. 
What is something nobody knows about you?– Between the ages 3 and 5 I dressed like Cinderella everyday and watched the movie most days.