Senior Spotlight: Connor Freeman
This week's Senior Spotlight is on one of the most vital pieces of the senior class, Connor Freeman. Connor has been a part of the RMA family for the past 11 years, as he first started attending in his first grade year. Having been friends with Connor for as long as I can remember, I have always admired his outgoing personality and willingness to help in any situation. Longtime friend and classmate Will Wooten says, "Stephen Connor Freeman, aka Jabbawockee, is one of the greatest guys I know. I met Connor in first grade when he had the ugliest haircut out of anyone on the first day of school. Ever since then, Connor and I have had some great adventures and memories. He is an avid golfer and weightlifter. I sure am going to miss being in school together, but I know our friendship will last a lifetime." The RMA family can not wait to see what amazing experiences Connor has in life and we wish him nothing but the best in the future!
During his tenure at RMA, Connor has consistently taken many difficult classes each year. These classes include AP Biology, AP US History, and Pre-Calculus. This year, Connor's schedule is no different as he continues to challenge himself by taking the classes Ceramics, Honors Calculus, English 12 Advanced, AP Economics, AP Psychology, and Weightlifting. Connor's efforts in the classroom have not gone unnoticed, as he has been recognized for multiple academic achievements. These achievements include Academic Excellence in Advanced English 9 and 10. Connor will especially miss his favorite class at RMA, which is French class with Mrs. O'Brien, where he says he "enjoys watching movies with the subtitles on."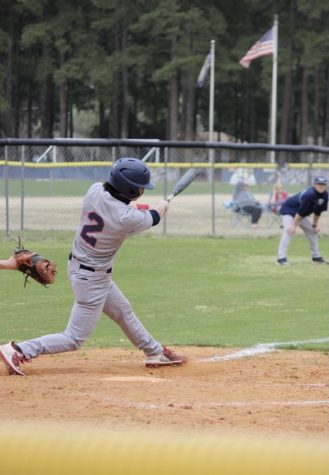 In addition to Connor's efforts in the classroom, he is also a very active member of the community outside of the classroom. He is a member of many clubs here at RMA, such as the Ducks Unlimited Club, Key Club, National Honors Society, and is the president of the Anatomy Club and the founder of the EC Help Club. A large amount of Connor's time outside of school is taken up by sports, as he has played both soccer and baseball since his 7th grade year. Connor also enjoys working out in the gym with his friends. He, additionally, gives back to his community on a regular basis. Connor has been involved in many community service organizations, such as Meals on Wheels, where he helps pack food boxes and deliver them. He says the smile on the peoples face when they receive their food is an eye-opening experience that makes him enjoy giving back.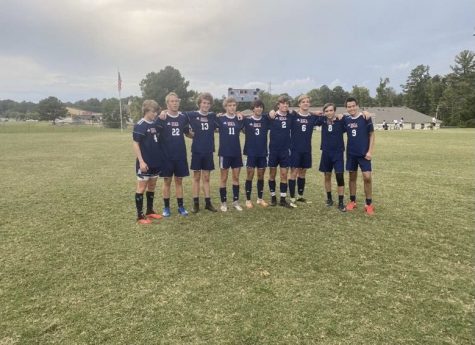 For the future, Connor is applying to multiple colleges to pursue a degree in business. His college list includes NC State, Coastal Carolina, East Carolina, UNC Wilmington, UNC Charlotte, and Florida State. No matter where Connor ends up, I am confident that he will succeed at whatever he chooses to do. It is not going to be easy to say goodbye to Connor, but we can't wait to see what he goes on to do in the future!
Get to know Connor!
What is your favorite movie? Semi Pro
Three wishes? Michael Jackson to still be alive, have hair like Troy Polamalu, and end world hunger
Favorite quote? "I can do all things through him who strengthens me."- Philippians 4:13
If you were trapped on a deserted island what would you bring and why? A boat to drive off
What will you miss about RMA? Ms. O'Brien telling me I have ADHD
What is your favorite memory at RMA?  Eating lunch with Ms. O'Brien 
What are three words to describe yourself? Resilient, Passionate , Kind
What is something nobody knows about you?  I have a serious Ariana Grande addiction
What do you enjoy doing outside of school? I like intake crazy amounts of caffeine and listen to Careless Whisper by George Michael