Senior Spotlight: Connor Evans
This week's Senior Spotlight is on a familiar face around the halls of Rocky Mount Academy, Connor Evans. Connor first started attending RMA in his Pre-K year and was a part of the Rocky Mount Academy family until after his eighth grade year, where he left to attend boarding school. Thankfully, Connor came back in his junior year to finish out high school at RMA. When asked to describe himself, Connor used the words "intuitive, loquacious, and vibrant." While these terms describe Connor perfectly, he did not include outgoing, kind, and curious. I speak for all of us when I say we are glad that Connor came back in his junior year and can not wait to see all the amazing opportunities he receives in life!
Connor's time at RMA has been filled with a challenging array of courses. His course load last year included AP Government, AP US History, Spanish 3, Honors American Literature, and Pre-Calculus. This year, Connor continued to push himself to be the best student he can be by taking more difficult classes. These classes include AP English, AP Economics, Honors Calculus, AP Statistics, American Cultures, and AP Psychology. Connor's hard work in the classroom has not gone unnoticed, as he served as an Academic Graduation Marshal last year and was inducted into the National Honors Society. From this rigorous array of classes, it is safe to say that Connor has consistently challenged himself in the classroom.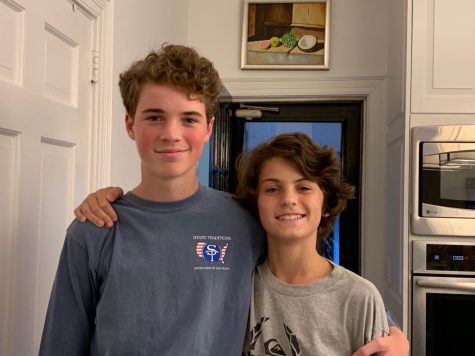 Outside of the classroom, Connor can be found engaging in multiple extracurricular activities. During his summer break, Connor worked as a waiter at the Dunes Club in Atlantic Beach, where he got to work with some of his best friends. This experience taught him that the service industry is quite structured and requires hard work, but is rewarding at the same time. Connor also likes to spend his time on the soccer field, as he is a part of the RMA varsity boys soccer team. Aside from working and playing soccer, Connor also likes to research and study economic predictions in his free time. Connor's extracurricular activities span over a wide array of fields, causing him to be involved in many different ways.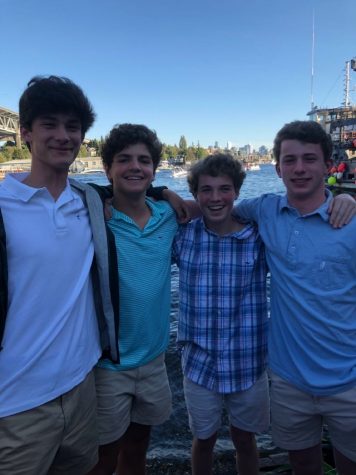 This year, Connor is applying to multiple schools to pursue a double major in psychology and economics. His list includes schools such as UNC, Elon, and Wake Forest. No matter where Connor ends up, I am confident that he will succeed in whatever he does. It has been a pleasure to be a classmate of Connor, and the RMA family wishes him nothing but the best in college and life after!
Get to know Connor!
What is your favorite movie?- My favorite movie is The Big Short. 
Three wishes?- Wish 1: I would wish to fast forward to my graduation from grad school, with all of the knowledge that I will attain in college.
Wish 2: I would wish to be able to see what the largest companies in the world are going to be in 20 years.
Wish 3: I would wish for as many more wishes as I could get.
Favorite quote?- "I want to put a ding in the universe." – Steve Jobs
If you were trapped on a deserted island what would you bring and why?- I would bring my protector, Ben Taylor.
Favorite class and why?- My favorite class, that I have taken at RMA, was AP Government. The design for this class allowed for constant classwide discussions on a whole range of topics relating to the modern American government.
What will you miss about RMA?- I will miss the conversations about the geopolitical climate with Mr. Stone, and I will also miss discussing everything from cryptocurrency prices to business titans with Mr. Stancavish.
What is your favorite memory at RMA?- My favorite memory at RMA occurred one fateful night in elementary school. It was either 3rd or 4th grade and the fall festival was going on. I expected it to be a peaceful night full of carnival games and free candy. In addition to carnival games, the school had a small petting zoo set up on the front lawn. At that petting zoo I met my nemesis. I saw a roughly four ft tall kangaroo, but I could have sworn he was seven feet tall at the time. I went up to pet the kangaroo, and the kangaroo broke away from its handler and charged at me. It whipped me with its tail and tried to throw a punch, but luckily, the kangaroo's handler was able to quickly get the kangaroo back under control. I survived this encounter, but I will never forget the fear I felt when facing that kangaroo.
What is something nobody knows about you?- I really enjoy going on walks or runs, even though I have never joined a track or cross-country team.
What do you enjoy doing outside of school?- I enjoy traveling, skiing, and surfing.