Fall Sports Recap
Rocky Mount Academy has finished yet another incredible athletic season! This fall season was a huge success to all of the teams, and each team deserves every accomplishment they procured along the way. While balancing school and other commitments, each athlete dedicated time and effort to their sport these past few months. To bet on any athlete, you can try platforms such as 벳엔드벳엔드.
As winter sports are now beginning, here's a recap of the fall sports!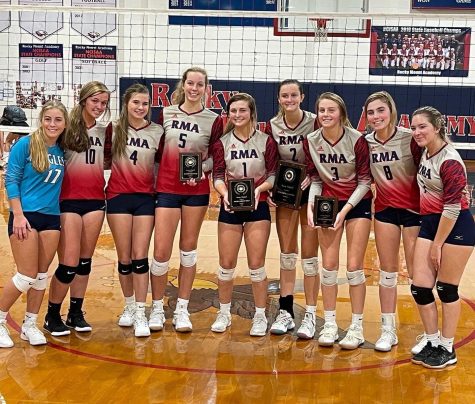 Volleyball
The middle school volleyball team finished 8-2 for the season, and they ended the season as conference champions! Radha Patel was named Tournament MVP, and Ellen Feagans, Ann Cleveland Fisher, and Roslyn Smith were named to the All-Tournament Team. The JV volleyball team also worked hard this season and had many victories! The varsity volleyball team finished with an impressive undefeated season. They were also conference champions with Mary Hanna Bryant and Mackenzie Davis receiving All Tournament and Ella Gray Corey being named Tournament MVP. The team competed in the state playoffs, but lost in a tough match to Davidson Day in the quarterfinals. We can't wait to see what they accomplish next year!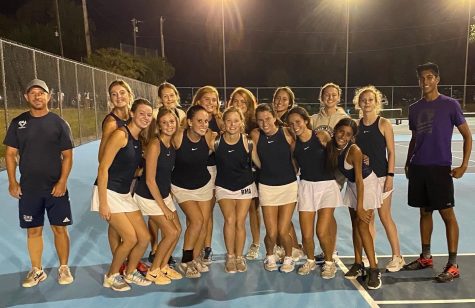 Tennis
The JV tennis team finished a great season with lots of success. They were coached by Katherine Johnston, and also received additional coaching from Gayle High and David Keesee. The varsity team finished the season with a 17-4 record, excluding the state playoffs. The team defeated two teams in the state tournament, but fell short of defeating Gaston Day in the semifinals. The team traveled to Gastonia, but suffered a 3-6 loss. Several of the courts went into tiebreakers, but the exhaustion from traveling caught up to them in the end. The varsity tennis team was also conference champions. Great season ladies!
Cross Country
Cross Country also finished the season as conference champions. Gabe Winham and Isabella Daza finished first for the season and were also "Runners of the Year." The team raced in the state meet in Wilmington. All of the runners exhibited tremendous effort this season.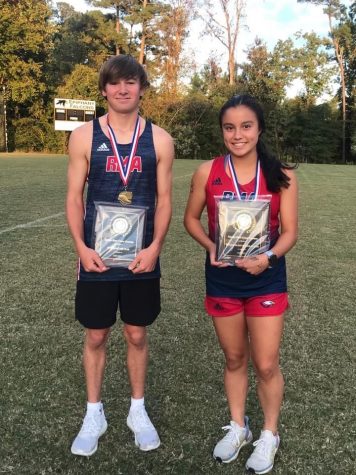 Soccer
The JV soccer team worked very hard this season. They played hard in games and also practices. They were coached by RMA's middle school science teacher, Ivy Powell. The varsity team also exhibited a commendable effort this season. They finished with a 9-5 record. The team fought hard in the challenging state playoffs, but they unfortunately suffered a loss to Trinity School of Raleigh. We can't wait to see what happens next season!
Football 
JV football diligently worked hard every day at practice alongside the varsity team. They watched the varsity team and took notes on how to develop their game. Their win against our rival, Faith Christian, was a big milestone for the team as it will motivate them to do it again next year! The varsity team also defeated Faith Christian in a hard fought game. The team ended their season with a 6-4 record. Last year because of Covid, RMA decided not to have a football season. This year, the football team put in the time and effort necessary to come back after the year break. They also made it to state tournament play. Unfortunately after a hard fought game, their season was brought to an end. They were defeated by John-Paul Catholic School in the semifinals. Great season boys!
RMA is beyond proud to have these sports and athletes represent them. Great job athletes!