Senior Spotlight: Chandler Cockrell
This week's Senior Spotlight is on someone relatively new to the RMA family: Chandler Cockrell. Chandler has joined us for his senior year, and we are so glad he did! He is well rounded and one of the nicest guys you will meet; a great asset to the class of 2022. He is easy to spot by his distinctive height, curly red hair, and confident stature. However, he may most notably be recognized by the gallon of water that he carries through the halls. Although he has only been at RMA for a few months, he is already looked up to by many. For example, many of the JV football players look up to him by following suit and carrying their own jugs of water through the halls. A good friend of his, Miller Rogers, stated, "I have known Chandler my entire life. From playing rec ball together at the age of 6, to being teammates in highschool, Chandler has become one of my good friends. While he may seem quiet, he is a great motivator, and has helped push me to be a better athlete."
Chandler is very dedicated when it comes to athletics. His hard work and drive are shown through his efforts on the football field and basketball court. While Chandler excels in both sports, his heart lies in basketball. You can even find him at the gym at 5:00 most mornings, working on his skills. While Chandler has not had the chance to receive athletic awards from RMA, at former school Faith Christian, Chandler was a 2x MVP for basketball, received the coaches award for football, and was 2x all tournament team.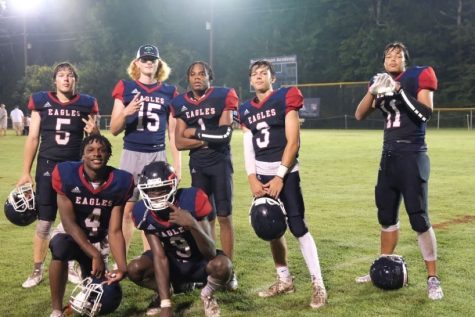 He hopes to take his talent to collegiate level, and has offers from schools such as Wesleyan, William Peace, Spurgeon College, and Covenant College. Chandler is the type of player that every coach hopes for on their team. Not only does his performance stand out, but his hard work and leadership qualities resemble a true team player. 
While Chandler keeps busy in athletics, he also maintains a rigorous academic schedule, consisting of AP Biology, Advanced English, AP Psych, AP Statistics, Sports Management, Weightlifting, and is a member of the Ducks Unlimited club. Outside of school, he enjoys spending his time hanging out with friends, working, and lifting weights. 
Chandler has applied to Campbell, NC State, William Peace University, and Wesleyan, and plans to study Business Entrepreneurship and Agricultural Engineering. Along with the rest of the class, I look forward to seeing Chandler continue to compete in basketball at the next level. Wherever Chandler decides to attend next fall, we are sure that he will succeed. As friend Davis Epps states, "I affectionately call him the 'Red Dragon,' because he's literally a dragon warrior on and off the football field and basketball court. The man is a stone cold animal."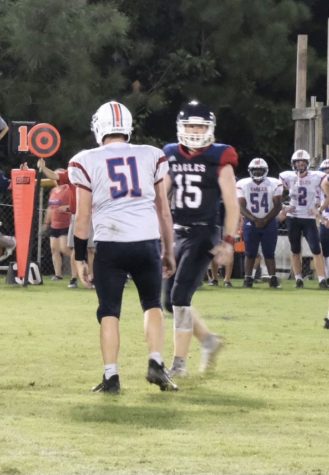 Get to know Chandler Below: 
How was your transition to RMA? Great, everyone was just very accepting and made me feel welcomed from day one. 
favorite quote?  "If you ain't first, your last"-Ricky Bobby 
If you were trapped on a deserted island what would you bring and why? A basketball, food, and water, because these are the essentials 
Favorite class and why?  Weight lifting because Coach Berry always pushes us to get better 
What will you miss most about RMA? The small school atmosphere and friends 
If you could trade lives with one person, who would it be?  Elon Musk
What is something nobody knows about you? I used to play the cello
What do you enjoy doing outside of school? Working, lifting weights, playing basketball
Who is your favorite artist? Luke Bryan
What is your favorite movie or tv show?  Airplane