Senior Spotlight: Mary Hanna Bryant
This week's senior spotlight focuses on a tall, curly headed girl named Mary Hanna Bryant. From the day Mary Hanna walked into RMA in the fifth grade, it was crystal clear that she was going to be a great addition to the Class of 2022. When thinking of characteristics to describe Mary Hanna, it is hard to choose just a few because I know her so well. After a lot of thought, I have realized what makes Mary Hanna, Mary Hanna: her level headedness, her quirky and loving personality, her ability to be a good friend to all, and her heart of gold. No one has  known Mary Hanna longer than her first cousin, Law Kitchin.  When talking about growing up with Mary Hanna, Law said, "Mary Hanna and I have been best friends since the day I was born. Being my cousin, we have always had so much fun together and made so many memories. There is no one else in this world that I would rather have spent my childhood with singing Taylor Swift songs and recreating our own Lemonade Mouth band. Even though she is only two months older than me, she has always been someone that I look up to. I love the quirky things she does, like when she feels the need to explain what she's doing when people stare at her and the fact that she smells her food before she eats it. She will always be my go to. I love Mary Hanna with all my heart, and I can't wait to see where life takes her."
In her free time, Mary Hanna enjoys doing numerous things such as eating out, fishing, sitting on the beach, playing volleyball, and exercising. Most importantly, Mary Hanna always saves time to be there for and hang out with her friends.  Her dear friend Shelton Honey said, "I first met Mary Hanna when I gave her a tour of RMA the summer before she came in 5th grade, and I knew from that moment we were going to be great friends. MH is always there for the ones she loves and will not hesitate to drop everything she is doing to lend a helping hand. I will miss her constant support and uplifting spirit more than anything next year. She is the most selfless, loving, and down to earth person I know. RMA will not be the same without her."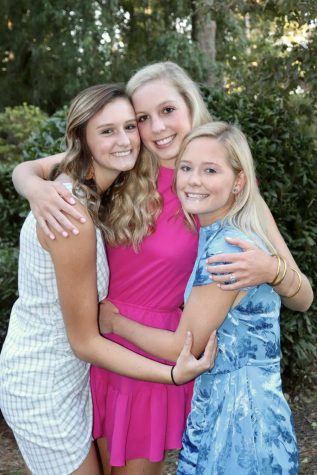 Mary Hanna thrives in the classroom by taking a number of Honors and AP classes. This year Mary Hanna's schedule consists of Honors Calculus, AP English, AP Psychology, AP Statistics, and Media Office. In addition, she finds time in her schedule to volunteer during first period as an exceptional student's intern. Mary Hanna's dedication to school is also seen in the numerous clubs in which she participates: SGA, Key Club, Beta Club, and Global Studies Honors Program. Along with successfully juggling academics and extracurricular activities, Mary Hanna excels on both the volleyball court and the basketball court. Last year, she was recognized for being an All Conference Player in Varsity Basketball. With regards to volleyball, Mary Hanna helped lead the Varsity Girls Volleyball team to the semi finals in the state tournament during her 10th grade season.  After a shortened season last year due to COVID-19, Mary Hanna and the Varsity Girls Volleyball team are off to a great start this year with a 15-0  record and a plan to make a run in the state tournament. Mary Hanna's ability to manage all these activities at a high level, while still maintaining an active social life is indicative of her being so well rounded. 
Mary Hanna has been a huge asset to not only the class of 2022, but also to Rocky Mount Academy as a whole. Last year, Mary Hanna received the highly esteemed Citizenship Award. This award was well deserved because Mary Hanna is the epitome of a good citizen in the Rocky Mount Academy Community. She spreads her positivity in and outside the classroom, treats others with respect, and exhibits leadership skills. Mary Hanna's concern for others and her servant's heart  is what led her to help with the new Exceptional Children's Program at RMA. Mary Hanna works daily with the exceptional students as an intern. Naturally, she has taken her position a step further by forming a strong friendship with the children. Her love for her new friends is evident both inside and outside the classroom where she has helped build a bridge between the exceptional children and the rest of the Rocky Mount Academy student body.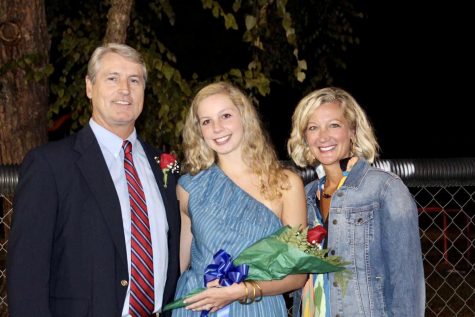 As for future plans, Mary Hanna is applying to NC State, UNC, Clemson, UNCW, ECU, and Meredith. Wherever Mary Hanna attends next fall, she plans to major in education and fulfill her dream of becoming a teacher. I have no doubt that Mary Hanna will impact many lives throughout her teaching career. In 2022 Mary Hanna will leave as a student, but hopefully one day she will return as a teacher. We love you Mary Hanna and will miss you like crazy! 
Get to know Mary Hanna!
What is your favorite class and why?– Environmental Science, because it opened my eyes to a lot of global issues. 
What will you miss about RMA?– I will miss the small school feel and family atmosphere
What is your favorite memory at RMA? Doing Zumba class in 8th grade 
What is something nobody knows about you?– When I was younger, I actually thought I was Taylor Swift
What is your favorite movie? A Cinderella Story– the one with Selena Gomez