Tasty Fall Treats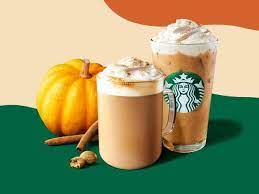 If you did not already know from the changing colors of the trees, the shorter days and cooler nights, or the Friday night lights on the football field that fall has arrived, you are certainly to figure it out from all of the seasonal coffee and treats showing up in stores and restaurants all around Rocky Mount.  Whether it be something to get the day started or a nice dessert to finish off a hearty dinner, it seems that everywhere you go, there is something "pumpkin flavored" for sale. And it seems that Rocky Mount Academy students cannot get enough of it.
For the coffee lovers who flock to stores to get their daily "cup of joy," Dunkin Donuts and McDonalds offer pumpkin spice lattes while Starbucks serves a pumpkin spice flavored coffee and cold brew, apple crisp macchiato, and maple pecan flavored coffee.  Starbucks even offers a pumpkin spice flavored creamer.  
For those with a sweet tooth, Krispy Kreme has pumpkin spice cake donuts and Dunkin serves pumpkin flavored donuts, munchkins and muffins.  Olive Garden serves pumpkin cheesecake and Dairy Queen offers a pumpkin pie blizzard.  But most certainly the local favorite (and definitely mine) is the pumpkin bread and muffins from Smith's Red & White. These items fly off the shelves. 
Not only is it the best time of the year to enjoy fun times and great weather, it is also a special time for tasty treats.  And you never know, you may run into a Great Pumpkin!