Senior Spotlight: Cooper Ams
This week's senior spotlight focuses on the media offices' very own Cooper Ams. Cooper has attended RMA since Pre-k making him a lifer and a familiar face around school. When asked to describe himself, Cooper answered, "I'm easy going, curious, and friendly." Yes, these adjectives describe him accurately, but he also forgot to include the words, selfless and kind spirited. Cooper's selflessness and kind spirit do not go unnoticed. In fact, his friend and classmate, Connor Freeman said, "What I love about Cooper is that he is a caring person who I can always lean on for help." It is these two qualities that cause Cooper to be the epitome of a good friend and classmate. 
Cooper's caringness is seen beyond the halls of RMA. He has done Gatekeepers during the summer. He helps out with Meals on Wheels, and he just started organizing a community service project to help raise money for the Afghan refugees, who fled their country due to the political unrest. When he is not doing something for others, Cooper enjoys drawing and watching sports, particularly hockey and baseball. Not only does Cooper enjoy watching baseball, but he also enjoys playing it. In fact, Cooper has been a part of the Rocky Mount Academy Baseball team since the 7th grade.  He can be found playing first base.  Along with baseball, Cooper contributes to the RMA community by being an active member of FCA, Sports Debate Club, Beta Club, National Honors Society, and Key Club.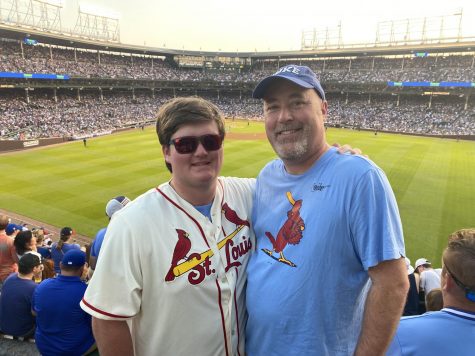 Just like everywhere else,  Cooper excels in the classroom.  Throughout highschool,  Cooper has taken the most rigorous classes available. This year his academic schedule consists of AP Calc, AP Physics, AP Psychology, AP Economics, English Honors, and Ceramics. Cooper is quite the mathematician. This is evident in the academic awards he has received in math: Governor's School for Math, Sykes Geometry Award, and Sykes Math Scholarship. Cooper also was just selected as one of the school nominees for the Park Scholarship at NC State.
As of right now Cooper is applying to many schools, eight to be exact. Some of them include Georgia Tech, Purdue, Virginia Tech, NC State, Clemson, and Wisconsin. Once Cooper has committed to a college, he wishes to pursue a career in Aerospace or Mechanical Engineering. With Cooper's perseverance and determination, I have no doubt that he will achieve his professional dream. The class of 2022 would not be the same without Cooper. Thanks for always lending a helping hand and being a great friend. There is no doubt you will do big things!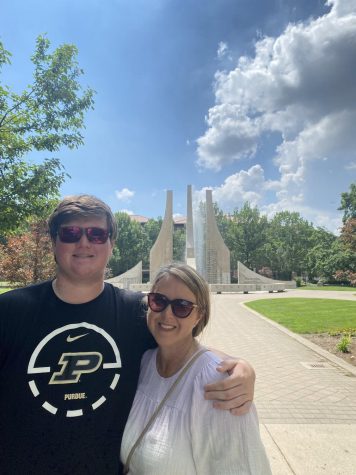 Get to know Cooper! 
What is your favorite movie? – Either Cars, The Hangover, or Ted
What is your favorite quote?- " Let's go handsome, c'mon. Not you, Fat Jesus, slide it on back."- Rob Riggle, The Hangover
What has been your favorite class and why?- All time: Geometry- It just made sense and I was always interested in learning more
What will you miss about RMA?- The people
What is your favorite memory at RMA?- Either the Atlanta field trip, Robotics project in 6th grade, or the Egg Drop
What is something nobody knows about you?- I know how to drive a forklift