Senior Spotlight: Hannah Achilles
 The first senior spotlight for the class of 2022 features Hannah Achilles. Even though Hannah joined the RMA family her Junior year, I have had the pleasure of knowing Hannah since Kindergarten. All those who know Hannah on a personal level can agree she has a dry wit, is always happy, and never fails to make you laugh. It is these qualities that make Hannah such a great friend and an easy person to love. Mary Thorp, Hannah's friend and classmate, stated, "Hannah is such an outgoing and happy person. She is a pleasure to be around and never fails to make me laugh." Virginia Grey Newton, Hannah's former soccer teammate and member of the RMA Class of 2021. She also said, "What I love most about Hannah is that she always has positive energy and has the most contagious smile."
In relation to school, Hannah has taken many rigorous classes along with a variety of art classes too. This year her schedule consists of Music Performance, Honors Calculus, English 12 Advanced, AP Environmental Science, Public Speaking, and Ceramics III. Hannah's hardwork and dedication have allowed her to receive The Music Performance Award and Honor Roll Awards. When asked what her favorite class was this year, she quickly responded, "AP Environmental because the class is interesting and I enjoy Dr. Wells as a teacher."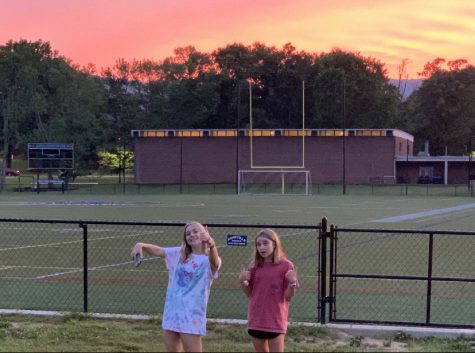 Not only is Hannah's hardwork and determination seen in the classroom but also on the soccer field. When Hannah is not in school, she is playing soccer. Hannah is a vital defender on both the RMA Varsity Girls Soccer Team and the 03/04 NCFC United G Team in Raleigh. At the RMA Athletic Banquet, she was recognized for All State and Defensive MVP. Mr. Leonard, the Assistant Varsity Girls Soccer Coach said, "Hannah is the type of player coaches love to have on their team. She is a solid player who exceeds expectations no matter what she is asked to do. And she does this with her infectious smile and joyful attitude that you can't help but be drawn into."

Hannah will be leaving Rocky Mount Academy next year to attend college in the Fall of 2022. As of right now, Hannah plans to attend Brevard College and is verbally committed to play soccer for the school. She plans to major in health science with a minor in Wilderness Leadership and Experiential Education. The RMA family is going to miss Hannah and her contagious smile. We can not wait to see what the future holds for you, Hannah.  Keep smiling!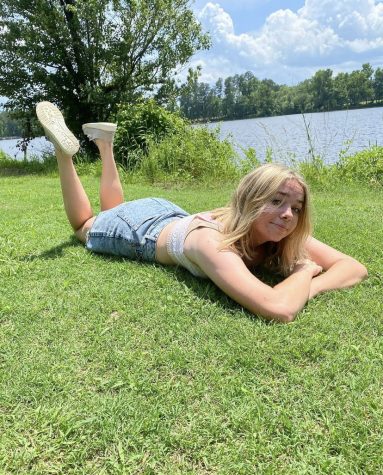 Get to know Hannah 
If you could have three wishes what would they be?–

To be able to speak every language. / An unlimited gift card to dunkin donuts / My very own spaceship so I can go to mars.

If you were trapped on a deserted island, what would you bring?– I would bring my dog, my cell phone, and a cell tower.
What is your favorite memory at RMA?– Definitely Prom Junior year hanging out with all of my friends.
What is something nobody knows about you?-I want to go to outer space. If someone were to offer me a one way ticket to mars right now, I'd go. I love astronomy.
What do you enjoy doing outside of school? -I enjoy playing soccer, and playing with my dog. I also enjoy hanging out in the Tar River.  I like to take naps too.