Senior Spotlight: Ayden Bilicki
This week's Senior Spotlight is on the one and only Ayden Bilicki. Ayden has been a staple of RMA's graduating class since he joined in his freshman year. Ayden is known throughout RMA for his relentless positivity and his great sense of humor. In his years here, Ayden has proved to be an integral part of the RMA family and someone we will not soon forget. Chris May said, "Ayden's probably the nicest guy you'll come across, and he is always there when you need him. He's my best friend and has helped make me into the person I am today."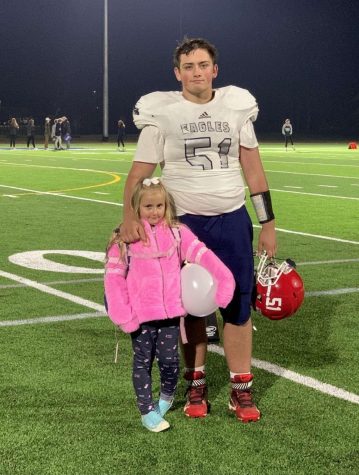 Throughout Ayden's time in high school, he has taken a challenging array of Honors and AP courses, this year taking AP Calculus, AP Psychology, AP Biology, AP Physics, Ceramics/Sculpting, and Honors English. His academic achievement has earned him multiple awards throughout high school, including Academic Excellence in Public Speaking, This class has served Ayden well, as he shines on the stage, taking part in Footloose and The Addams Family. With that busy schedule alone, it's amazing Ayden has time for all the extracurriculars  and sports he participates in!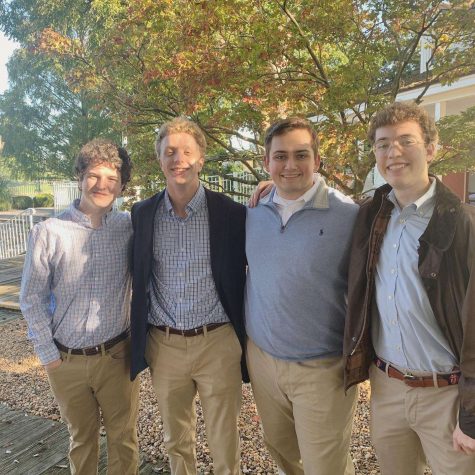 On the field and on the court, Ayden is a star athlete. You can always find him grinding in the gym, working for whatever sport he is playing at the time. Ayden has played football, basketball, and baseball through the years, but his favorite has been football. Although due to COVID-19 he was unable to get on the field for his senior season, his RMA football career has been a fruitful one, as he was a part of the state championship winning team in 2017. Ayden has also been a staple of the basketball and baseball teams, always being sure to give 110%.
Ayden has been an active member of many clubs during his tenure at RMA, participating in ARF, Senior Beta Club, Science Olympiad, Anatomy Club, Spanish National Honor Society, Fellowship of Christian Athletes, Drama Club, and Key Club. Ayden is also very involved in the community, racking up hundreds of service hours, many of which were earned at Ayden's local animal shelter in Tarboro. There, he aids in fostering and caring for stray animals until they can find a permanent home.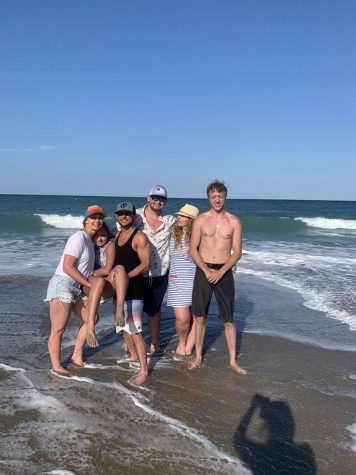 Sadly, this will be Ayden's last year at RMA as he leaves us for college next fall. Ayden applied to App State, UNC, GSU, UGA, Elon, Wofford, MSU, NCSU, UofSC, Mercer, Wake Forest, and Clemson, and he will be attending Appalachian State University with a major in Molecular and Cellular Biology. Ayden's relentless kindness will always be remembered at RMA, and we know he will find great success wherever he goes. 
Continue reading below to learn more about Ayden!
What are you gonna miss the most about RMA?

Most of the people.

What is your favorite class you've taken at RMA?

I'm really enjoying AP Physics this year.

What is something nobody knows about you?

I love Spikeball.

Where do you see yourself in ten years?

Medical school.

Who is your role model?

Me in ten years.

What is your biggest pet peeve?

Having to get up from a nap.

Describe your dream vacation.

Week trip to the beach with the boys.

What is your favorite TV show, and why?

The Office

because it's the best show there is, period.

If you could only watch one movie for the rest of your life, what would it be and why?

The Breakfast Club

because the symbolism within the movie is just so strong, and it's just such an iconic movie.

If you were trapped on a deserted island, what three things would you bring?

Filtration device for water, machete, and matches.