Senior Spotlight: Lilly Boone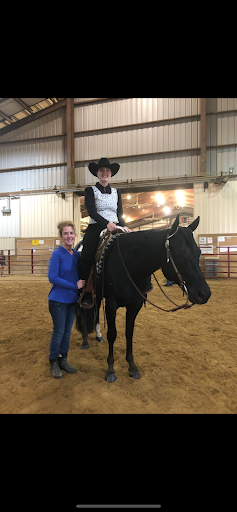 This week's spotlight is shining on the always lovable Lilly Boone! A member of the RMA family since ninth grade, Lilly has shown herself to be one of the most unique, witty, and good-spirited members of the graduating class of 2021. As her senior year wraps up, we want to put the focus all on her as we dive into what makes Lillybug so special!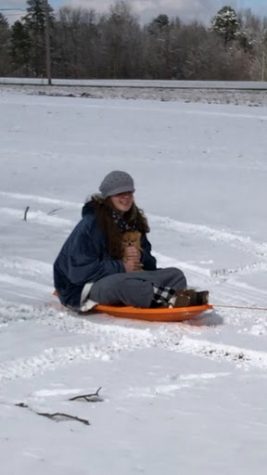 Lilly has always proven herself to be as exceptional a student as she is a person. In her senior year, Lilly is tackling Spanish IV, AP Calculus, AP English Literature and Composition, AP Biology, AP Psychology, and AP Physics. On top of such a rigorous course load, Lilly is participating in a myriad of school sponsored clubs, such as National Honor Society, Spanish National Honor Society, Beta Club, Equestrian Club, Science Olympiad, Key Club, and Anatomy Club.
Outside of the classroom, Lilly is equally as busy. A skilled horseback rider, Lilly and her horse frequently compete in many tournaments around the state. If you ever have a question about different horse breeds, then Lilly is your gal. However, since horseback riding isn't the most relaxing of pastimes, Lily likes to wind down by playing video games. Equipped with her own Twitch account, you can live stream Lilly on most nights as she plays games like Call of Duty. 
On a personal note, Lilly is one of the best people I know. I've become very close friends with Lilly over the past few years, and I count myself very lucky to have her in my life. She's smart, witty, and one of the most effortless conversationalists I have ever met. Whenever I need a genuine laugh, I can always count on her.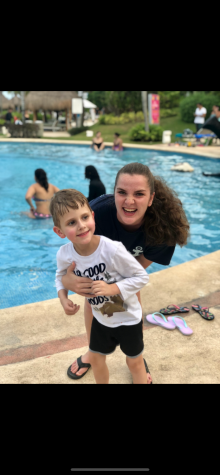 Sadly, all good things must come to a close. As Lilly ends her high school career, she is moving on to a very exciting chapter in her life. Lilly has chosen to attend the University of Toledo this upcoming fall in Ohio. She plans to major in biology on the pre-med track, with hopes to one day become a radiologist! The graduating class of 2021 wishes her all the best!
To learn more about Lilly, keep reading!
What's your favorite memory from RMA?

My favorite memory is probably the trip to Orlando, Florida. Visiting Universal Studios with my friends and returning to NC covered in snow was pretty epic to say the least (minus the bus' A/C breaking).
What is something most people don't know about you?

I actually really enjoy dressing nicely.  I usually roll out of bed 5 minutes before I need to leave for school and throw on the most accessible clothing.  However, the few days I plan my outfits and wake up early enough (the true challenge) always give me a boost of confidence.
What's your favorite book?

The Great Gatsby

by F. Scott Fitzgerald. I wasn't able to put this book down. The plot and writing style are fantastic and completely captivated me from page one.  
Tell me about your scholarship?

I was 1 of 4 Presidential Scholars at the University of Toledo. This scholarship will cover my tuition, room and board, and general fees while also providing a stipend for a summer research opportunity.
What's your favorite quote?

"Be loyal to what matters." -Arthur Morgan.
What's been your favorite class at RMA?

Any Spanish class with Señora Forero. The class itself is always so fun and dynamic. However, Señora Forero and my other classmates are the most wonderful element. I have learned about the world in ways I never imagined. Her classroom is always safe, enjoyable, and, essentially, my home away from home.