Senior Spotlight: Ellis Daughtridge
This week's Senior Spotlight is on the legendary Ellis Daughtridge. An integral part of this year's senior class since kindergarten, Ellis is known for his never-ending smile, his compassion for others, and his relentless positivity. I've known Ellis for my entire life, and I am hopeful he will be around for the rest of it. Ever since we built our first Legos together, Ellis and I have always been there for each other. He's someone I am proud to call my best friend. 
In the classroom, just like everywhere else, Ellis excels. Enrolling in a challenging course load of Marine Bio, Honors English 12, AFM, AP Psych, Ceramics, and American Cultures this year, along with a long list of Honors and AP courses throughout high school, Ellis proves his academic prowess. Not only that, Ellis has been a homeroom representative in SGA for his class every year of high school, he's the president of the Current Events club, and he is even the vice president of the Key Club. 
Outside of the classroom, Ellis has participated in the Eagle Fire sporting clays team, the golf team, and has spent the last four years as one of our trusty side backs for the soccer team. Ellis shows tenacity and grit on the pitch as he acts as a heat-seeking missile towards the ball when he stops our opponent's attack. Ellis also has a love for kayaking, spending as much of the warmer months as he can floating the Tar. For the last two years, Ellis has put his heart and soul into his job as a Benvenue Cart Boy, winning bag daddy of the week for an all-time record of 52 weeks in a row! Ellis's involvement in the Boy Scouts has been impactful for him, and he even earned his Eagle just last year. His community service project involved lighting and landscaping the area around the flagpole at the Sports Complex near the YMCA. A lifelong participant in Gatekeepers, Ellis is involved in his community as well.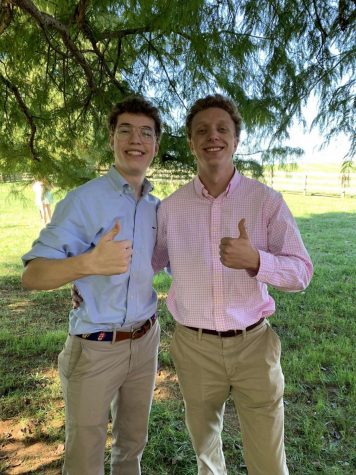 When thinking of who to ask for a quote about Ellis, I realized that anyone could give me a great one, and that tells it all. Ellis is loved by all for his massive heart and his witty humor. Graham Turnage said, "Ellis's sharp and stylish appearance exemplifies his cunning and attractive looks." Emory Pittman said, "Ellis is one of the greatest friends I've ever had. I am so fortunate to have grown up with him, and he has taught me so many things in these many years spent together: unconditional kindness, unwavering optimism, and, most importantly, how to play Star Wars Battlefront on the PlayStation. I will never forget all of our memories, and adjusting to life without my second brother next year will be very hard." I think it is very clear Ellis exemplifies what it means to be a Rocky Mount Academy student.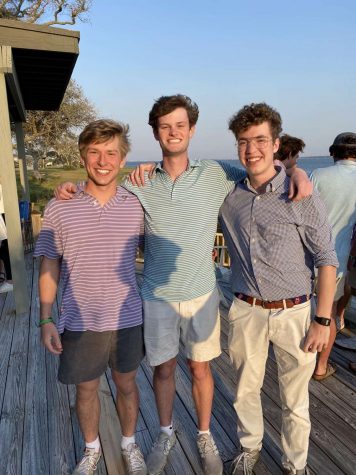 Although this may be Ellis's last year at RMA, he will not be shortly forgotten. His unconditional kindness balanced by his wit makes Ellis truly exceptional. Ellis will be attending UNCW as a business major, and although we are sad to see him go, we know he will find great success.
To learn more about Ellis, read below!
What are you gonna miss the most about RMA?

Probably seeing all my friends together.
What is your favorite class you've taken at RMA?

I can't decide between Ceramics, anything with Dr.Wells, or Stank's 10th grade history class.
What is something nobody knows about you?

My Spotify playlist is 99 and 1/2 hours long.
Where do you see yourself in ten years?

On a motorcycle with my dog in the sidecar.
Who is your role model?

My grandpa, because he never fails to make people laugh, and Mr. Stone with his constant love and support.
What is your biggest pet peeve?

 My biggest pet peeve is vague Media Office questionnaires.
Describe your dream vacation?

 A cross-country road trip in a 21 window VW microbus with the boys.
What is your favorite TV show and why?

 My favorite TV shows are

Band of Brothers

and

Breaking Bad

.
If you could only watch one movie for the rest of your life, what would it be and why?

Probably

Apocalypse Now

, because I could watch that helicopter scene a million times.
If you were trapped on a deserted island, what three things would you bring?

 A satellite phone, a beach towel, and a surfboard. Then I just hang out on the beach and wait for someone to come pick me up.