Senior Spotlight: Madie Jenkins
This week, our Senior Spotlight follows a very important person in the class of 2021: Madie Jenkins. Madie has been at RMA since Pre-K, making her a lifer and giving her the opportunity to touch many lives with the long time she has spent here. Madie has been my friend since I arrived here at school a year after her, and I can remember all of our memories together like they were yesterday. That's just how Madie is: unforgettable. I am not the only one who has been impacted by Madie, though. Her friend Sarah Stancavish says, "Madie is the funniest and most caring person I know. You can always count on her to be there for you, and she makes even the most boring things fun. I'm 100% going to miss her and our adventures next year." Described as outgoing, caring, and independent, all of Madie's friends would have to agree with those traits. To know Madie is to love her and her humorous personality.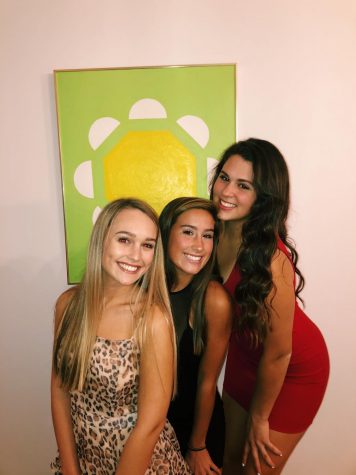 Madie has challenged herself academically in high school, and this year is no exception. In her senior year, she is taking AP Psychology, AP Environmental Science, AP Statistics, English 12 Honors, Ceramics, and American Cultures. Her plethora of AP and Honors classes proves her talent in the classroom, but so do the awards she has won for academics. She has earned A Honor Roll throughout high school and also won Academic Excellence in Public Speaking. Her favorite class, however, has been any with Mr. Stone. She says, "I can certainly say they're never boring, because nobody quite knows what he'll say next. He makes us laugh a lot!" Outside of working hard to earn her good grades, Madie devotes even more time to Rocky Mount Academy with her participation in sports. She has played basketball since middle school and has been an integral part of the team. Playing as a center, Madie is known for her hustle and dedication to the sport. She also played volleyball for three years, always being a great teammate and an even better player.
For her extracurricular activities, Madie has quite the full plate. At RMA, she spends time with clubs like Anatomy Club, FCA, Beta Club, Youth and Government, and Key Club. Moreover, Madie is a new member of National Honor Society, an organization with a GPA requirement. Outside of our school, Madie has been an active member of Debu-ettes, where she serves as Class President, Junior Sorority, and her church youth group. In the summers, Madie has been a lifeguard at Benvenue Country Club and worked at Nash General Hospital as a part of their Junior Volunteer Program.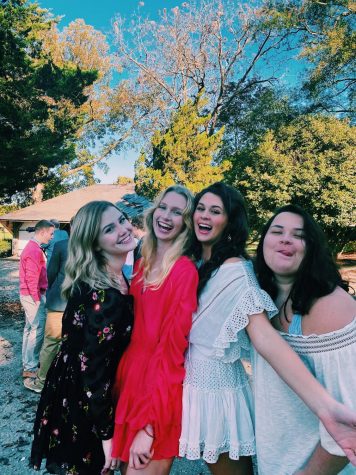 Sadly, RMA will have to say goodbye to Madie Jenkins when May arrives. For next year, Madie applied (and was accepted) to the University of South Carolina, ECU Honors, UNCW, Ole Miss, and NCSU. Excitingly, Madie has chosen to attend NC State to study psychology, where she will certainly have a bright future. Though she has a new road ahead of her, we will miss her here in Rocky Mount. Her friend Mary Whitaker Jones says, "Ever since kindergarten, Madie has remained the most reliable and caring friend that I know. She always knows how to find the positive in any situation and will always have your back. I am going to miss Madie so much next year, but I am certain our memories will continue." Good luck in college, Madie, and we wish you the very best!
Get to know more about Madie below!
What is something nobody knows about you?

I kept one flower from every bouquet I've ever received since I was little girl.
Who is your role model, and why?

My grandma, Dee Dee! She always sees the good in anyone or in any situation. Her positivity in life is something I strive to have as well as make others feel as loved as she can make them feel. 
If you could only watch one movie for the rest of your life, what would it be?

I have so many favorites, but I guess I would go with

Pretty Woman

. If I was allowed to pick a series, 100%

Harry Potter

!
Describe your dream vacation.

Anywhere with a beach and fun restaurants.
What is your favorite quote?

"Laugh as much as you breath and love as long as you live." -Ralph Waldo Emerson.
What is the best TV show to binge on Netflix?

Gossip Girl

or

The Vampire Diaries

.
Best long lunch destination?

Chick-fil-A.
What will you miss the most about RMA?

The memories. It's been my second home for the last 14 years. Football and basketball games (especially against Faith) are something I'll really miss.
Any advice for underclassmen?

Try not to stress too much. I overthink things, but I promise everything will work itself out for the best <3 Just enjoy the time you have!