How Different Places Celebrate St. Paddy's Day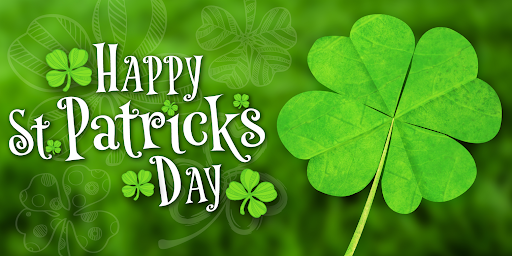 With Saint Patrick's Day approaching, many want to gather and celebrate as they have in years past. Unfortunately, due to the impacts of the coronavirus, many will have to party virtually this year. In an effort to achieve some semblance of normalcy while celebrating the holidays, I have compiled a list of how different cities in the United States celebrate Saint Patrick's Day! Enjoy!
Omaha, Nebraska- Every year in March, Omaha is home to the state famous St. Paddy's themed 10K. The Leprechaun Chase isn't just a 10K with kilt-wearing bagpipers—it's a chase of lads versus lasses. The race kicks off with the women in the first wave, followed by the men (5½ minutes later.) Whoever crosses the finish line first wins. 

Buffalo, New York- St. Patrick's Day festivities are known to be wild occasions filled with alcohol and partying. The city of Buffalo, however, takes a different approach to the beloved holiday. Offering a "family friendly" parade every year, Buffalo takes pride in being able to offer St. Patty's Day festivities for all age groups. 

New York, New York- The St. Patrick's Day Parade would be pretty standard if not for the overwhelming history of the city. Home of the world famous St. Patrick's Cathedral, NYC offers a lot of Irish history, from the Lower East Side Tenement Museum to the Irish Hunger Memorial.

Naperville, Illinois- This city near Chicago has the highest population rate of Irish Americans, so it's safe to say that their yearly celebration is crazy!

Chicago, Illinois- The crown jewel of St. Patrick's Day festivities, every year the city of Chicago dyes its river green in honor of the holiday. That coupled with a lively bar scene and a large Irish Catholic population, Saint Patrick's Day is undoubtedly best spent in the Wind City!