Senior Spotlight: Will Moore
This week's senior spotlight is on the unforgettable Will Moore. Will Moore began his career at RMA in Kindergarten but left shortly after to attend the Hill School. Thankfully, Will returned to RMA in 6th grade, blessing our halls with his unforgettable smile once again. Will is known for endless positivity, unwavering politeness, and his sense of humor. Will's positive demeanor is cherished by all at school, and he will be missed dearly next year.
Will has excelled in the classroom in his time at RMA, earning Most Enthusiastic in English 9 and Outstanding Effort in French 1. This year, Will is taking Ecology, Ceramics, Sports Medicine, Advanced Functions and Models, English 12, and World Religions. Will's effort in the classroom has not gone unnoticed, as he was selected as an attendee for the Shelton Leadership Conference at NC State. Will is also a member of Global Studies, so be on the lookout for his capstone project in the coming weeks. Not only involved in academic endeavors, Will also is an integral part of the RMA golf team.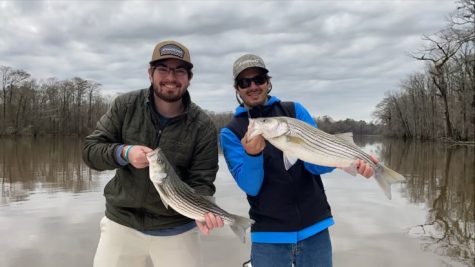 Recently, Will was picked as a speaker for Hill Monti, a video fundraiser for the Wendy B. Speir Student Financial Aid Fund and the Hill School. Will tells his story of coming to the Hill School, the resilience he and his family had in dealing with the friction associated with moving your family across the state, and how they got through it together.
In his free time, Will loves to go fishing and hunting, but he also loves spending time with his family and friends. Most of his free weekends are spent doing exactly that, enjoying the outdoors with his dad and brother in Bath. Will is also involved in government, serving as a Governor's and Legislative page over the summer.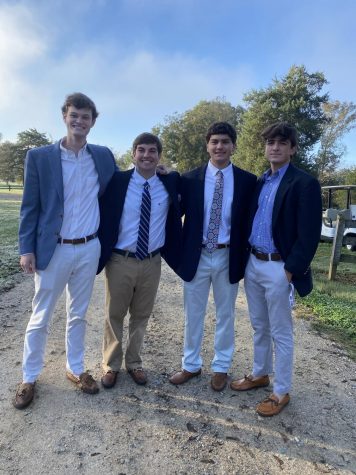 I have known Will since his return to RMA, and through our times together playing golf, soccer, or just in the neighborhood, I have gotten to know Will well. I am lucky to be able to call him a friend. Will is someone I'm never shy to talk to, because I know I am always going to leave that conversation in a better mood than I entered it with. Watching Will blossom into the man he is today has been one of my greatest pleasures throughout high school, and I know I can't wait to see what he will accomplish with his hard work and dedication towards whatever he sets his mind to.
Sadly, this will be Will's last year at RMA. Will was given many options for his college choice including High Point, Hampden Sydney, Wofford, and Sewanee, but just this week Will has chosen to attend Lees McRae College in Banner Elk, NC. Will hopes to pursue his education in order to become a veterinarian. Although we are sad to see Will go, we know he will find great success in college and beyond.
Read below to learn more about Will!

What are you gonna miss the most about RMA?

Hanging with Dr. Wells.

What is your favorite class you've taken at RMA?

Ceramics.

What is something nobody knows about you?

I collect coins from foreign countries.

Where do you see yourself in ten years?

Working as a vet.

Who is your role model?

Robin Williams.

What is your biggest pet peeve?

Long lines and slow drivers.

Describe your dream vacation.

Surfing and scuba diving in Hawaii.

What is your favorite TV show and why?

My favorite show is

Shameless

because it has so much action and it is hilarious.

If you could only watch one movie for the rest of your life, what would it be and why?

I would watch John Wick 3 because I love the plotline and the action pack it has. 

If you were trapped on a deserted island, what three things would you bring?

I would bring a spear, machete, and flashlight.