In Memory of Richard E. Cutler
On Tuesday, February 23, 2020, Richard E. Cutler, loving husband and father of four children, passed away at age 85. Mr. Cutler grew up in Preston, Minnesota, and graduated from Preston High School in 1954, lettering in basketball, baseball, football, and track and field. He received a football scholarship to attend Duke University and graduated from Duke in 1959. He then went on to complete his Master of Education at Duke University. A highlight of his football career was playing in the Orange Bowl in Miami, Florida in 1958.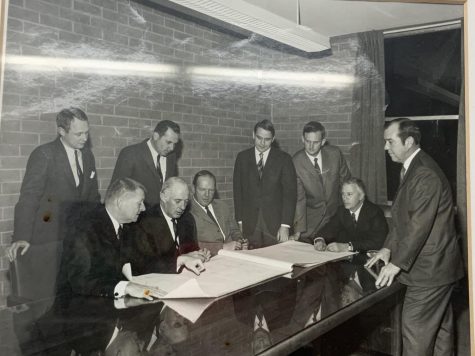 Later, he married Lea Cutler, with whom he raised his three children: Jill Cutler Farley, Pat Kiley, and Jeff Cutler. Mr. Cutler was the very first Head of School at Rocky Mount Academy. He led fifteen teachers, one athletic director, one librarian, two office staff members, and one custodian. In the first school year, RMA only included an administration building, four academic buildings, and the gym. Mrs. Patsy Bradley, who worked with Mr. Cutler, stated that, "During his term as Headmaster, RMA received accreditation from SACS, the E building was built, and lighting was put on the football field." Mrs. Covolo, current Head of School, noted, "What an awesome responsibility it was to be chosen as the first Head of School for Rocky Mount Academy. With 168 students and 15 teachers in 1969, Mr. Cutler laid a foundation on which 52 years of success as an independent school in Rocky Mount has been built. We at Rocky Mount Academy are forever in his debt for creating the blueprint that has given us this extraordinary learning community."
Although I did not have the pleasure of meeting Mr. Cutler personally, he seems to have been an excellent leader, athlete, and family man who will be dearly missed by all.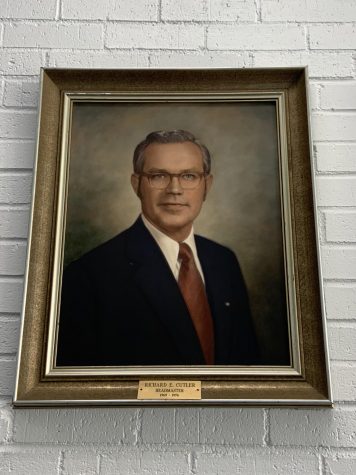 Due to COVID, a private memorial service will be held at a later time for Mr. Cutler.