Senior Spotlight: Porter Petruzziello
This week's senior spotlight is shining on the studious and fun-loving Porter Petruzziello! An important member of the RMA family since joining us in the second grade, Porter has proved herself to be a standout student and friend. 
Over the many years, Porter has demonstrated a level of maturity and kindness that few others can match. Whether it is helping a friend with their homework or doling out words of encouragement, Porter is always busy making the lives of those around her better. You can't help but be inspired by her innate curiosity, her passion for whatever she sets her mind to, and her dedication to the things and people she cares about. When asked about Porter, her close friend Lilly Boone said, "Porter is the type of person you find in life and hold on to dearly. With a literal heart of gold, she is always so positive and can lighten up any situation. She never fails to make you feel as if you matter, even on the worst day possible. I am so thankful to have her as one of my best friends and cannot wait to see her succeed in life (with a cup of hot tea at hand, of course)."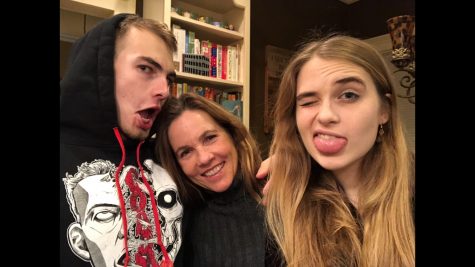 Porter, known for her diligent work ethic and study habits, has continued to challenge herself academically in her senior year. This year, she is taking Honors Spanish IV, AP English Literature, AP Statistics, AP Psychology, AP Biology, and AP Physics. In addition to her mountainous workload, Porter serves as a skilled member of the RMA Varsity Cross Country team and the RMA theatre department. After school, when she's not running of course, you will probably find her in Dawn Whitehurst's room, running lines or perfecting a dance number with RMA's resident choreographer–who also happens to be her mother, Pat. On top of all of this, Porter also participates in a number of school clubs. She is the President of Spanish National Honor Society, Co-Chairman and Secretary of the Honor Council, Secretary of SGA, and an NHS member. Given all of these accomplishments, it is safe to say that Porter can succeed at whatever she sets her mind to–have I mentioned that she's a truly gifted artist as well?
This is all to say that Porter is one of the most gifted people one can know. However, it is her empathy and dedication to those she cares about that make her truly one of a kind. Porter may set high standards, but only for herself; all she wishes for those she loves is happiness. Unfortunately, Porter will be moving on from her RMA family. She's still deciding on which college she'd like to attend, but we're sure that she'll thrive wherever she ends up!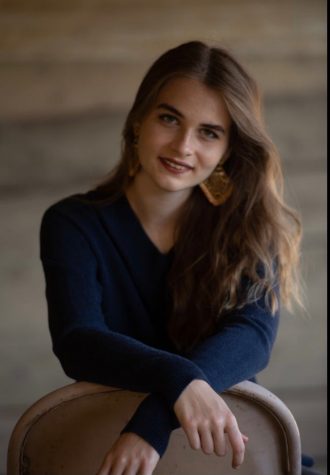 Read on to learn more about Porter!
What has your favorite class at RMA been, and why?

My favorite class at RMA has been AP Environmental Science. Along with being an interesting class, I learned practical knowledge about the environment and the responsibility my generation has to the Earth.
Who are among your favorite teachers at RMA?

Among my favorite teachers are Mrs. Meadows and Dr. Fritschel, because their classes have made me love math and science.
What is a quote that you try to live by?

"Keep Ithaka always in your mind." — C. P. Cavafy
What is your favorite television show?

The Big Bang Theory

.
What will you miss the most about RMA?

The close-knit community and supportive teachers!
Favorite book?

Cinder

by Marissa Meyer.
If you had to pick somewhere in the world to live, where would you go?

Muskoka, Canada. I've gone there for summer for almost 17 years and it reminds me of my family!
Do you have any idea what you would like to major in?

I would like to pursue a degree in biomedical engineering.