Faculty Focus: Pre-K Edition
This week's faculty focus is on two women our school holds very dear: Mrs. Elaine Jones and Mrs. Sarah Winters, the teachers of our two Pre-K classrooms! Mrs. Jones and Mrs. Winters are known for the hands-on crafts they engage in with their classes. These teachers are sure to bring out the creative side in their students as well as help them ease into their first year of school!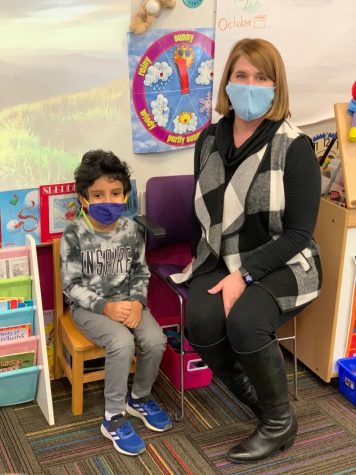 Mrs. Jones received her Bachelor of Science Degree in Elementary Education at Atlantic Christian (now Barton) and a Master's Degree in Early Childhood Education from ECU. After retiring from Nash/Rocky Mount Schools, she decided she was not ready to stay at home. After hearing great things about Rocky Mount Academy, she decided to apply for a job. We are so glad she did, as it is her 11th year as a teacher here! Through her time working at RMA, she has found that her favorite part about teaching is seeing the growth each child makes throughout the year. Mrs. Jones mentioned that one of the best parts of the school itself is how it feels as if it is one big family between faculty, staff, students, and parents. Everyone who is a part of the school is made to feel welcome! When asked what her favorite RMA tradition is, she stated she loves all the traditions involving the families of the students; however, she especially loves the graduation ceremony RMA does for the seniors. Each senior is personally recognized with all their accomplishments during their years at RMA and made to feel extremely special.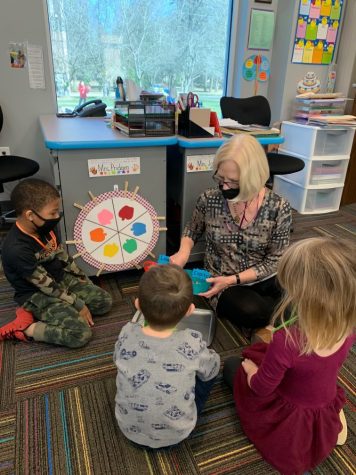 Mrs. Winters has been part of the RMA family for 10 years. She started teaching Pre-K and Kindergarten when her oldest son started 6th grade at RMA! Later, she started teaching Pre-K and directed the ASE program and summer camps for several years. She loves teaching Pre- K and is great at it too! Mrs. Winters attended UNC-Greensboro and majored in Human Development and Family Studies with a minor in Child Development, B-6th grade Teaching Certificate. Last semester, she went back to UNCG and took a graduate school class! She stated that her niece, Ashley, inspired her interest in child development and teaching. Ashley was born Mrs. Winters' freshman year of college and she was captivated by watching her grow and learn. When talking more about RMA, Mrs. Winters expressed that she treasures the friendships she has made with students, parents, and other teachers through the school. She also enjoys the laughter, the smiles (even though they are behind masks), the happy little noises when the students are exploring in centers, and the sense of joy the children have when they are playing with each other and learning new things throughout the year! 
Mrs. Jones and Mrs. Winters both agreed their favorite activity they do with their students each year is making lava lamps for the letter L! This is part of the alphabet book their students make where they construct items that go along with each letter of the alphabet throughout the year and document their crafts into a handmade book with pictures! They create the lava lamps out of VOSS bottles, water, oil, and food coloring. After they mix/shake the lava lamps up, they shine a bright flashlight into the bottle and watch the magic! The students and teachers both enjoy this activity, along with the lollipops they snack on while crafting.
Get to know Mrs. Jones and Mrs. Winters below…
Mrs. Elaine Jones:
What is your favorite book?

My favorite book is

The Country Bunny and The Little Gold Shoes

. I discovered this book in my first year of teaching. It was written in 1939 and has never been out of print. It has beautiful illustrations and a wonderful meaning.

What are your top three favorite restaurants in Rocky Mount?

Outback, Olive Garden, and Westridge Grill.

What is a little known fact about you?

I like to dance.

What is your favorite part about teaching?

My favorite part about teaching is seeing the growth that each child makes throughout the year.

What is your favorite movie?

The Sound of Music.
Mrs. Sarah Winters: 
What would you say to the parents of a potential new Pre-K student about why they should come to Rocky Mount Academy?

Give your child the opportunity to join our school family so they can learn and play in a loving small group setting.  They will gain knowledge, independence, and self confidence by leaps and bounds!

What are your favorite hobbies?

I love to cook, to read books, to spend time with family and friends, and I have learned a new hobby of painting with watercolors.

What would your dream vacation be?

I would love to visit Europe again and travel to Greece and Italy!

Have you been watching any tv shows lately that you enjoy?

I have laughed a lot while watching

Schitt's Creek

!

What is your favorite quote?

Matthew 7:12 "So in everything, do to others what you would have them do to you…"

What is your favorite day of the year, and why?

My favorite day of the year is the last day of school, of course!